A Perthshire schoolboy is defying doubters to become one of Scotland's top baton twirlers.
At the age of just nine Ciaran Muir already has a "six pack" stomach, gained through the hours of training he dedicates to the physically-demanding sport.
He has just returned from British Open championships in Preston, where he gained second place in the freestyle category. He currently trains with Dardas Diamonds, based in Glenrothes.
One of just three Scottish boys twirling in British Baton Twirling Sports Association competitions, Ciaran picked up a baton almost as soon as he could walk and entered his first competition at just 14 months old.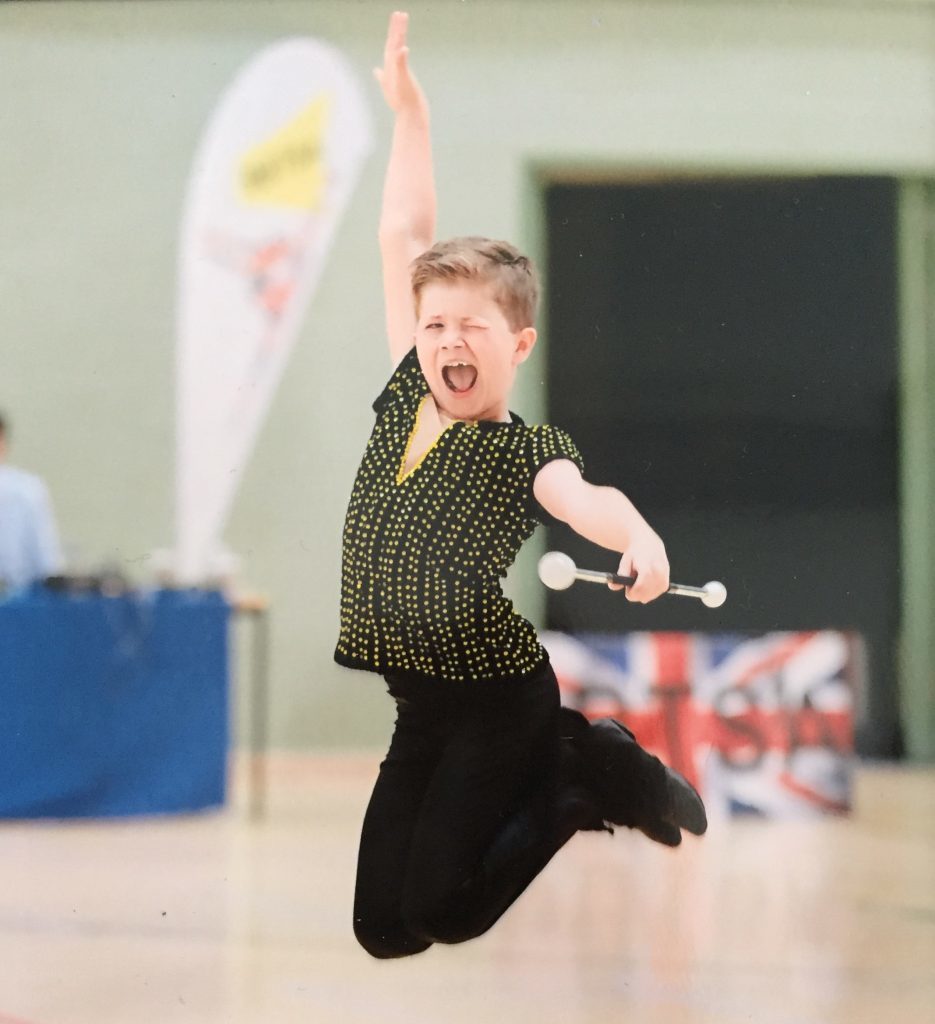 His mum Sarah, who is a coach with Fair City Baton Twirlers, said: "Ciaran, from a very young age, would play with batons in the house. He later came out with me and when he could walk he would go out on the floor and push the older girls out of the way so that he could have a shot.
"He did his first competition at 14 months old and when he'd finished his routine we had to grab him and fire him into his pram and put his dummy in his mouth because he was screaming the place down – he wanted that floor to himself.
"He loves the stage; we call him Billy Elliot in the house."
She added that he has previously been the target of cruel remarks, which she hoped would not discourage him from achieving his dreams of competing in Europe.
"It's unusual for a boy to do it here," she said. "He's too young for Europe right now, he's desperate to go but he has to be 12.  He'll be at high school by that time, so hopefully the teasing doesn't take over and put him off.
"He's had it at displays recently – he's been called gay and other things. He takes it in the chin but it does bug him sometimes. I think people don't realise that it takes a lot to do what they do – they need a lot of stamina and strength.
"I don't think people realise how difficult baton twirling is – they think it's just a bit of metal that anybody can chuck up in the air."
Ciaran, who lives in Abernethy, added: "I love competing. I'm the only boy I know who does it – it proves that baton is not just for girls, it's also for boys.
"A couple of people in my brother's class made fun of me recently but I told them to go away and said 'I'd love to see you try it'.
"Some boys do football and I wanted to do a different hobby because I don't like football."