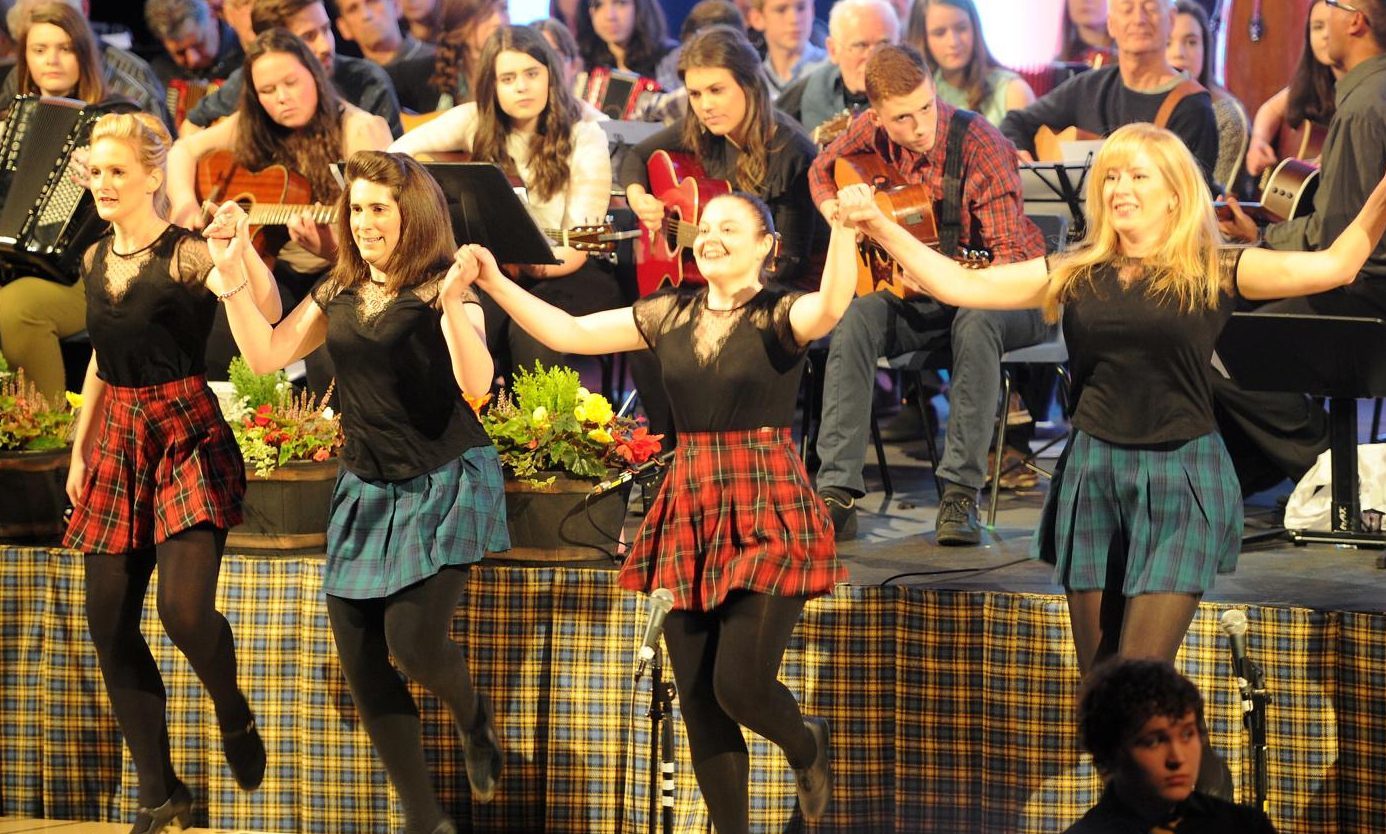 Perth will go head-to-head with City of Culture rivals Paisley for the chance to host the Royal National Mod, it has been confirmed.
The Fair City's official bid for the prestigious Gaelic arts festival is now under way after securing cross-party support.
The event, which is expected to bring a £1 million boost to the local economy, could form a key part of Perth's 2021 cultural programme.
Paisley, which is already competing against Perth for the UK City of Culture crown, has also thrown its hat in the ring for the Mod.
Au Comunn Gaidhealach, the organisation which runs the biennial Mod, has announced that whichever place makes the City of Culture shortlist will automatically secure the Mod as well.
On Wednesday, Perth and Kinross councillors gave their formal backing to the bid.
The local authority has been saving up for several years and has set aside £180,000 to host the event.
Provost Dennis Melloy said: "The Mod was in Blairgowrie a few years back and it brought with it an astounding knock-on effect for the whole area.
"I think securing this for Perth will be quite outstanding and everyone should be getting behind this bid."
Council leader Ian Campbell added: "I was at the Aberfeldy Mod and was impressed by how many people were there and how enthusiastic the crowds were.
"Obviously, this could be magnified many, many times over if Perth's bid for the Mod is successful."
Depute chief executive John Fyffe explained that a war chest had been prepared for the event.
"The council has been putting aside £20,000 a year — into our reserves — to support the Mod, so our financial commitment is already in place," he said.
"The Mod would bring an estimated £1 million worth of spend into Perth, but there will also be fringe events outwith the city. That would be a seven to one return on our investment.
"We do believe we have a very good chance of getting this."
He said the City of Culture shortlist was expected to be announced in mid-July.
The 2021 Mod is expected to be watched by more than six million TV viewers around the world.
Perth last held the Mod in 2004, the first time it had come to the area for nearly 30 years.
Paisley held the event in 2013.