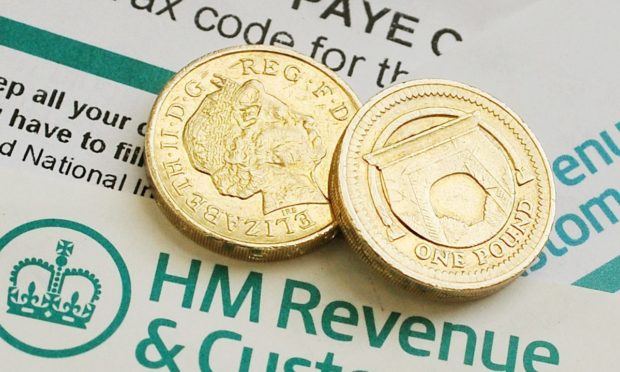 A Government agency is looking to seize homes and cars linked to shamed Perthshire businessman Stuart Newing-Davis — despite his claims of poverty.
He was this week sentenced to 32 months behind bars for a £174,000 VAT fraud despite desperate attempts to dodge jail.
The businessman claimed market forces had put pressure on his businesses, forcing him to take the difficult decision to begin evading tax to prop them up.
Investigators, however, have said the problems were the result of Newing-Davis using his empire to fund a luxury lifestyle he could not afford by legal means.
They have also rubbished claims made in court that he is now a near penniless London bus driver who has a roof over his head thanks to the generosity of the YMCA.
HMRC has confirmed his family's assets — in particular those in France where his wife and two children live full-time — will be the focus of proceeds of crime legislation.
After discovering evidence of fraud in 2012, investigators pored over his business records for months, comparing them with what he declared on tax returns, to snare the businessman.
They said the 46-year-old had carried out the fraud while enjoying a comfortable lifestyle, including a holiday home in France and a nanny for his children.
Anne-Marie Gordon is the assistant director of HMRC's Fraud Investigation Service, which brought down his floundering business empire.
She said he had formed a "scheme" to defraud the taxpayer with a view to benefiting himself and his wife Sarah, who was named as his co-accused when court proceedings began some years ago.
"Newing-Davis thought he had covered his tracks, but his scheme to steal from the public to fund a lifestyle well beyond his means has landed him in jail," Ms Gordon said.
"Most people pay the tax they owe, when they owe it, knowing they are contributing to public services.
"A small minority think they are above the law and should get those same services for free.
"That isn't fair and HMRC works tirelessly so that no-one is beyond our reach."
Newing-Davis, formerly of Bankfoot, ran an agency that supplied trained staff to the UK rail industry, Trainpeople.co.uk.
He repeatedly falsified its accounts to prop up his second struggling business, Ptarmigan Transport Solutions.
The court proceedings are far from Newing-Davis' first brush with the law as he also found trouble as boss of Bankfoot busses.
Fraud investigations also took place into the company's claiming of Scottish Government subsidies and he was banned from holding an operator's licence following a legal battle with transport giant Stagecoach.
He was accused of copying their business practices and even their livery.