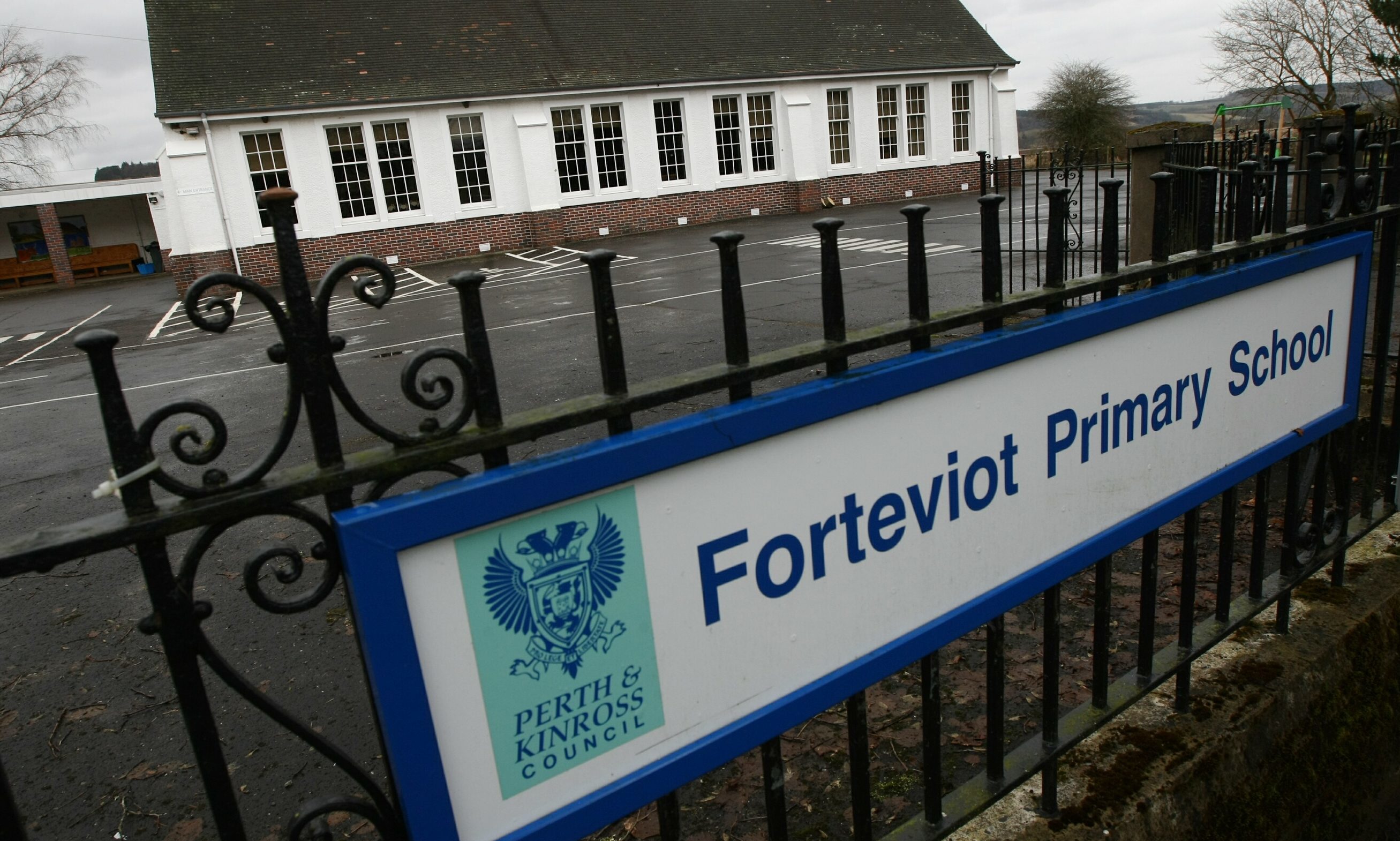 An extensive consultation is under way to determine the future of ageing, low-capacity schools across Perth and Kinross.
Council chiefs are preparing to go public with a wide-ranging review of all secondaries and primaries in an effort to bring rising revenue costs under control.
The initiative is part of a five-year transformation programme for the region and will compare conditions of school buildings, pupil numbers and occupancy rates.
Officials have not ruled out the possibility of closures, but are also considering options such as shared headships and catchment reviews.
Schools which will bear the most scrutiny are ones running at less than 60% capacity.
The review was announced last August, but is only now ready to go to consultation.
A schools spokeswoman said: "The council is currently meeting with headteachers, parent council and community council chairs and local elected members, as part of planning for community engagement activity with specific communities on the first phase of this transformation project."
She said: "These preparations are being taken forward with a view to holding community engagement events in August and September, which will inform the options appraisals intended for consideration at the lifelong learning committee in early 2018."
Primary schools have been reviewed in local management groups, based on the secondary school they feed into.
The appraisal of each school requires full public consultation, as well as feasibility studies and financial analysis.
The first wave of primary schools being appraised are Abernyte, Balhousie, Blairingone, Braco, Forteviot, Greenloaning, Logiealmond, Methven, North Muirton and St Ninian's Episcopal Primary.
Reviews for each of these schools will be developed and reported back to councillors by December.
According to the most recent available stats, there are 10 schools running well below capacity (under 40%).
Abernyte Primary, which was built for up to 44 pupils, has the lowest occupancy rate with just eight children (in 2016). However, the building has an A-suitability rating.
No schools are over capacity, although several have an occupancy rate of 90% or more.
Over the next six years, the council is investing £145 million in the school estate including new and replacement buildings.
The Scottish Government is also funding a new secondary school at Bertha Park. which recently secured planning permission.
The local authority stressed that given its vast investment across the region, it was important that the existing school estate is "managed in an efficient and effective manner".
Criteria for review
Councillors last year approved a set of principles to determine how the review would be carried out.
Officials leading the study are likely to carry out further detailed analysis of any building graded C or under, as well as any school which is likely to exceed 95% capacity in the next seven years.
Schools classed as "very remote" are protected from closure, however. These are Glenlyon, Kenmore and Kinloch Rannoch.
Ideally, the council wants all of its schools to be rated A and B and have an occupancy of more than 80%.
In her report to councillors, service manager Carol Taylor said: "There are significant challenges for the school estate in the coming years, these including changing populations, house building in certain locations, ongoing deterioration in building infrastructure, pressure on maintenance budgets and the extension to early learning and childcare provision.
"The purpose of the transformation review is to meet these challenges and support the delivery of better outcomes for all of our young people through more effective use and management of the school estate".
The latest budget includes a £125 million upgrade of school estates including two new schools in the north of the city, as well as at the recently-revived 
Oudenarde estate near Bridge of Earn.
Overall, 15 primaries and secondaries are expected to benefit from the 
investment.