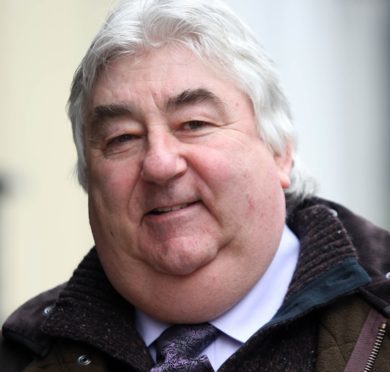 The new leader of Perth and Kinross Council has pledged to make the authority's decision making processes more accessible to local people.
Councillor Ian Campbell has announced that he has arranged for important council committees to be held outside of Perth, taking them into communities across the region.
The move should dispel the feeling that councillors operate from the "ivory tower" of their Perth High Street headquarters, he said.
"I have arranged with council officers that we will hold one full council meeting every year in one of our local communities," said Mr Campbell.
"I have also asked each of our convenors on substantive committees to organise one meeting per year in an area outwith Perth.
"My hope is that we will get more people enthused about coming along and seeing council decision making in action.
"At the moment there appears to be the view that councillors exist in some ivory tower in Perth.
"This will let our constituents see councillors examining proposals and understand how some decisions are made.
"By holding these meetings in localities, it also gives those who can't get to Perth, for whatever reason, the chance to get closer to our decision makers.
"After these sessions there will also be the opportunity to meet those councillors involved.
"Our full council meeting in October will be held in Kinross."
Accessibility to the council chambers in Perth at 2 High Street has already been much improved.
During a major refurbishment programme of the building the chambers were moved from the fourth floor to the ground floor, near to the entrance to the building.
This not only provided more space for the public to attend council meetings but vastly improved access for anyone with a disability and improved security.
Under the previous arrangement the public had to find their way to the fourth floor only to find limited seating within the chamber which meant that many people were displaced to an adjacent room to listen to proceedings by speaker.