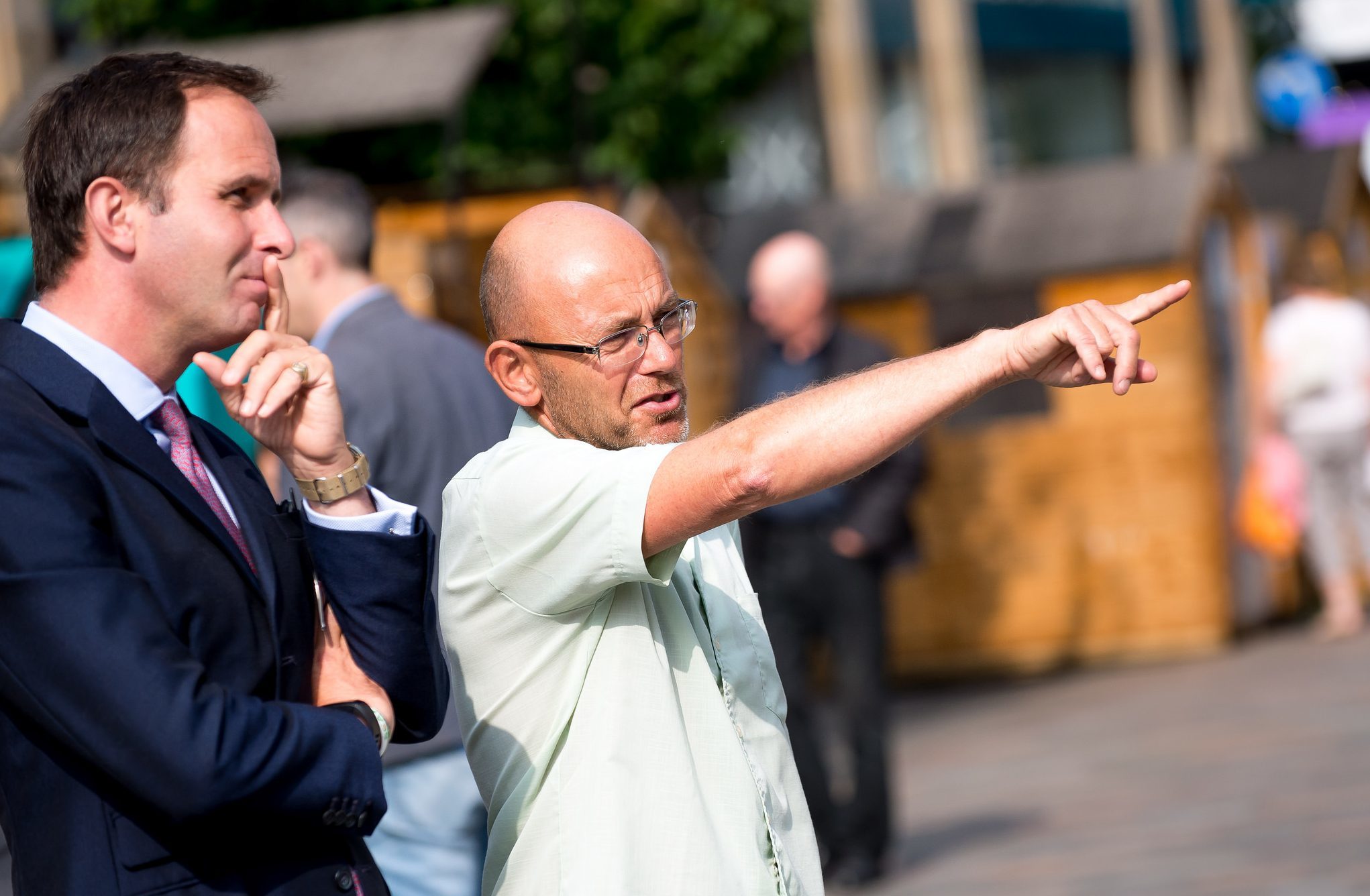 One of the leading figures tasked with the regeneration of Perth says the answer doesn't lie with traditional retail businesses.
Chairman of the Perth City Development Board, John Bullough, says he was forced to confront this "inconvenient and uncomfortable truth" as he immersed himself in helping to draw up a 20 year plan for the city.
"Although important within a city's mix, retail is no longer a prime mover — I would argue that it isn't even secondary," says Mr Bullough, who as executive chairman of McEwens of Perth had to confront the changing face of retail when the store closed its doors.
This argument is not gloomy, he says, and he is confident that Perth "sits at the cusp of a stunning renaissance".
He is calling on people to throw their weight behind the City of Culture 2021 bid and he believes establishing Perth as a cultural destination is the key to future prosperity.
"Perth, like every town and city in the world, is being forced to reinvent itself as people change their shopping and leisure habits," said Mr Bullough.
"Doing nothing simply isn't an option and those administrations that look the other way risk losing critical mass on their high streets. We've all been through towns and villages left with nothing but betting and charity shops — a stark reminder of what happens to those that are not prepared to evolve.
"I have personally shed the same blood and sweat as our resilient Perth retail sector that continues to withstand countless blows in this war of attrition. Twenty years ago, we all visited our city centres several times a week; whether it was to buy groceries, develop our camera film, do our banking, shop for clothing — the only place to go was the city centre.
"It's easier for us to focus on single issues as the reason for our drop in footfall, but I think in searching for a smoking gun, many of my friends and colleagues often miss the point."
With retail no longer the prime mover, Mr Bullough says the reinvention of the city hall, the refurbishment of the museum, bringing the Stone of Destiny back to Perth, staging events like the Christmas festivities and the city of culture bid are all parts of a cultural "catalyst" for economic regeneration.
"Delivering our cultural aspirations for the city will be transformational, giving Perth the renaissance that it so desperately needs and deserves," he concluded.