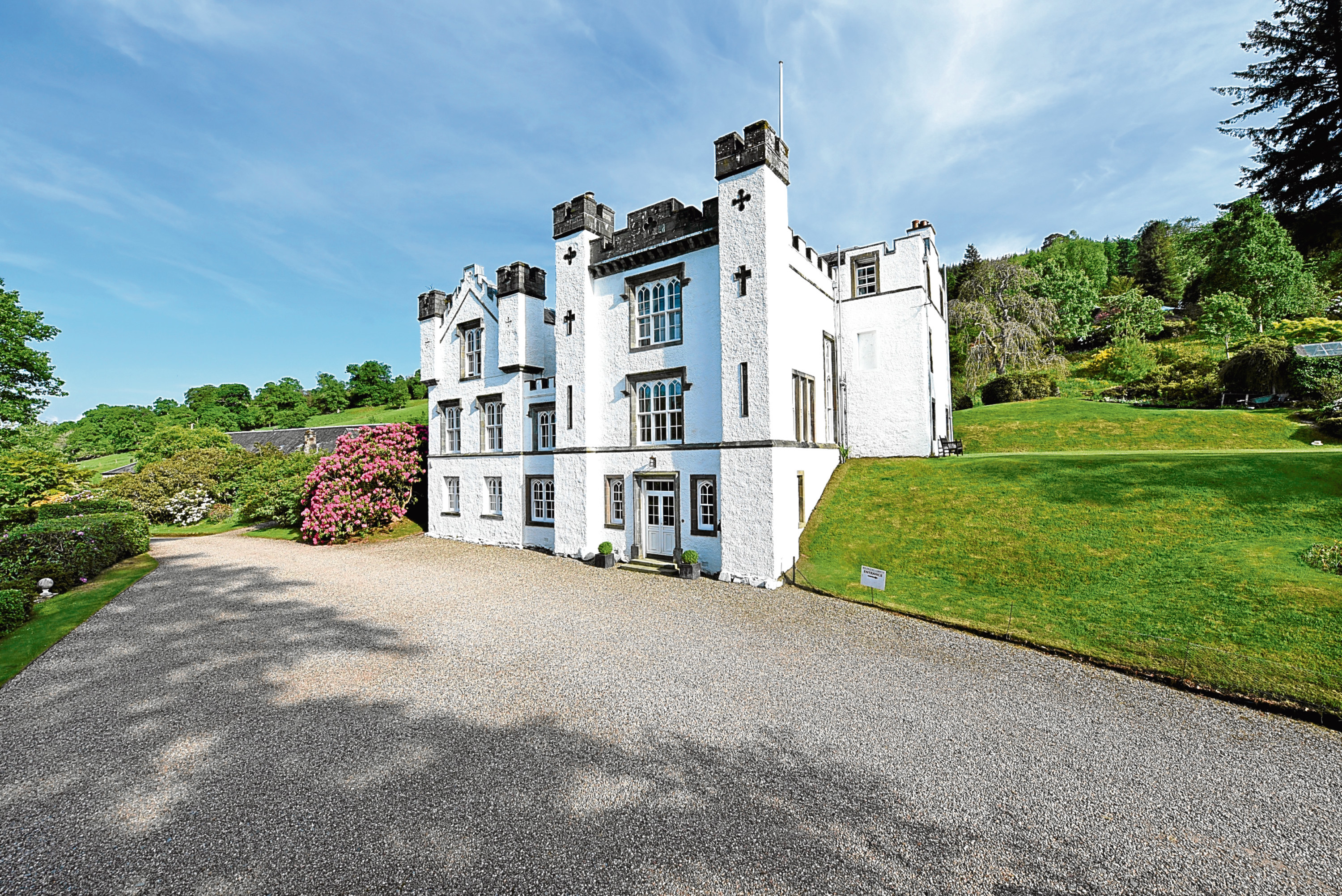 A 3,790-acre estate in Highland Perthshire has been placed on the market with a price tag of offers over £10.9 million.
Bolfracks Estate, near Aberfeldy, is described by selling agents Strutt and Parker and John Clegg and Co as "a superb residential, farming, sporting and forestry estate in a majestic Perthshire setting".
The sale includes a stunning nine-bedroom principal house built in the 17th Century and enlarged in the 19th Century, together with renowned gardens and a separate contemporary five-bedroom house.
It also comes with a residential property portfolio of 10 houses and cottages, an organic livestock farm carrying approximately 940 ewes and 85 cows, 2,674 acres of commercial forestry plantations and a hydro-electricity scheme that earns an average net annual income of £90,000.
There are also leisure and tourism opportunities and a diverse range of traditional field sports.
Strutt and Parker partner Robert McCulloch said: "Highland Perthshire is amongst the most attractive and sought after parts of the UK and Bolfracks is one of the best estates in the county.
"With a diverse selection of lots appealing to buyers right across the rural property spectrum, we expect a busy few months promoting the sale."
The forestry element of the estate – Bolfracks Forest – combines vigorous, high yield-class conifer crops with mixed native woodland and native Caledonian woodland.
John Lambert from John Clegg and Co, which specialises in forestry sales, said the forest was available as a separate lot for offers over £3.75million.
He said:  "Bolfracks Forest is unusual in that the forestry operations are managed in-hand, with all forestry equipment owned by the estate. "It will produce a significant tax-free income for the years to come and is served by a comprehensive network of forest roads
The estate is offered for sale as a whole or in 16 lots.