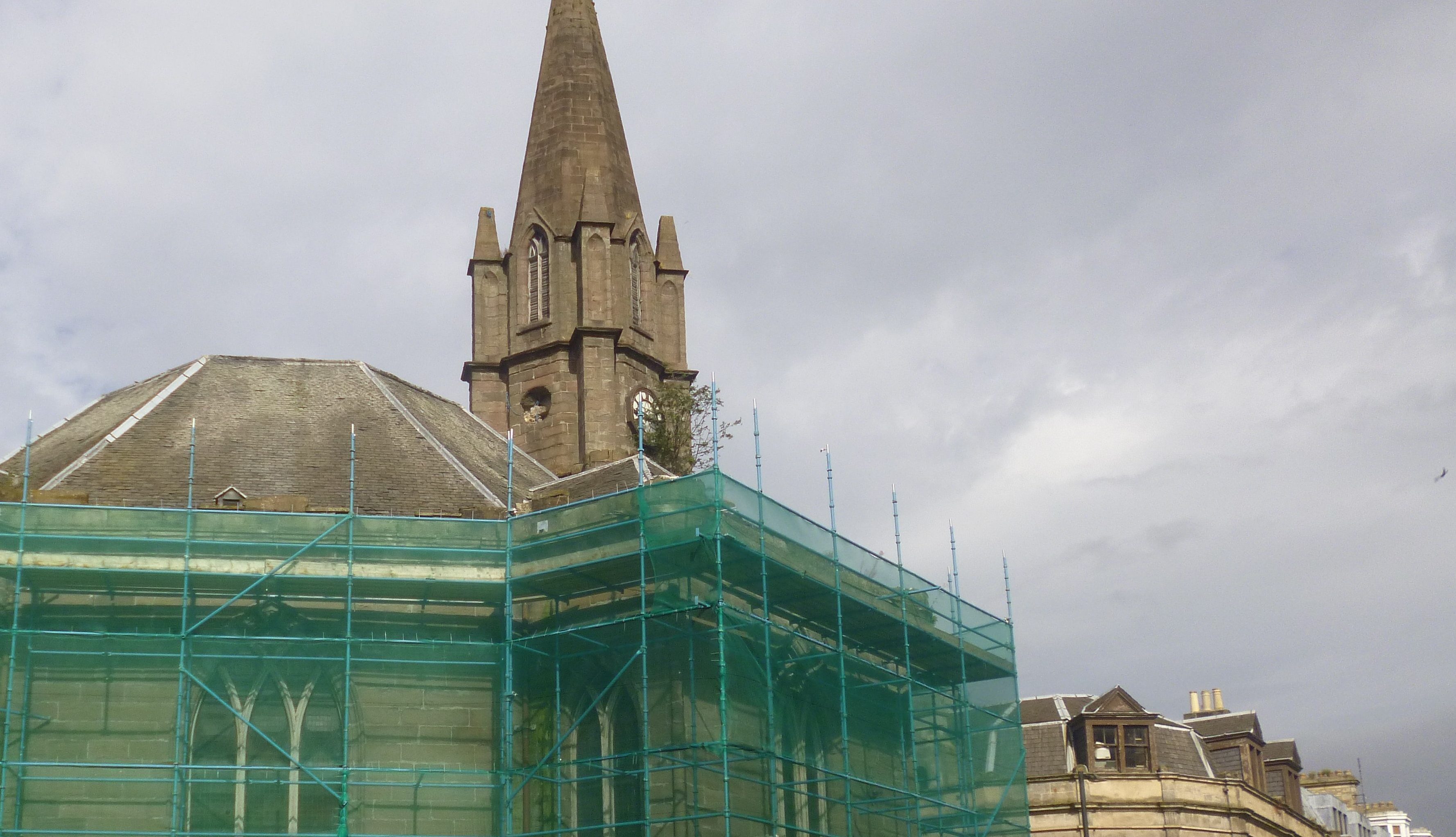 A former dilapidated Perth church should be transformed into a £2 million public space by spring 2019.
Moves to convert St Paul's Church are progressing and Perth and Kinross Council stated phase one of its scheme for repairing the building, which will include removing asbestos, stripping lagging material from heating pipes, environmental cleaning and surveying areas of stone repair, should be completed at the beginning of September.
The local authority took over the running of the B-listed building in February when legal missives were concluded with Arengate Ltd – the former owners of the building.
Council chiefs want to create an outdoor space at the site, which has lain empty since closing its doors in 1986.
Work carried out so far includes the removal of 'overhead risks' – loose slates, masonry, vegetation and other debris – and an inspection by engineers of high level areas.
There has also been an external bat survey, which found no bats, and the erection of scaffolding.
On Wednesday, a council spokesperson confirmed the current programme for phase one should be finished in around seven weeks, subject to the identification of any further substantial work in the steeple.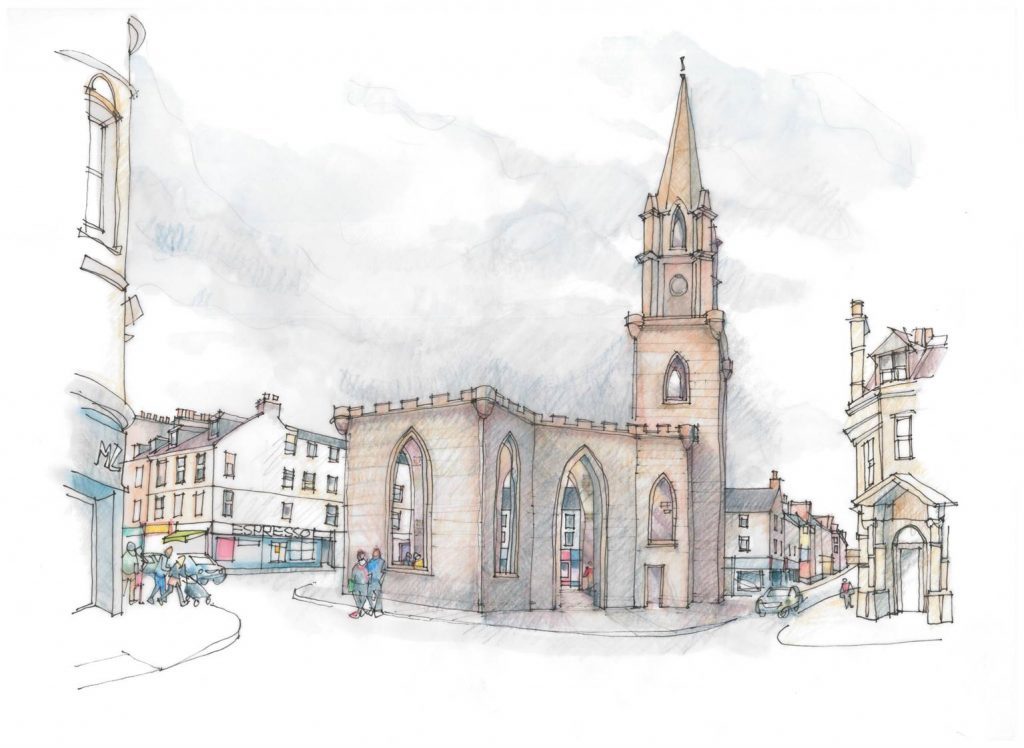 She stated council chiefs are "currently engaged" in a procurement exercise to appoint a lead conservation architect to help "take forward the proposals."
"This will help get listed building consent for repair of the historic building and conversion of part of it into a versatile public space," she said.
"The current programme for the development of the site aims for completion in early spring 2019. However, this is subject to progress with the listed building consent application."
Councillor Ian Campbell, leader of Perth and Kinross Council, emphasised the importance of transforming St Paul's Church, stating it will form "part of a hub of creative and inspiring cultural uses and spaces within the city centre."
"We want to reassure the public that work on this building continues to move at a good pace," he commented.
"However, because the majority of the work currently being carried out relates to the interior of the building, residents will not notice much change externally yet.
"The repair of the building and creation of a new public space will create a wealth of new opportunities for the top end of the High Street but we have to take our time and ensure that these works are carried out in the proper manner so that we can create a new and lasting legacy for the building."