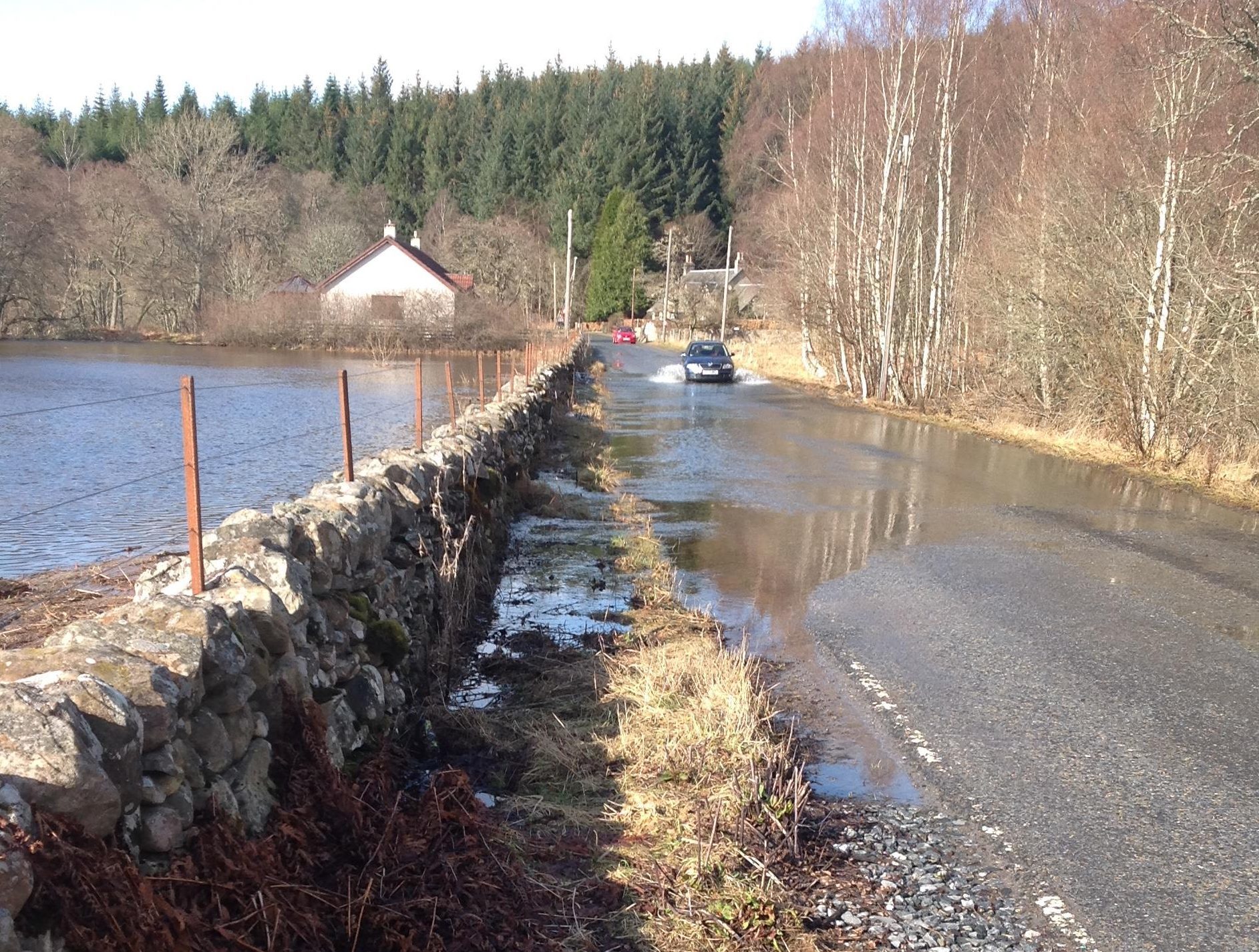 A government agency has warned holiday park owners their plans to upgrade a Perthshire tourist site would represent a gamble.
Parkdean Holiday Parks want to make major changes to their Tummel Valley Holiday Park site to generate year-round tourism.
However, in a report to Perth and Kinross Council, SEPA has described the proposals as "a business risk".
It has warned that holidaymakers may even have to be evacuated if the site is deluged during a Highland Perthshire winter.
Parkdean intends to develop the site to create 14 static caravan pitches on land presently used to provide space for up to 28 touring caravans.
While that in itself does not increase the flood risk to the site, SEPA believes permanent operation of static caravans would be risky.
Locals have previously warned Parkdean of the flood risk. Snowmelt and heavy rainfall cause annual issues for householders who live near the River Tummel.
For many, a man-made pond in the grounds of the Tummel Valley Holiday Park has operated as a "safety valve", holding some of the excess water and preventing it from menacing homes.
However, it has been reduced in size over the years and now Parkdean's static caravan chalet plan could see it halved again.
In its representation to the council, SEPA says it shares some flooding concerns and warns that its comments should be considered an objection – unless certain planning conditions are to be met.
It indicates that as the site is the same there will be "no increase in the vulnerability of the proposed land use" but stresses that the changing nature of the operation, from seasonal to 12-month use, would be "a business risk to the applicant".
SEPA's senior planning officer, Sheila Jamieson, writes: "Review of the 17 years of record we have for the River Tummel gauging station at Kinloch Rannoch indicate that more than 50% of the annual maximum floods occur in the months of December and January and 88% occur in December to March.
"There would therefore be a significant increase in the risk of exposure to flooding to occupants of the application site by extending its use from seasonal to all-year-round.
"The extension of the period of occupancy on the site will expose the occupants to an increased probability of being subjected to flooding and a need for evacuation."
Tummel Bridge resident Evelyn Brown said she hoped Perth and Kinross Council would carefully consider SEPA's comments.
She added: "I have lived here for 40 years and I have seen significant flooding many times.
"It was particularly bad in the 1990s, when the river burst its banks and flowed across the road and into the holiday park – including the site for which the chalets are proposed."