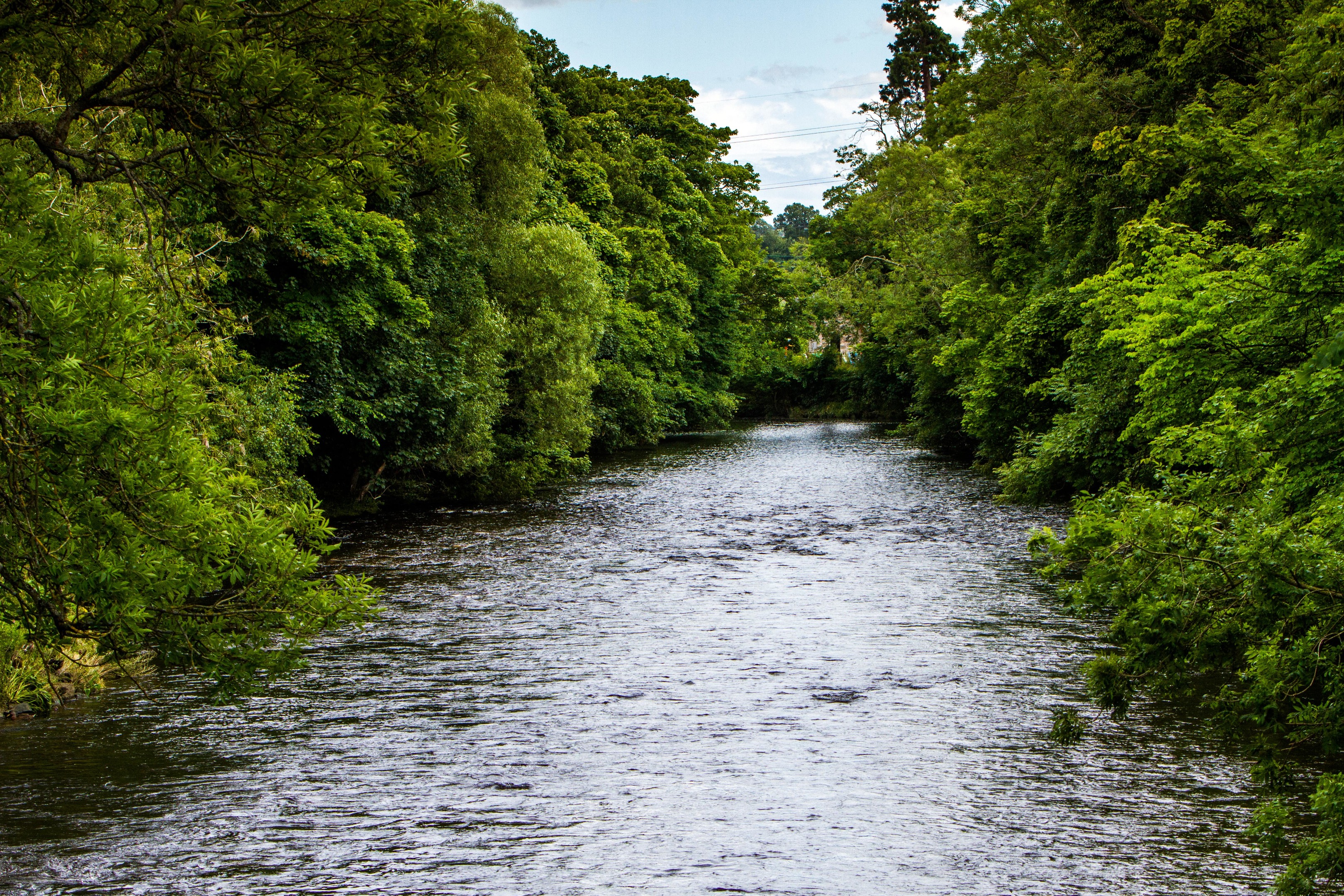 Council bosses are spending £150,000 to fix crumbling riverbanks in Perth.
Severe erosion has been reported at spots along the River Almond, to the north of the city.
Residents said several large trees on the water's edge were felled during winter storms, with fears that more will follow.
Perth and Kinross Council is looking to partner private contractors to sort out erosion in three spots behind Lawgrove Place.
A rock armour wall will be created to halt further weathering. Firms are being encouraged to submit tenders for the project.
A local authority spokesman said: "Perth and Kinross Council is seeking to commission work to address river bank erosion. Historical flows have eroded the bank in three locations."
The work involves reinstatement and protection measures, as well as the repair of a pumping station outfall.
The council's brief also calls for a footpath to be set back, reducing the risk of further damage.
A section of the existing footpath will be repaired, while another path which links Lawgrove Place with a cycle route will be upgraded.
The estimate value of the project is listed as £150,000.
If all goes to plan, work will begin in mid-September and should run for about six weeks.
Companies have been asked to submit offers by midday on August 18.
Almondbank has experienced a history of flooding from the River Almond and East Pow Burn, with serious flooding taking place in 1993, 1999 and, more recently, in January 2011.
In order to mitigate flooding in the area, Balfour Beatty is currently constructing a series of flood defences along the river and burn.
A temporary flood storage area is also being created on the playing fields at Main Street.
Difficult ground conditions have slowed progress on the latest work at Lochty on the southern part of the site. The council said measures were being taken to avoid unnecessary delays.
The overall works are due to be completed in spring 2018 at a cost of £14.7 million, more than £11 million of which comes from the Scottish Government.
Drone footage showing the extent of the work to date – as well as the erosion problem areas near Lawgrove Place – has been released online.