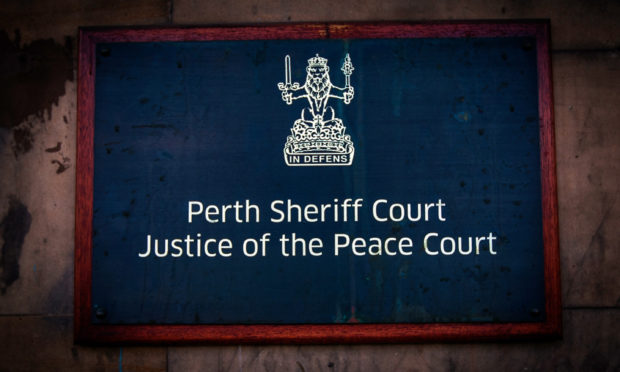 A sex offender who hatched a sick plot to blackmail three victims into sending him naked images has been jailed for three years.
Reece Scobie will be monitored for eight years following his release in an effort to protect the public from the "serious harm" he may pose.
The 23-year-old first came to the court's attention when he was jailed in 2013 after using his position as a trainee travel agent to secure £70,000 worth of hotel stays and round the world flights.
Scobie was described at the time as a technology expert and "borderline genius" who had received offers from top universities.
His incarceration was the first step on an increasingly dark path which last year saw him jailed again, this time in Iceland, after he was caught with indecent images of children while flying to New York.
The latest incident saw him befriend three victims, one of them a schoolboy, on social media before plaguing them with texts and threats to ruin their lives.
Each reluctantly agreed to send him a naked picture which he used to try and extort further images.
His youngest victim was a 15-year-old who, under duress, sent a single image to Scobie, who was using an assumed name and hiding behind a fake profile.
Over the next few days he bombarded the child with further requests before he "tired of excuses" and told him he would post the naked picture on social media and send it to everyone he knew.
Scobie was even more aggressive with his other two victims, telling them: "I'm going to go on your Facebook page and hack it and then distribute your dirty chat and pictures.
"I will send them individually to all your family and each and every one of your friends. It may take me all day but it will be worth it."
Scobie claimed he had the technical expertise to hack Google's computers and attach the pictures, along with his victim's names and phone numbers, to websites.
Dundee-born Scobie subsequently admitted two charges of attempted extortion in March last year at an address in Inchture.
He also admitted two charges of intentionally causing a 15-year-old boy to participate in sexual activity by inducing and coercing him into creating and sending indecent images and another charge of menacing the boy with the threat of publishing indecent images of him in an attempt to extort him into sending indecent images.
Social workers had recommended that Scobie be offered help in the community to enable him to overcome his problems.
Sheriff Lindsay Foulis said that was impossible.
"These offences are serious," he said.
"In one case you are told that your victim is a school pupil but you still continue to threaten him with the publishing of images on social media.
"One can only imagine the effect this might have had on a person of this age. Custody is the only appropriate sentence."
Scobie will be on licence for two years following his release, while an eight year sexual offences protection order has also been imposed.
He has also been made subject to extensive conditions that ban him from owning more than one mobile phone and computer, require him to allow the police to install monitoring software on any device, and ban him from using social networking.