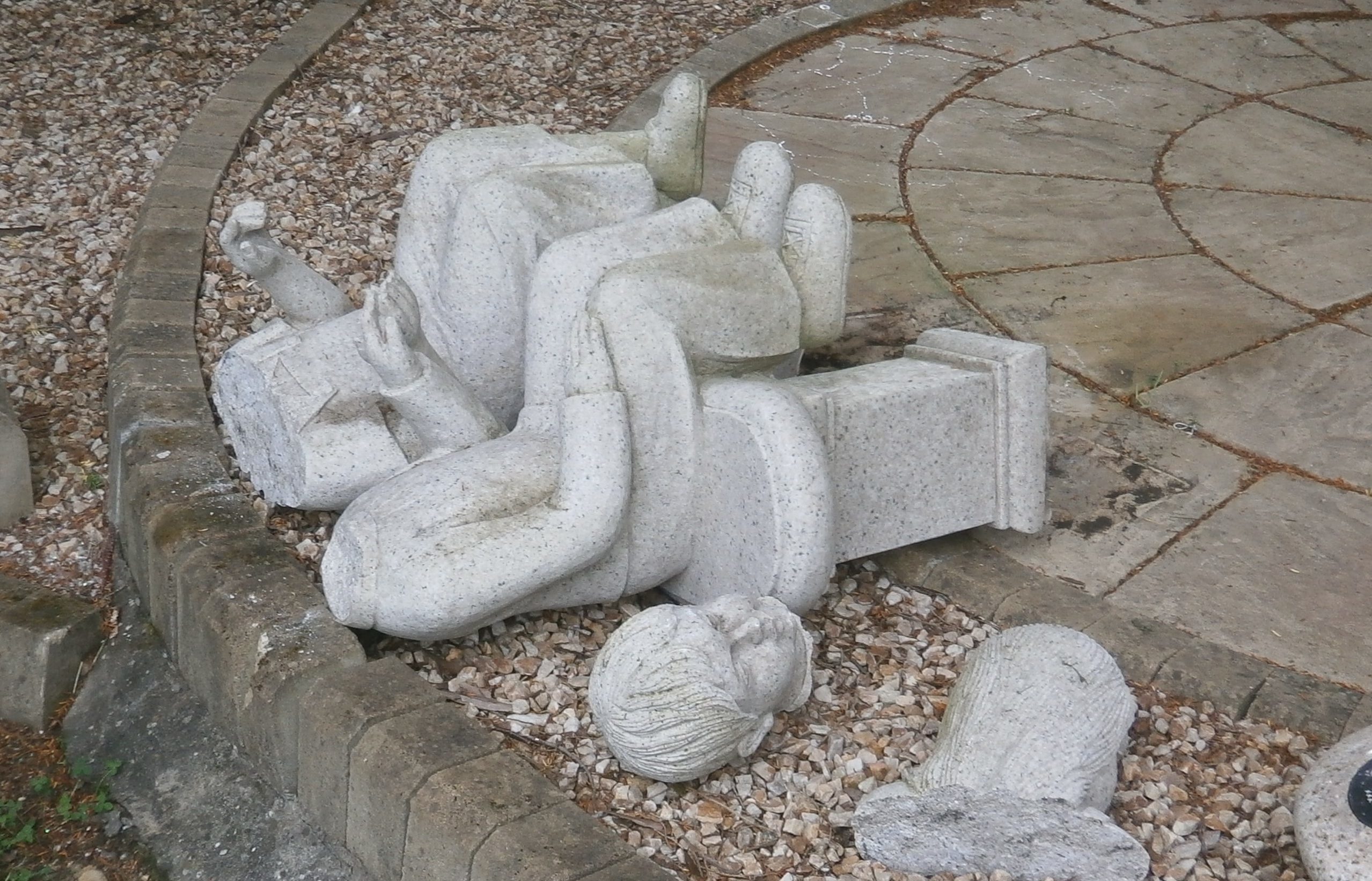 A callous act of vandalism which destroyed a Perth memorial to children who have passed away  – resulting in £7,000 worth of damage – has been described as "sickening."
The statue of two youngsters on a bench was part of the children's garden at the crematorium and was installed by Perth and Kinross Council to provide comfort for bereaved parents.
It was recently vandalised and police are appealing for information in a bid to catch the culprits.
The bench had been toppled, decapitating the figures of the children on it.
Councillor Harry Coates, one of the representatives for the Perth North ward, said it was a "sickening" act of vandalism.
"Clearly vandalism of any kind can't be tolerated, but something like this can only be described as sickening," he said.
"It is extremely upsetting to families who have lost children, and indeed the community at large. Anyone who has any information should report it to the police."
Chief Inspector Ian Scott, area commander for Perth and Kinross, described the wanton vandalism as "heartless" and stressed efforts are being made to catch the perpetrators.
"A granite bench containing two statues of children was pushed over causing the heads of the statue to become detached," he said.
"This is an upsetting crime and we're keen to catch those responsible."
A local funeral director, who wished to remain anonymous, feels vandals "got away" with the crime as there was no night watchman at Perth Crematorium and said he'd heard that CCTV cameras would have been switched off due to upgrading work currently taking place at the site.
"There should have been a night watchman employed at the crematorium. If there had been, this incident would not have taken place," he said.
"I'd heard that the security cameras may have been turned off just now and that has enabled these vandals to get away with this crime."
A spokeswoman for Perth and Kinross Council did concede that the normal CCTV cameras were switched off but stressed the contractors working at the crematorium have security cameras on through the night.
She said: "This incident of vandalism at Perth Crematorium is particularly saddening. The total cost of having a replacement bench and statues made and installed will be over £7,000.
"We would urge anyone with information about the incident to contact the local police or phone Crimestoppers."