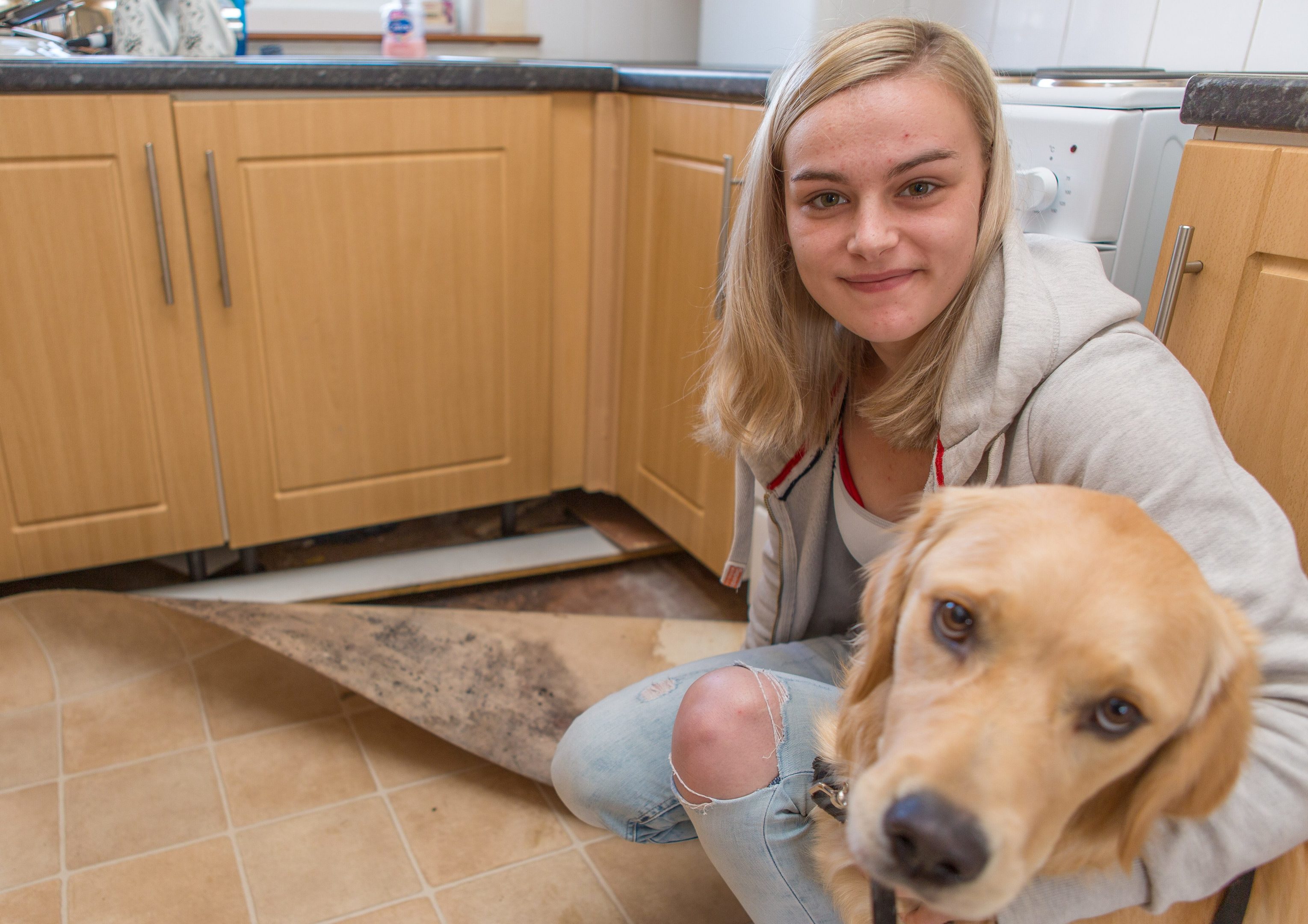 A council tenant in Perth is enraged at the "disgusting" condition of her flat, claiming it is so bad the kitchen needs to be gutted.
Demi McVeigh, 21, of Marlee Road, Letham, moved into the property last Friday but states several "problems" need to be addressed immediately, including black spot mould on a ply wood floor and on cushion flooring in the kitchen, a hole in the roof, slugs coming in through an air vent and mould on every window seal.
In addition, she claims there is also mould under her bedroom carpet and dirty boxes, bags and wood strewn underneath her skirting boards.
The house move came about when she swapped her former Caledonia Housing flat for the council home, but Miss McVeigh said she can't believe the poor state of the latter.
"This council flat is in a disgusting state," she said.
"I moved into it on Friday and have phoned the council every day since then about its condition. To have to put up with all this mould and slugs is awful.
"I have a nine and half month old pedigree golden retriever dog, Bailey, and I'm worried sick in case he eats a slug as it could kill him."
Miss McVeigh said Perth and Kinross Council sent two housing officers to inspect the flat earlier this week but claims they told her she would not be getting a new kitchen despite all the problems she's raised.
"The council officers said the leak in the roof would be fixed and then painted over," she added.
"I was told the council will just fix the material things, as in cupboard doors and sealing the units properly, but there was no word on anti-mould treatment or environmental health."
A spokesperson for Perth and Kinross Council said: "Although we don't comment on individual circumstances, exchanges as part of our mutual exchange scheme are undertaken on a tenants 'accept as seen' basis, whereby tenants who have arranged an exchange agree to accept the property in its current condition.
"If any new tenants raised concerns regarding the property, they would be investigated by council officers. Following a visit to this property this week, repairs have been identified and required works will be undertaken."