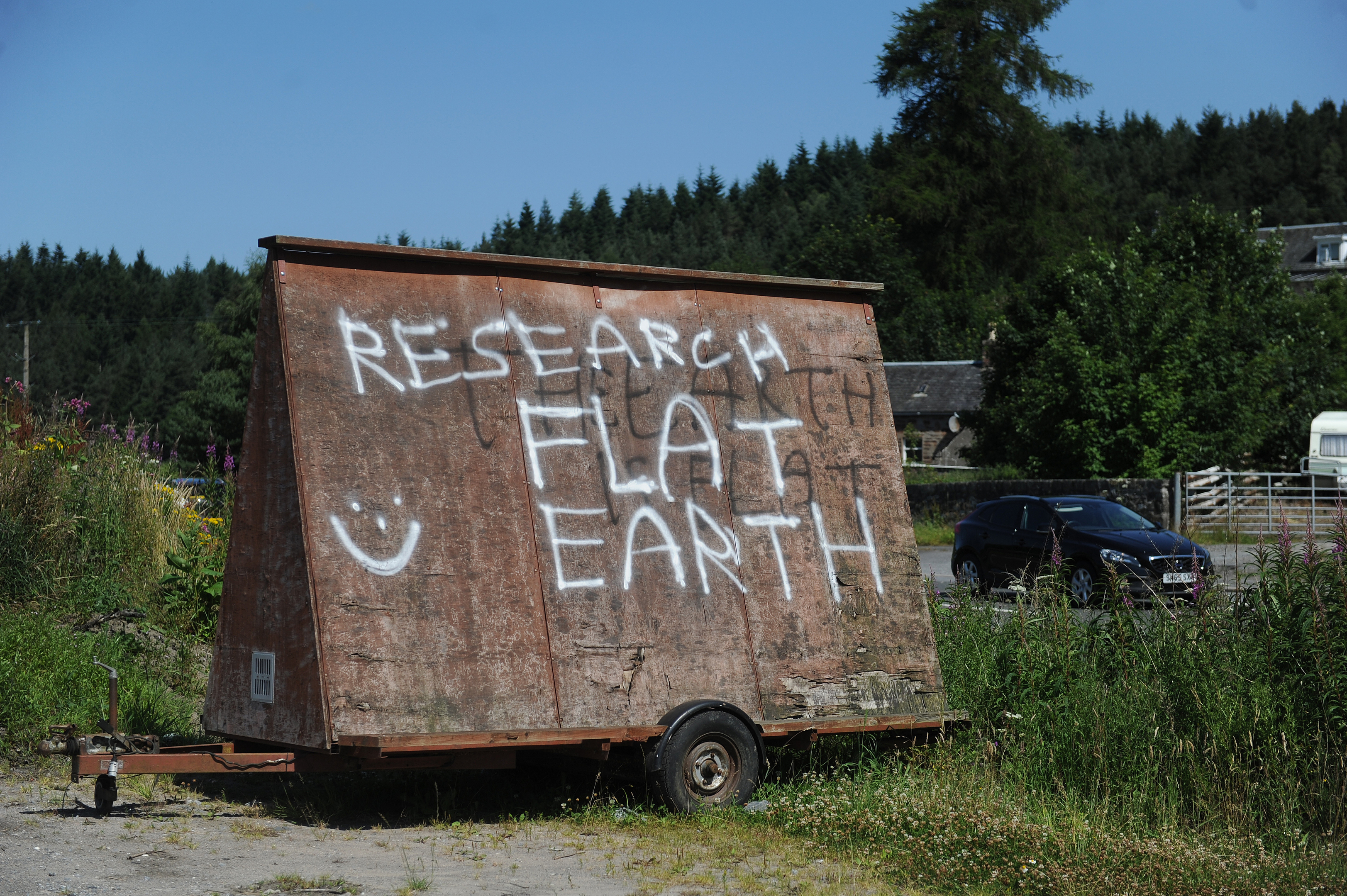 Crudely written Flat Earth graffiti is appearing on signs, walls and properties across Perth.
The strange vandalism has plagued communities across Scotland in recent months, causing tens of thousands of pounds worth of damage.
In June, unknown individuals daubed the slogans "Flat Earth", "The Earth is flat" and "Google Flat Earth" on signs along the length of the A9.
Within weeks, Inverness and surrounding communities had been targeted by Flat Earth theorists with numerous buildings targeted.
Councillors there expressed concern the graffiti was so widespread it could impact upon tourists' perception of the Highlands.
Now the vandalism has appeared in Perth, with locations around the city targeted with handwritten slogans.
They can be found in Feus Road, where they have been daubed on billboards and on a wall outside the Royal Mail depot.
Graffiti has also been scrawled on car park walls in Caledonian Road and on signs on approaches to the Broxden roundabout.
It has also appeared on flyovers on the M90, between Edinburgh and Perth, including at Glenfarg.
It is not known who is behind the Flat Earth phenomenon, but the damage caused is becoming increasingly widespread.
Flat earth believers reject the notion of a globe-shaped earth and have been linked to all manner of conspiracy theories.
The movement – actually many individuals and a variety of often at-odds major groups – has been active for years.
The recent upsurge in propaganda – led by the vandalism – has not been claimed by anyone or attributed to any one group.
Perth and Kinross Council declined to comment directly on the vandalism as the majority is on "private property".
A spokesman did, however, say: "Property owners who are affected by graffiti but are unsure how to proceed with its removal are welcome to contact the council's customer service centre."
Police Scotland has criticised the spread of the vandalism and said it will "robustly" deal with anyone identified as being responsible.