Lost voices of a bygone era have been unearthed as part of a local history project exploring rural Perthshire's rich past.
Scores of cassettes featuring interviews with farming veterans made in the 1980s have come out of storage at Perth's AK Bell Library.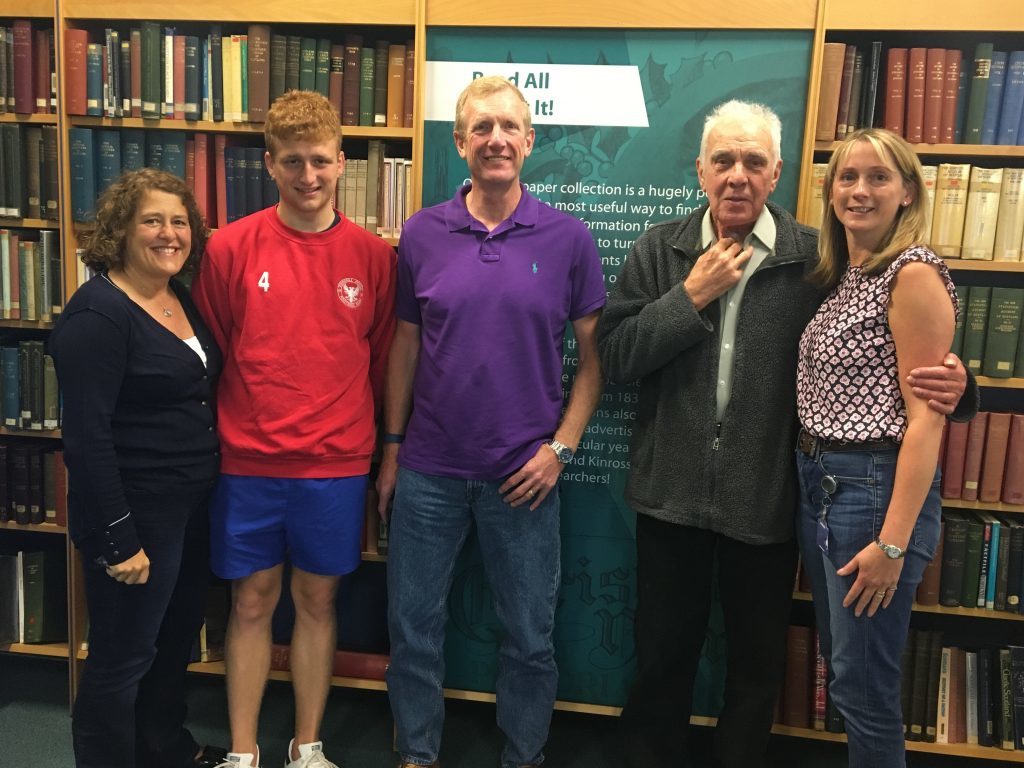 The recordings have been used to create a new audio-visual presentation which forms part of an exhibition on life and work in the Perthshire countryside during the early 1900s.
And the new display has led to poignant "reunions" for the families of people featured on the tapes.
Relatives of former Methven ploughman Jim Ogg were invited to AK Bell Library at the weekend to hear his interview for the first time.
Stuart Ogg said it was good to hear his late grandfather's voice again.
"I had been trying to picture in my head what his voice sounded like. As soon as I heard him talking, it all came back to me," he said.
Now the library team are keen to find family members of other farm workers featured on the tapes. A full list of about 40 names is available at the library.
Dr Nicola Cowmeadow, local history officer with Culture Perth and Kinross, knew Mr Ogg's family and alerted them to the new exhibition.
"It has been great to be able to get them along and hopefully bring back some good memories of their father and grandfather," she said.
"What we really want to do now is track down other families and give them the same opportunity."
She said volunteers had spent months going through the cassettes and transcribing each interview.
The tapes were made as part of a library project, but have been kept in the vaults for decades.
The short film was made by Heriot Watt University student Naomi Harvey who has been working as a researcher-in-residence on the project.
The scheme has been backed by the National Library of Scotland's Scotland's Sounds project.
For more details about the archive, contact the AK Bell's Local and Family History Department on 01738 477013 or e-mail imackinnon@cpk.org.uk.