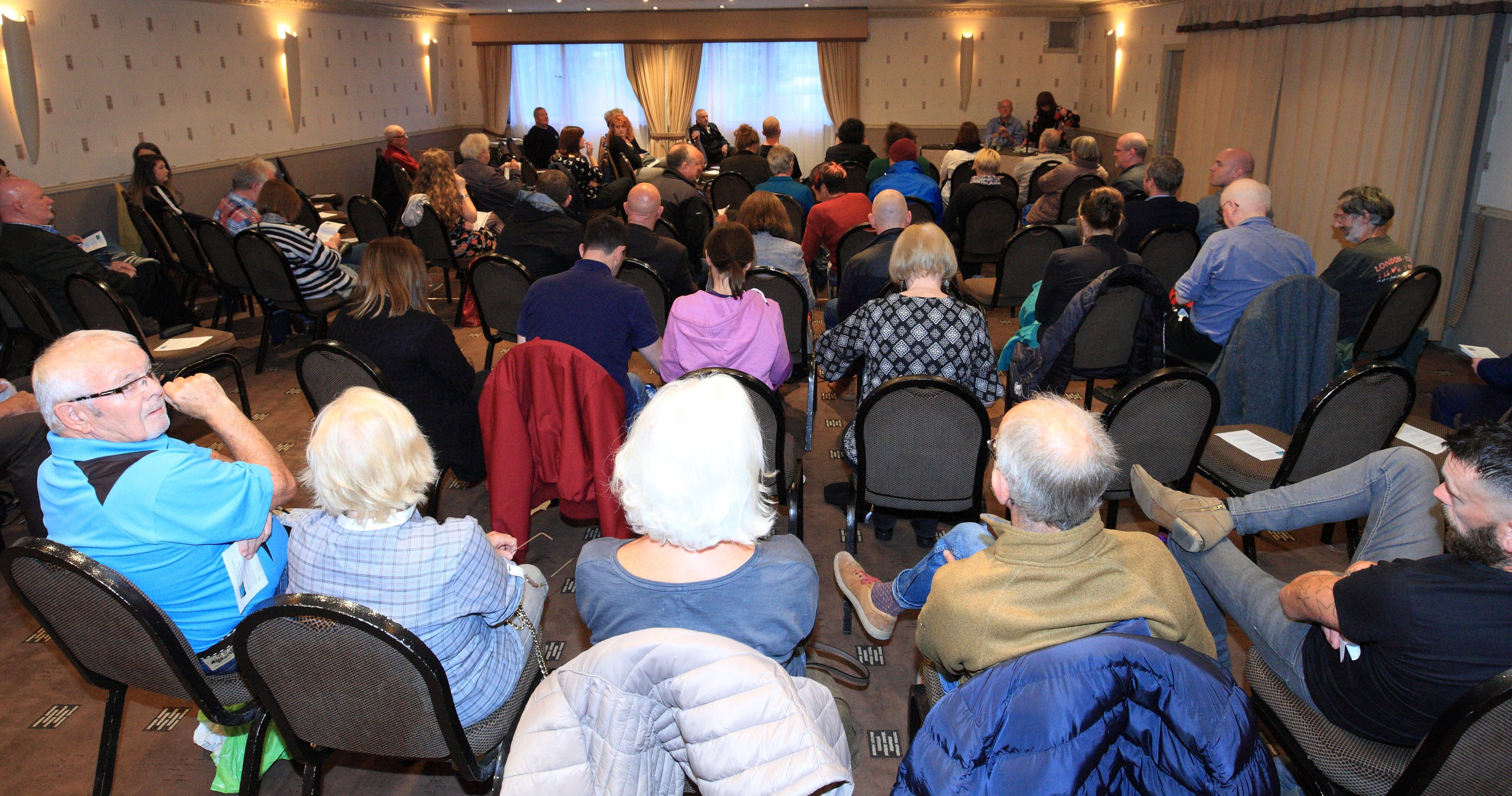 Businesses in Perth are battening down the hatches ahead of a march by the far right Scottish Defence League this weekend.
The extremist organisation plans to descend on the city centre to rally against a new mosque.
But they will be met by more than 200 counter-protesters including representatives of local anti-fascist groups such as Perth Against Racism.
SDL supporters have warned on social media that Perth will become a "war zone" on Sunday, with one posting: "Let the battle commence."
And local businesses are already taking precautions to protect staff and customers.
Willows restaurant, overlooking Perth City Hall, has announced it will not be serving alcohol throughout the day and has cancelled outdoor seating.
Muslim shopkeepers, who said they were terrified by the prospect of the march, have also said they will close on the day.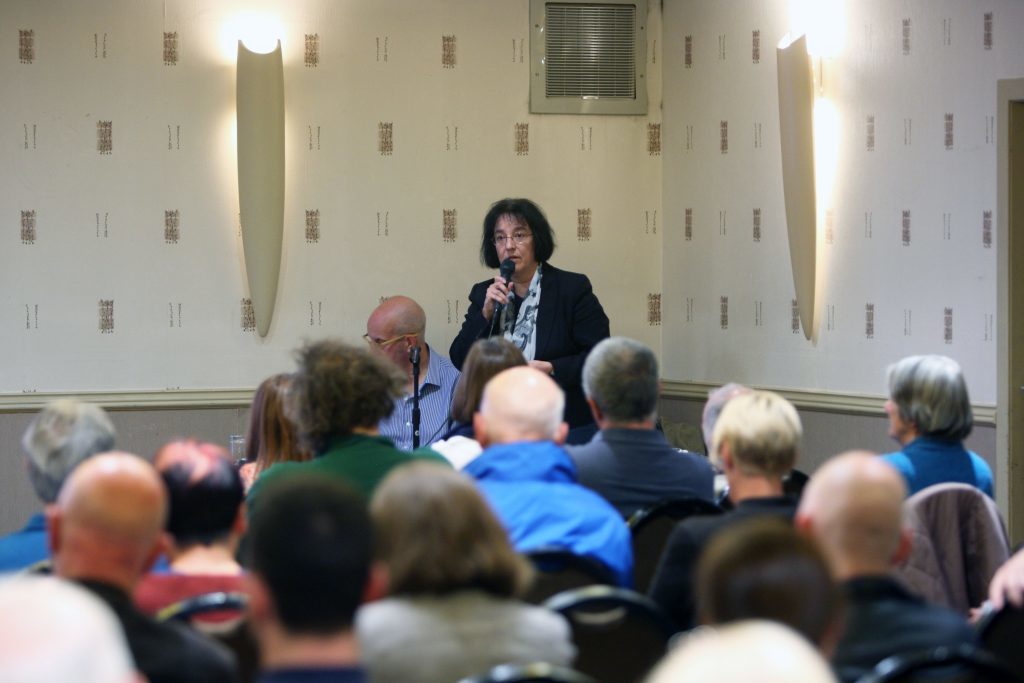 More than 100 people – members of anti-fascism groups and concerned residents – gathered in Perth's Queens Hotel on Thursday night to coordinate a counter movement.
The meeting was called by Perth Against Racism, a new group set up by concerned local residents.
A spokeswoman said: "I don't want my daughter to grow up in a place where people can march down the street, spreading hate and not be challenge."
She called on counter protesters to bring out drums and other musical instruments to "drown out the hate speech."
Charlotte Ahem of United Against Fascism told the meeting: "We can stop these people from growing and spreading their poison throughout the country."
Locals were told that, because they don't have a permit to officially march, the SDL will be staging a "static demonstration".
They will be escorted by police from their "muster point" at the train station to the city centre.
Local MP Pete Wishart said: "I am very disappointed that the SDL will be on the streets of Perth this Sunday with their message of hate, in an attempt to whip up anti-Islamic feeling amongst our community.
"It is important that they do not secure the Perth streets to themselves and fascists must always be opposed. I am not prepared to stand back and allow them to intimidate my constituents and try and spread their hate in our beautiful city."
A spokesman for the Edinburgh Antifa, which supports the counter protest, said: "The SDL are trying to exploit this situation and create division in the community, even going as far as calling the local Tory led council "lefty traitors" and telling outright lies about the capacity of the new Mosque.
"While the people of Perth are having a grown-up conversation about car parking the screaming bairns of the SDL are barging in and throwing a tantrum."
UAF Scotland's spokesman John McFadden added: "It is appalling that the hate filled, sieg heil saluting fascists of the SDL are threatening to impose themselves on the people of Perth in a brazen attempt to intimidate the muslim community and whip up racial hatred.
"We encourage anti-fascists to demonstrate their support for Perth's Muslim community and all of our vibrant and diverse communities. The tiny minority of wandering fascists must be left in no doubt that their vile views shall never be tolerated or go unchallenged."
Meanwhile, SDL members have been in Perth to drum up support for their march.
The group, which claims it was asked by locals to hold a demonstration, has been handing out flyers to shoppers in the city centre.
According to the leaflets, organisers are angry that Perth and Kinross Council "ignored" objections from residents about a lack of parking at the earmarked Jeanfield Road site.
But SDL supporters have claimed the wording of the statement was wrong. One wrote on social media: "This line of 'were worried about parking and traffic chaos' needs to go.
"I couldn't give two s***s about the traffic and parking situation.
"I'm worried that my race, nation, country and culture are being eroded in favour of a foreign, culturally incompatible one… Even now political correctness still permeates this movement. It needs to stop."
Another wrote: "Perth gonna be a war zone. Let the battle commence."