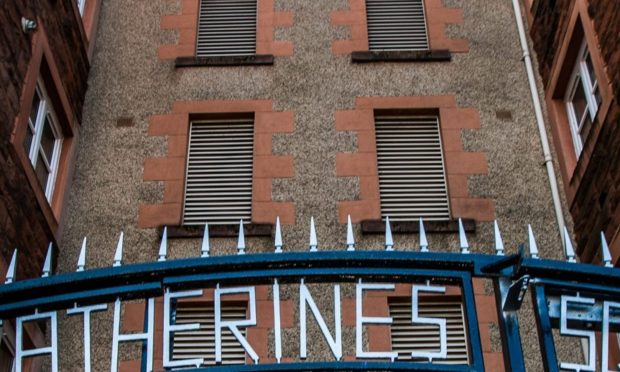 Postal deliveries to a block of Perth flats has resumed following a near-two-year ban.
The Royal Mail has confirmed it will now employ two postal workers at St Catherine's Square along with introducing a series of safety measures after it faced criticism from some disgruntled tenants living there who claimed only certain ground floor properties were receiving mail.
The 'no-go' area was created after a female postal worker was assaulted while delivering mail at the flats two years ago. One tenant had recently claimed only five of 52 properties in the area were receiving mail.
Last week, Royal Mail confirmed they were no longer delivering mail to all the properties in the square and instead were asking tenants to travel to the Edinburgh Road delivery office in Perth to collect their post.
Perth and Kinross Council had set up alternative mail boxes in the square but removed these after several were vandalised.
On Thursday, a spokesperson for the Royal Mail stated staff had carried out a health and safety review of St Catherine's Square and have re-instated full postal deliveries to the tenants who live there.
"Royal Mail recommenced full deliveries to St Catherine's Square on Wednesday this week," he said.
"Mail will be delivered by two staff and we have also put in a range of measures that will help to protect our people while they are delivering.
"All our people should be allowed to carry out their roles safely and we will be continuing to monitor the situation."
The spokesperson would not elaborate on the details of the safety measures..
Tenant Matthew Martin, 38, said the postal situation has improved at the block of flats.
"The mail deliveries are a lot better," he said.
"I got my mail today well before the usual time for deliveries. It seems highlighting the previous set-up has worked and the Royal Mail has kicked a few backsides."
Councillor Peter Barrett, one of the representatives for the Perth city centre ward, added: "I am pleased that the mail service to St Catherine's Square residents has been swiftly re-instated.
" want to avoid further disruption to mail delivery and inconvenience for residents and will be contacting Royal Mail to ensure that any issues identified can be resolved without interruption."