Litter louts are costing the public purse tens of thousands of pounds a year by dropping chewing gum on the streets of Perth.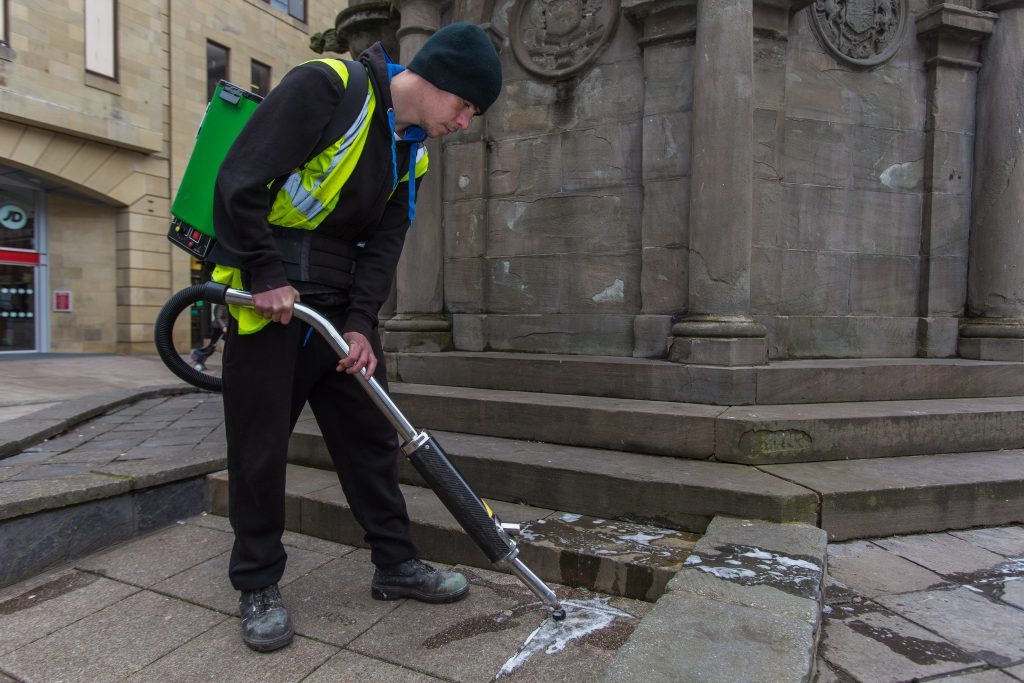 Specialist equipment is needed to remove the unsightly and sticky mess from pavements and pedestrianised zones.
Despite campaigns and education work, gum is still being dropped in the city on an annual basis.
The blight is costing the council more than £20,000 a year to clean in Perth alone and has required further investment in the £3,000 gum cleaning units.
That is just one part of an annual £2.5 million clean-up bill paid out by Perth and Kinross Council's waste services team.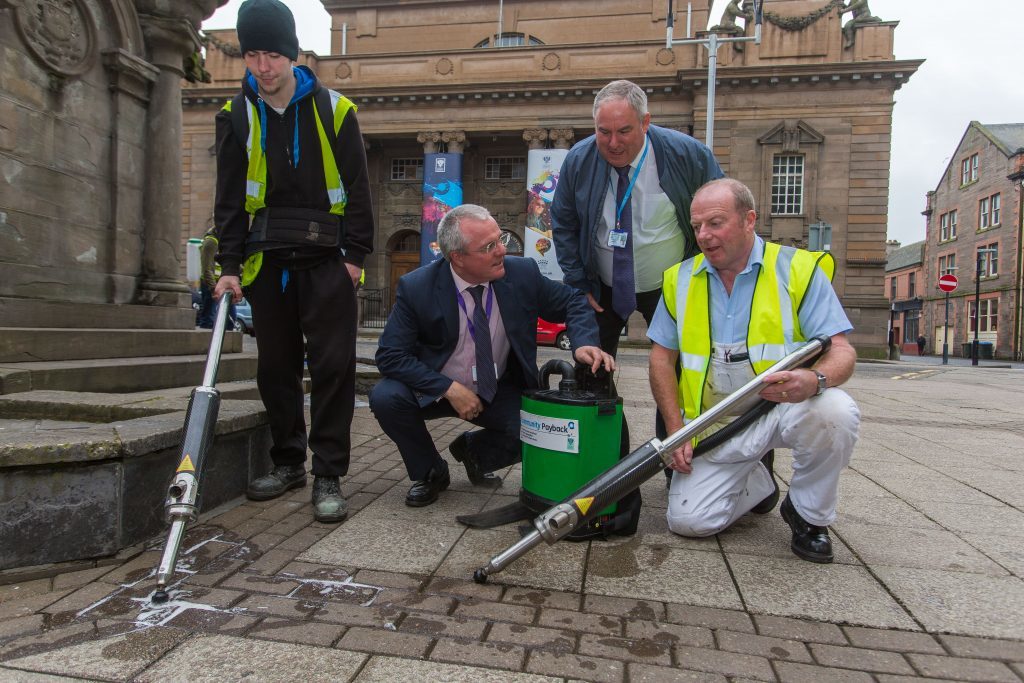 Teams have been out in force in recent weeks, using specialised equipment to lift the sticky mess from pavements and pedestrianised areas.
They have been targeting hotspots and their efforts are being backed by a new public information campaign in conjunction with Zero Waste Scotland.
In June, figures obtained from Dundee City, Perth and Kinross, Angus and Fife councils revealed the four authorities had spent a total of at least £47.7m on keeping their streets tidy since 2013.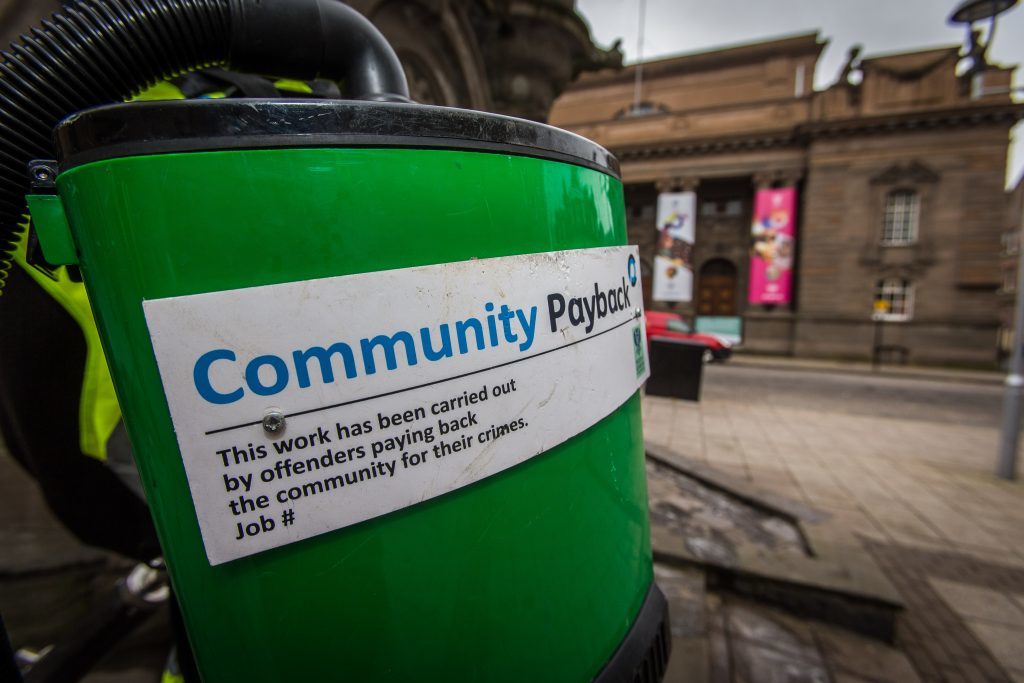 The sum was required to bankroll street sweeping, maintaining sweeping equipment, litter prevention and litter picking together with cleaning up fly-tipping waste, chewing gum and graffiti.
Housing and communities convener, Liberal Democrat councillor Peter Barrett, has praised the work being undertaken to remove gum from the streets.
One of the key reasons the cost of removal is not higher is that it is being carried out by the community pay back unpaid work team.
Mr Barrett said: "The gum-busters squad are doing tremendous work here in Perth city centre.
"Over the past four years they have literally removed tons of encrusted gum from our pavements.
"The gum-busters squads carry the work out through the community pay back unpaid work team and are putting something back into the community for everyone's benefit.
"They make an immediate impact on the amenity of our city centre removing gum-spots in between 10 and 30 seconds.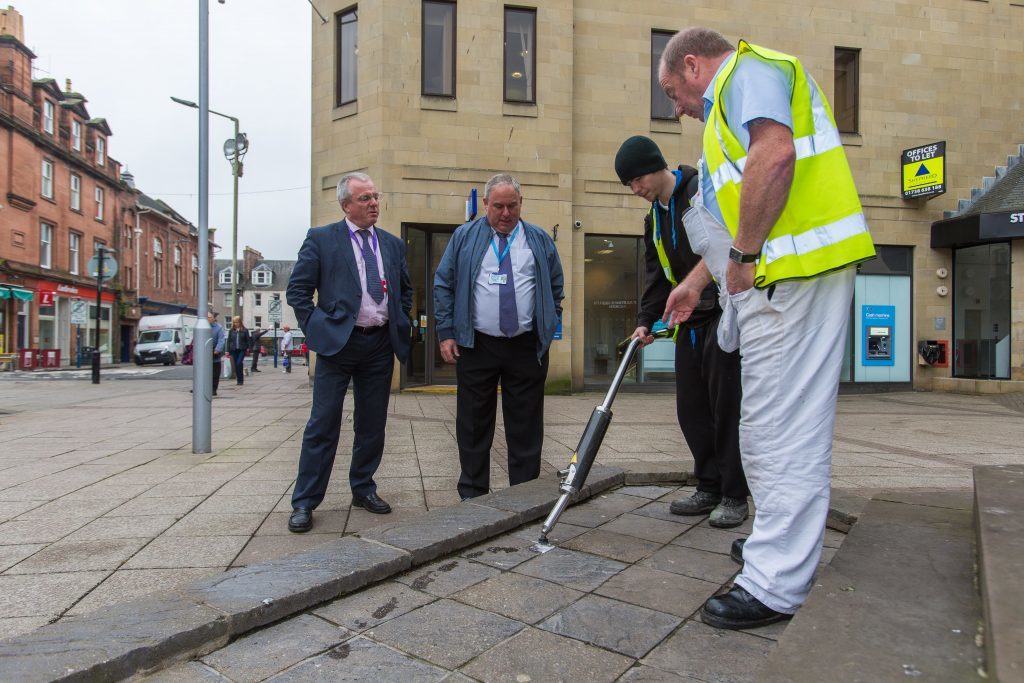 "The response from the public who readily engage with the team in passing is very positive and helps raise awareness of the problem of chewing gum litter."
Mr Barrett said the council was considering using the gum-lifting equipment in other parts of Perth and Kinross if other problem areas are identified.