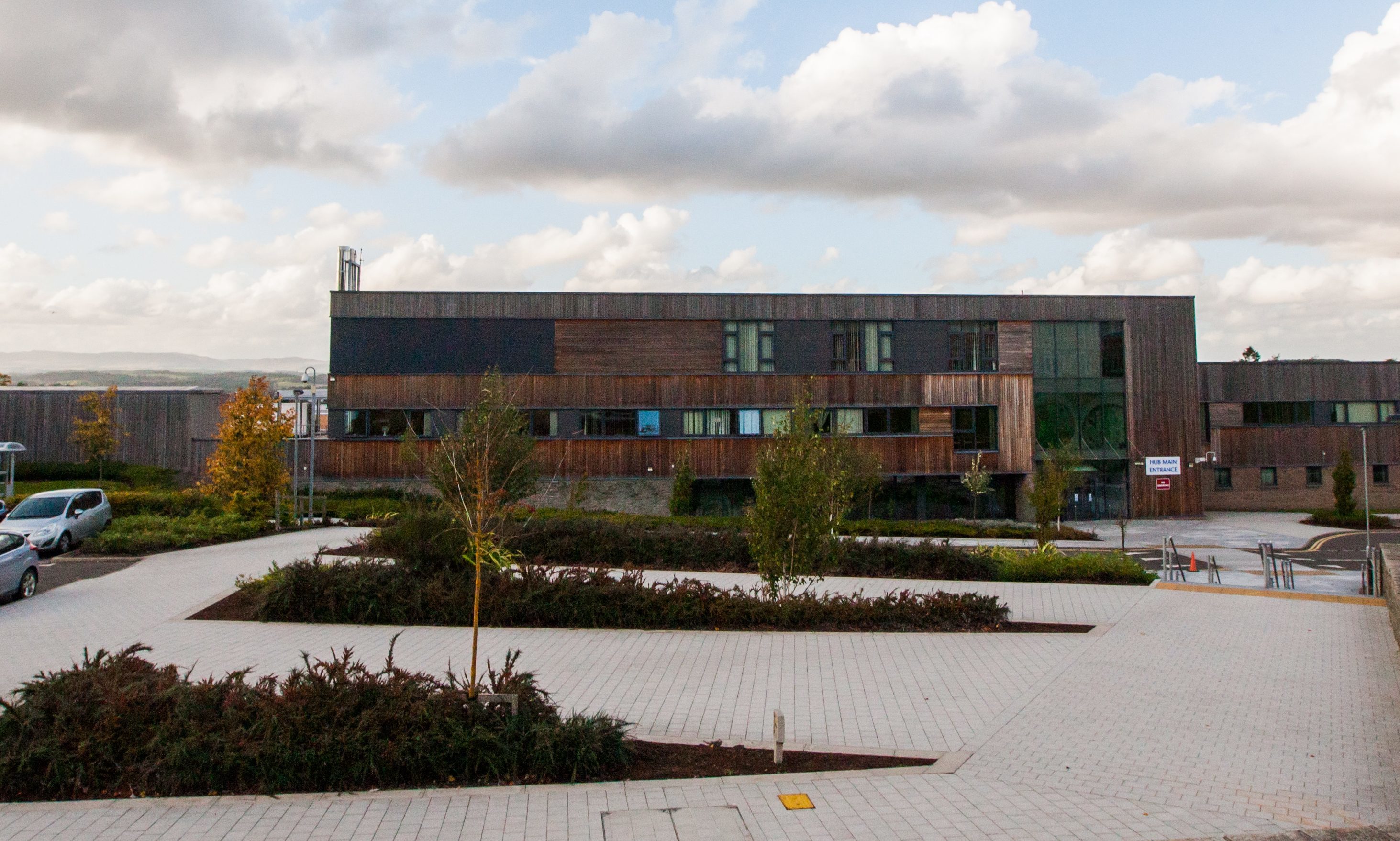 An "alarming" rise in assaults on staff at a Tayside mental health hospital has been linked with a boom in synthetic drugs such as crystal meth and Spice.
Workers at Murray Royal Hospital in Perth were assaulted 77 times in the last year.
Figures obtained by The Courier show that before the secure Rohallion Clinic opened at the hospital in 2012, there were only eight recorded incidents of "physical aggressive behaviour by patients" against staff.
This figure jumped to 62 the following year. There have been 269 attacks on staff in the last five years, but only seven incidents were reported to police.
A worker told the Courier the increase was largely due to patient's persistent use of psychoactive substances — so-called legal highs — which were officially banned in the UK last year. He said staff were unprepared to deal with the ever changing drug trends.
Although the hospital has seen a drop in these drugs since they were formally outlawed, bosses admit they continue to be a "serious challenge".
Deadly crystal meth, which is becoming more prevalent across Britain, and so-called Zombie drug Spice — a type of synthetic cannabis — have been largely blamed for triggering psychotic episodes and violent outburst amongst patients at Murray Royal.
The employee, who asked not to be named, claimed GPs were not medicating their patients as much as they used to, often making them more violent.
And he claimed that Rohallion, which only opened five years ago, was not "fit for purpose".
"There's a seclusion room door which can be kicked out, but not in," he said. "It should be the other way around."
NHS Tayside consultant in forensic psychiatry Dr Stuart Doig said: "Rates of assaults on staff vary from month-to-month and are often due to factors associated with a small number of patients with complex illnesses."
He said an increase in bed numbers — from 27 to 65 in 2012 — and "improved reporting" contributed to the figures.
Dr Doig said: "We are very clear that staff should not come to work expecting to be assaulted and violence towards healthcare workers is unacceptable, however we acknowledge the complex issues associated with patients suffering from mental ill health.
"Violent behaviour by patients poses a serious risk to themselves, other patients and staff and there are a number of measures in place which are aimed at preventing violence and helping staff respond to incidents.  These include maintaining safe, therapeutic environments, as well as training and support for staff."
He added: "Rohallion Clinic has modern, purpose-built facilities which have been consistently praised by visiting agencies. Any damage to the property is repaired as quickly as possible.
"The increase in New Psychoactive Substance (NPS) use has been associated with an increase in violence and aggression experienced by staff working in mental health services, prisons and emergency departments across Scotland.
"Although there has been a decrease from the worryingly high level of NPS use seen a few years ago, likely due to enforcement measures by Police Scotland and the introduction of The Psychoactive Substances Act, these drugs continue to present a serious challenge in helping people recover from mental illness."
Politicians call for action
The worrying rise in assaults at Murray Royal Hospital has put pressure on health bosses to ensure all is being done to keep staff as safe as possible.
Local politicians have called for NHS Tayside to review procedures to determine if staff are fully equipped for day-to-day challenges.
Mid Scotland and Fife MSP Liz Smith said: "These are alarming figures which highlight the difficult conditions many health professionals at Murray Royal are working under.
"The increasing use of drugs like Spice is clearly resulting in more inpatients with complex behavioural needs that staff are unprepared for.
"NHS Tayside must do more to ensure that staff are equipped with the skills to deal with difficult patients."
She added: "No one should start their shift with the looming threat of physical assault and staff clearly need more support.
"Murray Royal was designed as a state of the art facility and one that should meet the challenging needs of mental health patients and it would concern me if it was already in need of upgrading."
Pete Wishart, MP for Perth and North Perthshire added: "This is a concerning rise in assaults and we must ensure that NHS staff are fully equipped to deal with the challenges that they are faced with.
"It is particularly alarming to hear that synthetic drugs are allegedly playing a role in the increase in assaults and I have written to NHS Tayside seeking assurances that everything possible is being done to ensure that staff and patients alike are in the safest possible environment."
Police Scotland said that NPS drugs continue to be a challenge for the force, despite the ban.
A spokesman also confirmed that crystal meth — made in illegal labs across America — had arrived in Tayside.
He said: "Police Scotland do not believe there is a widespread issue regarding the use of crystal meth in Tayside, however there is no room for complacency and any drug misuse is a concern to us."
Concern over new drug trends
Crystal meth is perhaps best known in Britain as the highly addictive substance cooked up by Walter White in the hit US drama Breaking Bad.
The deadly drug — made up of potent and poisonous chemicals — has been a worldwide problem for decades and is used by about a million Americans every year.
But it has only recently arrived on British shores. In 2016, police stats revealed there had been a 500% increase in the drug across the UK in the last five years.
Spice, a mind-bending synthetic cannabis, was among the substances banned in 2016 legal highs crackdown.
Although the herb-like substance contains illegal class B drugs, manufacturers try to get round the law by regularly changing ingredients.
It has been known to make users experience psychotic episodes, violent outbursts, extreme paranoia and breathing difficulties.
Changing role of Murray Royal
The Murray Royal site has several speciality areas including General Adult Psychiatry, Substance Misuse, Psychiatry of Old Age and Forensic Psychiatry.
The new Murray Royal Hospital and Rohallion Secure Care Clinic opened in 2012 and the opening of the regional medium secure unit at Rohallion Clinic saw an increase in the number of forensic inpatient beds from 27 to 65.
Before 2012 male patients in Tayside who required medium secure care were transferred to units in other parts of Scotland but, since the opening of the regional secure unit for the North of Scotland at Rohallion Clinic, these patients can now receive the treatment and support they require closer to home and their families.