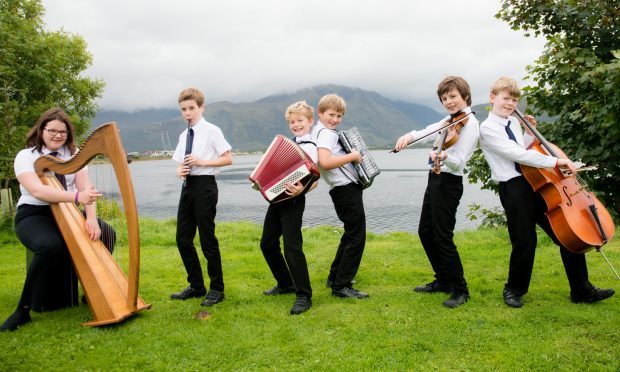 The Royal National Mòd will be held in Perth within the next five years, it has been announced.
It will be the tenth time the annual celebration of Gaelic language and culture has been held in the Fair City.
Perth, which last held the event 18 years ago, had been aiming to play host in 2021, had it been successful in its city of culture bid.
If Paisley is named the 2021 City of Culture then the Mòd will be held on the west coast that year, but if not then a panel of judges will rule whether Perth should be given the spot instead.
The "losing" city would then host the event in 2022.
The announcement was made as the Mòd entered its final day of competitions in Lochaber.
John Morrison, chief executive of An Comunn Gàidhealach, said: "The applications to host Mòd 2021 were exceptionally high, and we were particularly impressed by the two bids from Paisley and Perth.
"With each bid offering unique features, we felt it only fair to recognise their strength by offering them both the opportunity to host the Royal National Mòd – one in 2021, and the other in 2022.
"We feel that the chance to host our Royal National Mòd in the City of Culture would be too good an opportunity to forego, and we wish our friends in Paisley luck ahead of the final decision on the City of Culture title. Equally, we look forward to returning to the lovely city of Perth, in the not too distant future."
Ian Campbell, leader of Perth and Kinross Council, said hosting the event would help attract more tourists to the city.
He said: "I'm delighted to learn that Perth and Paisley can both expect to host the Mòd in the next five years. It will be the ideal opportunity to showcase our area's Gaelic heritage and culture.
"High-profile events also increase the national and international exposure of Perth and Kinross, which in turn generates more visitor numbers to the area.
"The staging of the Mòd brings a real 'buzz' to the host city with visitors travelling from all over Scotland and beyond to take part in this premier festival of Gaelic culture.
"Our recent experience of hosting major events in the area proves that Perth and Kinross would give a warm welcome to the Mòd."