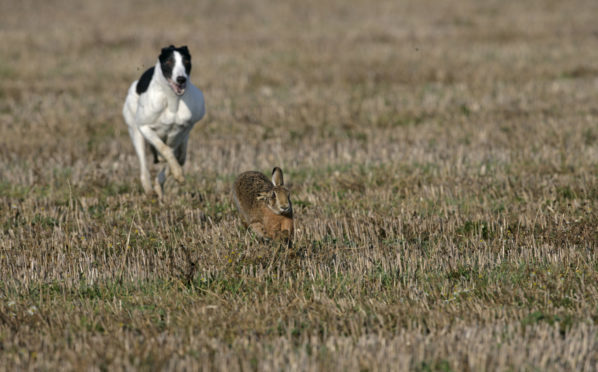 Criminal gangs indulging in cruel bloodsports have been spotted targeting rural areas on Tayside/ Fife border.
Police Scotland is seeking public help to track down those responsible following a spate of incidents of hare coursing.
A five-strong group of men with lurcher dogs were disturbed and chased off by a farmer as they entered a field at Cordon Farm near Abernethy earlier this month.
They fled the field and quickly left the area in a waiting four wheel drive vehicle and officers suspect they intended to go hare coursing.
There have also been reports of individuals hare coursing on the Tullybelton and Tullybeagles estates near Bankfoot.
The criminals responsible were said to have made-off in a Volkswagen Passat car.
Hare coursing has been illegal since 2004 but there is traditionally a surge in activity at post-harvest, when large areas of land have been cleared of crops.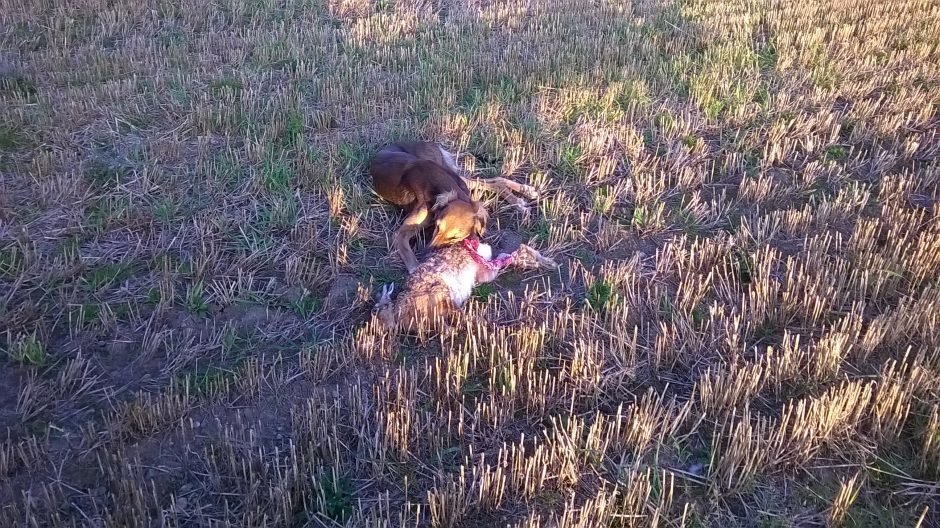 Local Area Commander Chief Inspector Ian Scott said: "I am asking for our rural communities to be aware of the potential of hare coursing.
"They can assist us fighting it by looking out for vehicles parked in rural areas at gateways to farmland, on farm tracks or bridleways.
"Vehicles are usually estate cars, four wheel drive vehicles or small vans and they are often old tatty looking vehicles.
"Hare coursers usually walk along the edge of harvested fields to frighten the hares into the open space for the dogs to chase."
Farming chiefs and Police Scotland have linked summer incidents to livestock attacks.
Mr Scottsaid: "If you can, take a note of the vehicles and registration numbers, also how many people are present and a description of them.
"If the opportunity arises then continue to monitor any persons from a safe distance rather than challenging them of your own accord."
Anyone with information can call Police Scotland on 101 or Crimestoppers anonymously on 0800 555111.
Increasing violence
Record numbers of incidents of hare coursing have been reported during 2017 in rural areas across the UK.
The practice usually occurs at dawn or dusk and sees coursers walk along the edge of fields to frighten hares into the open.
Dogs are then let loose to chase, catch and kill their prey by "ragging it" – effectively sizing the animal in their teeth and shaking it until it is dead.
The animals are commonly then left discarded in the field.
The rural nature of the crime and the times chosen for activity – together with the fact that most coursers travel – make it difficult for rural crime officers to detect and apprehend those responsible.
In recent months, there have been reports from south of the border that the activity is out of control.
Farmers have noted intimidation and attacks when confronting coursers.
The National Farmers' Union reported in January that farmers in Lincolnshire "feared for their safety" after an escalation in levels of violence.
One hare coursing incident in the county is said to have involved as many as 50 men and children.