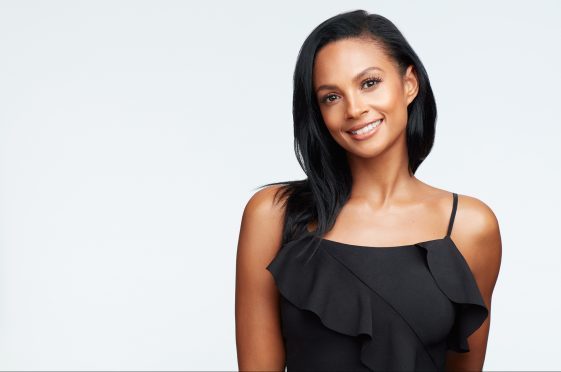 One of of the country's biggest celebrity names, Britain's Got Talent judge Alesha Dixon, is to headline the Perth Christmas lights switch-on celebrations.
Attracting the singer who first found fame with Mis-teeq is seen as something of a coup for the organisers of the event and an endorsement of its growing success.
Last year the day attracted 112,000 people into the city centre – the largest ever gathering in the history of Perth.
There is every expectation that even more people will flock into the city on Saturday November 18 to take part in one of Scotland's most successful street events.
Alesha is seen as appealing to all ages as a former contestant, and later judge, on Strictly Come Dancing. Other acts include East 17, Mud and Boyzlife as well as street entertainment throughout the day.
Councillor Ian Campbell,  Conservative leader of Perth and Kinross Council, said: "Over the last few years Perth has really put itself on the map for Christmas lights switch-on events in Scotland. The team behind the event spend months planning to ensure that what we offer to residents and visitors is a truly wonderful day with activities and entertainment for people of ages.
"This year's event will be no exception to this and I am looking forward to once again seeing Perth city centre being full of people enjoying the festivities. "
Conservative MSP Murdo Fraser, who lives in Perth, was equally enthusiastic,  saying: "The Christmas lights switch on has become a fixture in the Fair City festive calendar and draws in visitors from far and wide. In recent years high profile performers have drawn in visitors who stay and spend.
"The 2016 display brought timeless rockers Slade as well as an X Factor star to Perth and generated an estimated £1.6 million for the local economy and I hope that the 2017 edition is just as successful.
"Other Scottish cities have well-known Christmas and New Year traditions and the Perth Christmas lights switch-on is fast becoming one of them."
City centre Lib Dem councillor Peter Barrett said: "I think that it is a tremendous line-up. There is something to appeal to all tastes and ages."