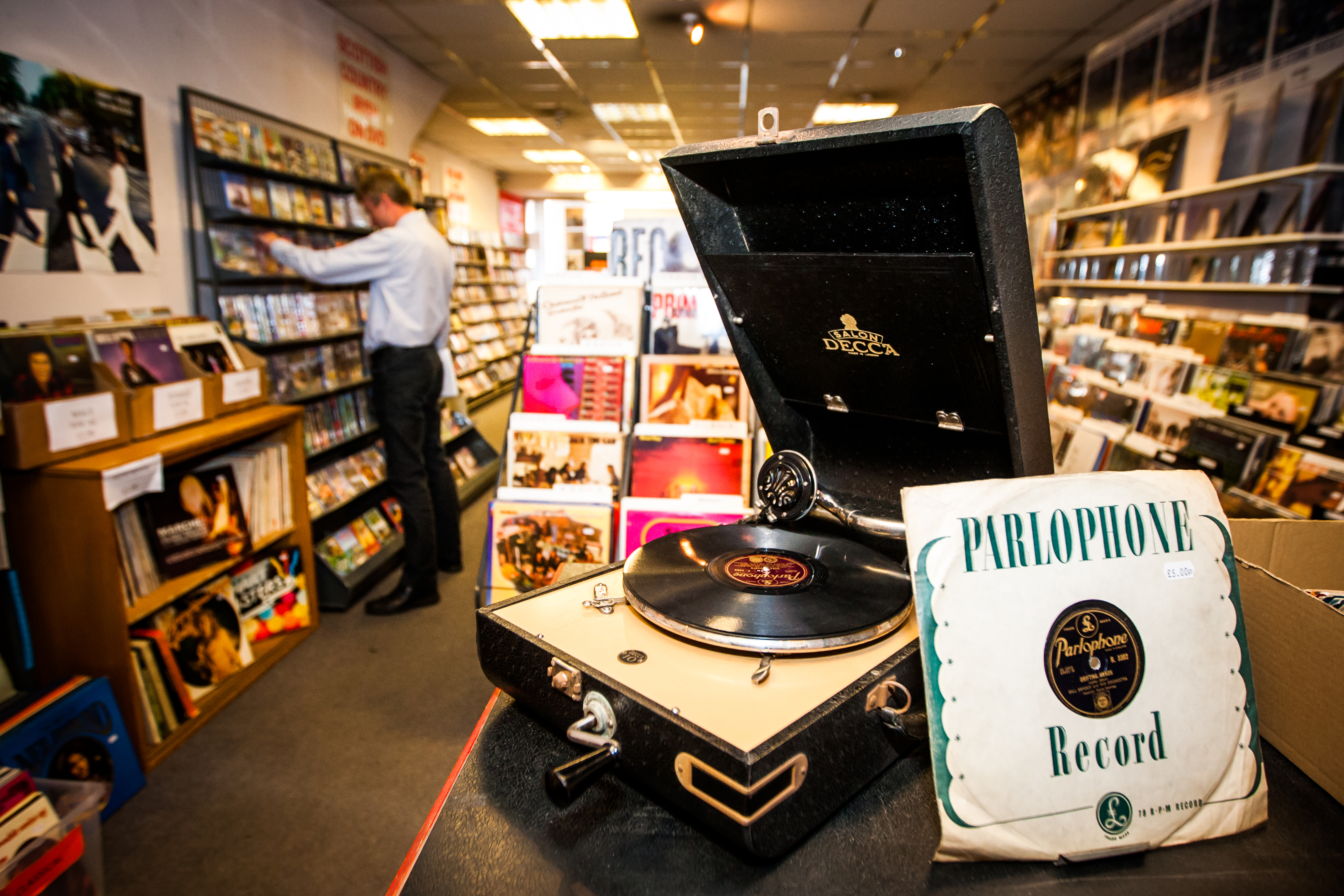 It's been a turbulent time for retail in Perth, as any shopkeeper will tell you.
But there now seems to be light at the end of the tunnel, with hopes that reviving the city's biggest department store can bring about a reversal of fortunes.
And last week, there was another landmark occasion which should – quite literally – be music to the ears of Fair City shoppers.
Concorde Music, the country's oldest record shop, has celebrated its 50th anniversary.
The independent store was launched in 1967 by local couple Norman and Rena Smith, with help from their son Garry.
It started life in the former St John's Square, before moving to its current base on Scott Street in the 1980s.
Considering the radical changes in the music industry over the past 30 years, its wonderful to see Concorde still going strong – particularly in an age when music can be bought in supermarkets or digitally downloaded at the touch of a button, without the need to even leave your house.
It doesn't seem that long ago that I took an early morning, hour-long bus into Aberdeen, from my home in the north-east of Scotland, to buy the new Nirvana record at the Granite City's much missed One Up store.
I turfed up at the counter, only to be told that the release had been delayed (something to do with a bank holiday, if I remember right). I got the bus back home and tried again a week later.
Impressively, Concorde Music has outlived other, larger Perth record outlets including Virgin, HMV, Our Price and MVC.
A 2013 study showed independent record stores – like the aforementioned One Up – were shutting down at a "significantly higher rate" than other shops.
In their 1980s heyday, there were about 2,200 record stores across the UK. Now, following the advent of internet downloads, there's about 260, although a resurgence in vinyl has helped reverse the downfall, with more than 40 new stores opening up since 2009.
Perth is rightly proud of the continued success of Concorde Music and its great to see Garry – the original owners' son – still at the helm. Here's to another 50 years.