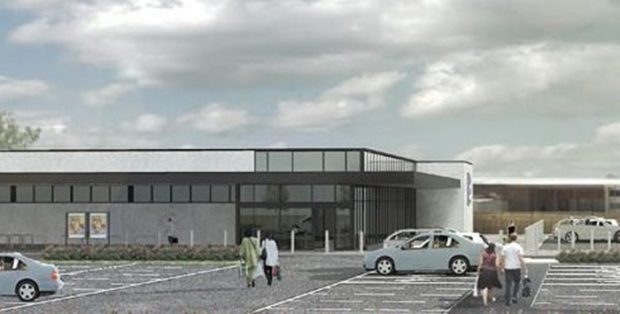 A supermarket chain is progressing with its proposed store for Crieff, with a fresh plan relating to its design and layout lodged with the council.
In what has been a long-running planning saga, Aldi's proposal for the store, which will be built in the town's Broich Road, was originally refused by Perth and Kinross Council in December 2015, on the basis the site was earmarked for employment use and not for a food store.
However, Aldi appealed this decision to the local authority's local review body and members of that group approved the application 'in principle' in November last year.
In June, Aldi asked council planning chiefs to re-examine conditions to allow the store to receive deliveries of goods throughout Sundays. This was agreed in September and now Aldi have confirmed they have lodged a fresh plan concerning the store's design and layout, along with new detailed graphics of the site.
A spokesperson for Aldi said: "Aldi has lodged an application with Perth and Kinross Council for approval of details of their new store on land at Broich Road, Crieff.
"With the principle approved by the council last December, Aldi are now seeking approval for the design and layout of their new store. These plans will deliver a 1,804 square metre, single-storey modern building, together with car parking, soft landscaping, access routes and a new bus-turning circle."
He continued: "The new store represents a significant investment in Crieff and will bring around 35 new jobs to the local economy.
"We are very excited to be bringing the Aldi brand to Crieff. We are currently working with the council to address the remaining planning conditions and would like to take the opportunity to thank the community for their support and patience throughout the planning process.
"Aldi are hoping to open the store in 2019."