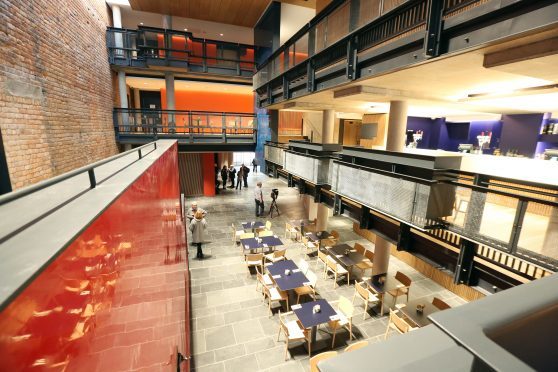 The boss of a busy foodbank charity has condemned plans to introduce outdoor drinking at the new look Perth Theatre.
Reverend Michael Archibald, who is chairman of the Perth and Kinross Foodbank, said the notion of making alcohol more widely available did not sit well with his organisation since that was one reason why some of its clients had found themselves in dire straits.
The historic theatre was relaunched this week following a £16.6 million make-over.
Horsecross Arts has been granted an off sales licence to run market-style events at its new Mill Street entrance, despite an official objection from the local minister.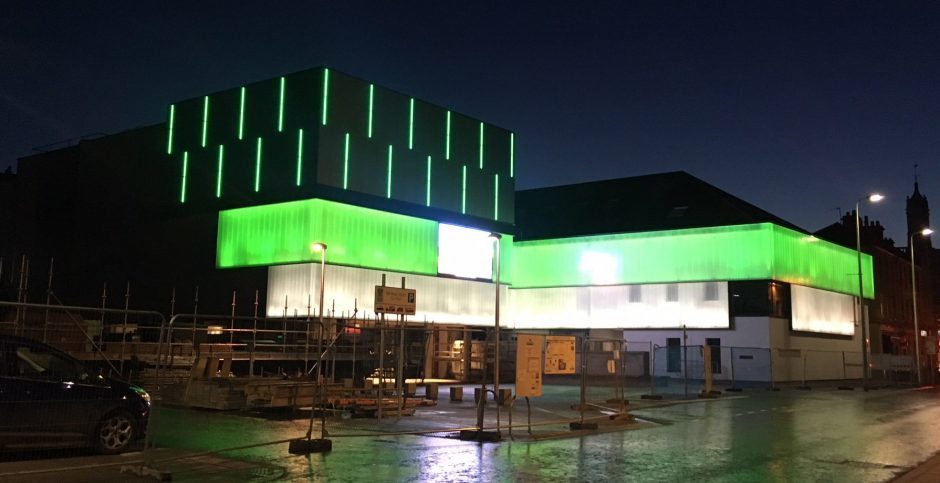 Reverend Archibald, raised concerns about over-provision of alcohol in the city centre in a letter to licensing chiefs.
He said: "The increase of available alcohol at Perth Theatre to passers-by is totally unnecessary, when there is a myriad of licensed premises in Mill Street and in neighbouring streets already.
"From our point of view, as purveyors of food to desperate people – many of whom have landed in this position through overmuch drink being purchased – it does not enamour us to agree an increase in the availability of alcohol sales to further levels within our local community."
The foodbank, which gave out more than 3,400 emergency supplies to people last year, is based at Cutlog Vennel, next door to the theatre.
Horsecross Arts' venues manager Peter Hood defended his application for a varied permit at a council hearing.
"With this application, we are basically taking into account all of the fantastic changes that have been made to the theatre, and bringing the licence into line with the concert hall," he said.
"In terms of the complaint about over-provision, the amount of bar space and area for drinking is about the same as it was before the renovation. We haven't actually increased provision, although the potential number of people who could use the building has increased thanks to the new studio theatre."
He said market-style events held occasionally at the concert hall could be duplicated at the theatre's new entrance area.
"At the moment, we're not absolutely clear if we are going to use this for a permanent, outside cafe," Mr Hood said. "Our biggest limiting factor at the moment is actually finding enough staff and what happens will be very much dependent on that.
"But to have the ability to serve food and alcohol out there is pertinent to us at the moment."
Rev Archibald did not attend the licensing board hearing.
Perth Theatre opened its doors for the first time in nearly four years on Monday, November 13.
It will hold an Open House event on Saturday, November 18, from noon to 5pm to give visitors the chance to check out the fully restored Edwardian auditorium.