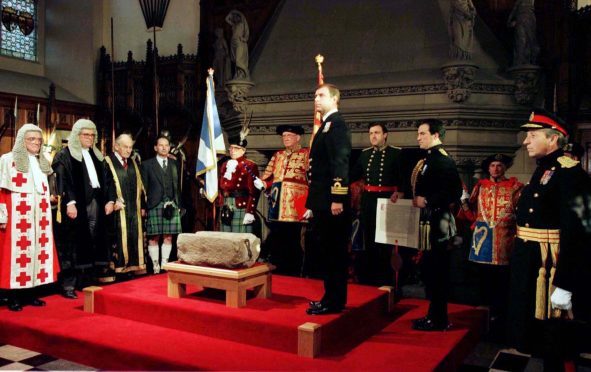 When money is in short supply, funding for the arts and culture is often among the first things to be squeezed.
It is hard to argue for precious cash to be channelled in this direction when so many other – some might say more important – demands are being made for support.
Compare them side by side and it is difficult to argue that something like ballet is more deserving of financial backing than say social housing.
And so it was when plans for cultural activities were lined up alongside the plight of the foodbank scheme in Perth. When the latter is desperate for money to continue its work feeding families and individuals who find themselves in dire straits, it's hard to justify funding the former.
And yet, I believe Perth and Kinross Council needs to find a way to separate the competing calls on its finances as it considers whether to commit a six-figure sum towards a City of Culture-inspired programme of festivities.
The £1.4 million programme – half funded by businesses and trusts – has been scaled down from the original line-up that would have gone ahead if Perth had won the City of Culture title.
But the city could still step into the spotlight with events including a celebration of Perth's medieval vennels and a project commemorating the local significance of the Stone of Destiny – currently at the centre of a campaign to have it moved from Edinburgh Castle to Perth.
There is no doubt £750,000 of local authority money could fix a lot of potholes or pay for a host of other more mundane problems to be sorted.
But let us hope the councillors have the vision to reach for the stars and back the less quantifiable but, many would say, more far-reaching benefits of landmark cultural offerings.
And if they need hard economic reasons to justify this course of action they can always point to the extra 250,000 visitors the programme is expected to pull into the area.
What price putting Perth on the map?