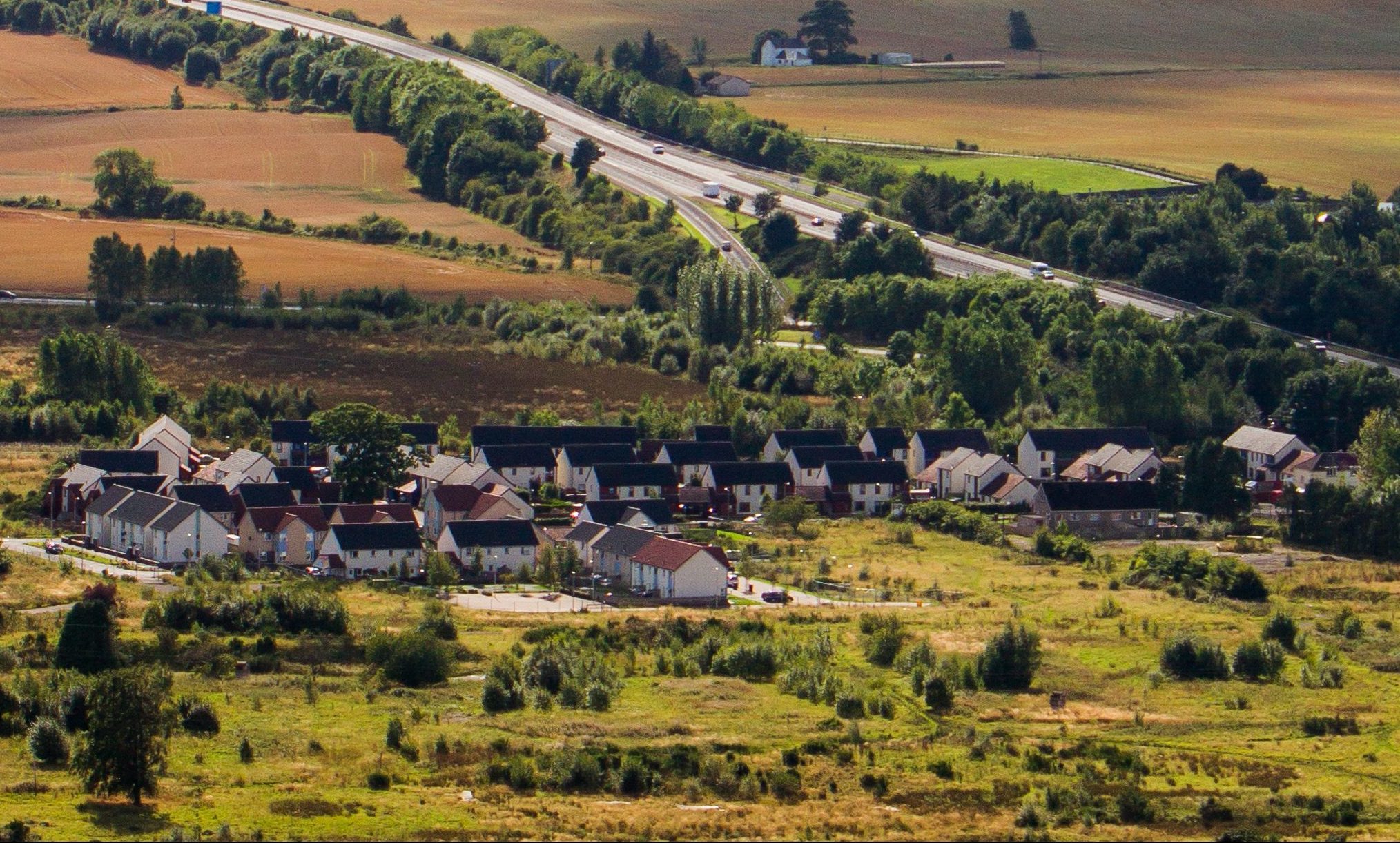 The Scottish Government has seized control of long-standing plans for a new 1,500-home village on the outskirts of Perth.
Councillors were poised to approve the first stage of the Oudenarde development on Wednesday morning.
But the planning application was pulled after a last minute intervention from Holyrood.
The move means that the Scottish Government will get final say on the 159-property development, taking decision-making responsibility away from local councillors.
Transport Scotland had raised concerns that the plan was about to be passed without paperwork in place to demonstrate how the new settlement – at the site of the old Bridge of Earn hospital – will link safely to the M90.
The Oudenarde project is being spearhead by local construction firm GS Brown and was first announced more than 20 years ago.
Chairman Geoff Brown said he received word about the Scottish Government's intentions in an e-mail at 8.30am on Wednesday – less than two hours before the planning meeting.
"We're really unhappy that this has happened so late in the day," he said.
"We have – or had – a contractor in place to be on site by March. Obviously, what's happened may have jeopardised this agreement and we will need to go back to the contractor and work something out."
Mr Brown, who is also chairman of St Johnstone Football Club, added: "We have to make sure that this delay won't impact on jobs.
"In my career, I've never known anything like this to happen before."
The proposal went before councillors in October, but was due to return to this week's planning and development management committee for final approval.
Councillors were to be asked to withdraw a planning condition requested by Transport Scotland, calling for details of the M90/A912 junctions. However, Perth and Kinross Council's legal team ruled this wasn't a valid condition.
Perth City South councillor Willie Wilson said he was outraged by the latest twist in the Oudenarde saga. "This is an absolute disgrace," he said.
"The Scottish Government has known about this application for months and months and will have known it was due to come back to this committee.
"But still they wait until the day before the meeting to ask us to withdraw it."
The Lib Dem councillor – and depute provost – added: "I suggest we write in protest about this. Council officers' time has been wasted preparing this report."
The local authority's interim head of planning Nick Brian said: "We received an e-mail with a letter of direction from the Scottish Government yesterday (Tuesday) evening.
"They have called in the application for determination, which means we are no longer able to determine this as a council."
A Scottish Government spokesman said: "The application for Oudenarde in Bridge of Earn has been called in by ministers due to the proposal's potential impact on trunk road infrastructure and road safety.
"This application will be considered and a decision will be issued by ministers in due course."