A Perthshire wildlife artist has revealed his shock after finding out his painting of stags on a local mountainside was worn by pop icon Justin Timberlake at the Super Bowl.
Martin Ridley's landscape painting of red deer stags was used on the custom shirt created by designer Stella McCartney.
It is estimated that Timberlake's performance was watched by more than 100 million people around the world.
The 50-year-old artist from Comrie painted the stags on the slopes of Ben Halton, looking towards Ben Vorlich.
He said McCartney had asked about his painting but he was "in the dark" about what it would be used for.
Mr Ridley said: "They approached me a while back and we spent a little bit of time looking through my images but I didn't really know the bigger picture of what was unfolding.
"I suspected it might have been something quite big because I had a confidentiality agreement but I was essentially in the dark.
"I thought they were launching a new line or something."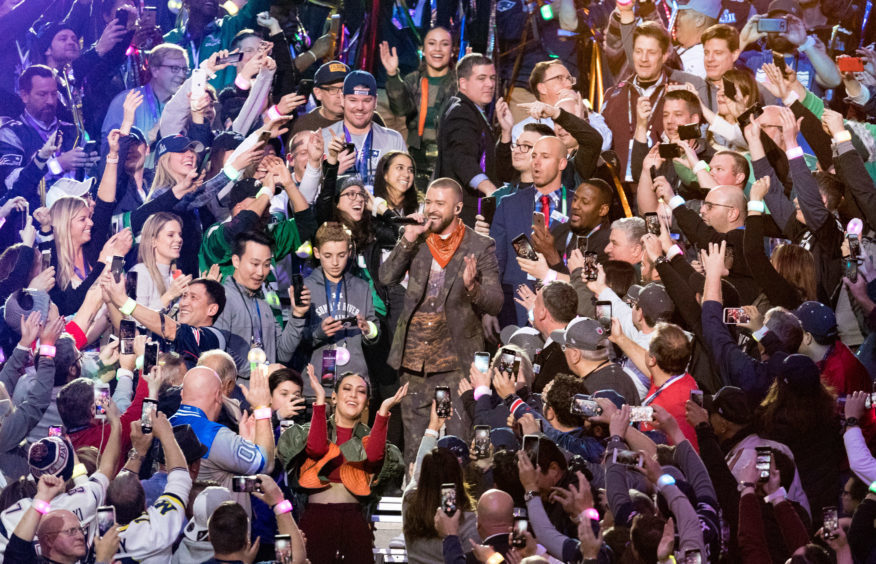 He told BBC Radio Scotland he was unaware "Filthy" singer Timberlake — who has sold more than 32 million albums — would wear his stag image.
And he revealed he was not one of the millions who tuned in to watch the Super Bowl.
He said: "I was in the dark about that. It was a bit surreal really — when the news broke I'd just been out on a misty, snowy mountaintop in the bleakest weather for about six hours.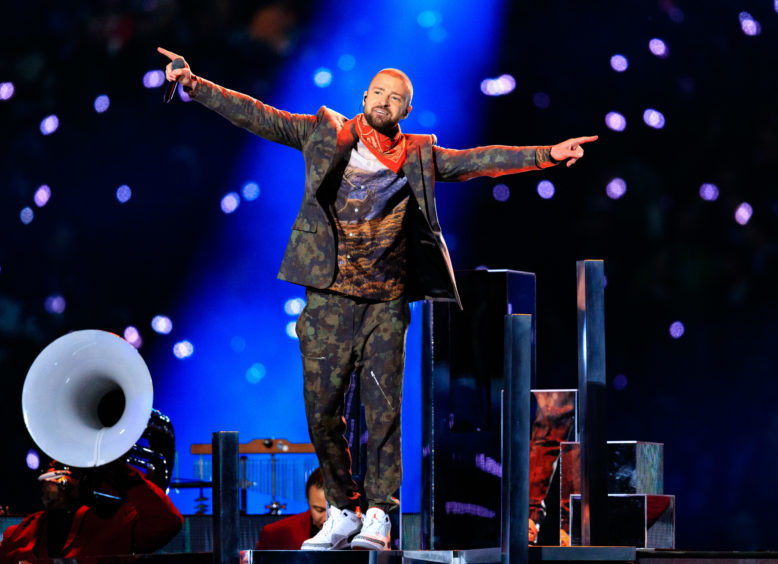 "I came back to the house and flicked on the PC and my inbox just filled in. I live in a little rural cottage in a small village and my passion is the outdoors and the wildlife and things."
The custom shirt design is thought to have been chosen to fit Timberlake's fifth studio album Man of the Woods, which was released before his Super Bowl LII halftime show at the Bank Stadium in Minneapolis, Minnesota.
Man of the Woods is named after Timberlake's son Silas, whose name means "from the forest." The Super Bowl was won by Philadelphia Eagles after they defeated New England Patriots 41-33.