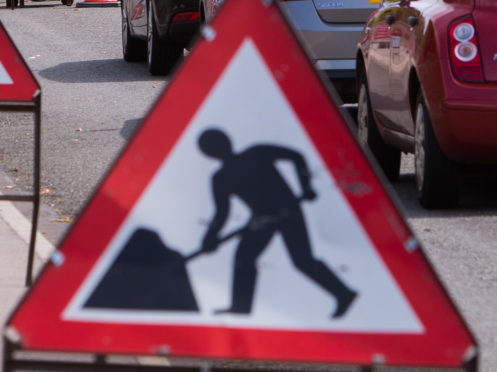 Motorists who have endured lengthy delays on Auchterarder's High Street have received some welcome news – a major upgrade of the town's electricity network is to be completed more than a month ahead of schedule.
Businesses will also celebrate the news as the rolling programme of roadworks along the High Street robbed the town of in-demand parking spaces.
"I'm pleased to confirm the £375,000 investment to upgrade and strengthen the electricity network serving Auchterarder High Street is nearing completion, with all electricity works now complete," confirmed a spokesperson from Scottish and Southern Electricity Networks (SSEN).
"Our teams are now carrying out reinstatement works to restore the High Street back to its natural state and we expect this work to be completed within the next fortnight.
"This means the work will complete around five weeks ahead of schedule, initially aimed for March of this year.
"We would like to thank the local community for their patience as we worked to upgrade and strengthen the electricity network serving Auchterarder High Street."
The roadworks, combined with heavy peak flow traffic led to tortuous journeys for locals.
One mother, Clair Jenkins, said it took 50 minutes one morning to drive from the top of the High Street to the school to drop her children off, only to find nowhere to park when she got there.
"I just feel that some action needs taken on this situation," she said.
SSEN apologised for delays adding: "As a responsible network operator, we've been engaging closely with residents and business owners over the last few months to ensure any concerns have been addressed promptly and efficiently.
"We're extremely grateful to the community for bearing with us as we work to provide a safe and secure supply of electricity to our customers in the area.
"We're proud to have worked together to deliver the project ahead of schedule and we hope our investment will greatly improve the reliability of this circuit in the future."