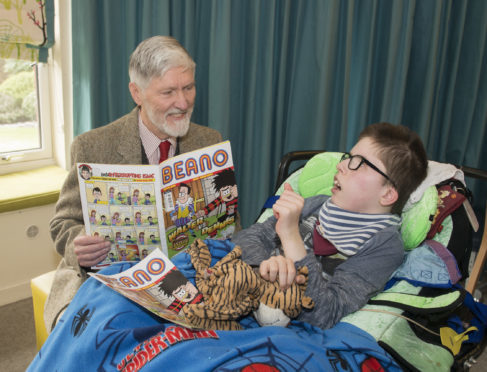 A renowned Perthshire poet has paid tribute to his late wife by setting up six Beano comic subscriptions for terminally ill children.
Robin Bell, of Auchterarder – a winner of the Sony Radio Academy Award for Best British Documentary who used to teach at the John Jay College of Criminal Justice in New York City – was inspired to help the Children's Hospices Across Scotland (CHAS) at Rachel House, Kinross, and Balloch House, Loch Lomond.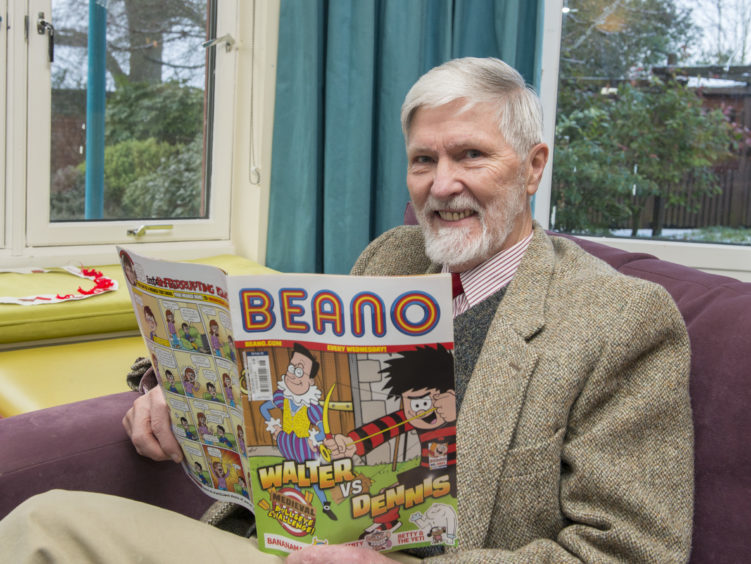 Robin, 73, runs the Robin & Eirwen Bell Trust which he set up after his late wife Eirwen Bengough Bell died from ovarian cancer in 2014 aged just 55.
She was a paediatrician who cared for many children with severe conditions across the Forth Valley and central Scotland.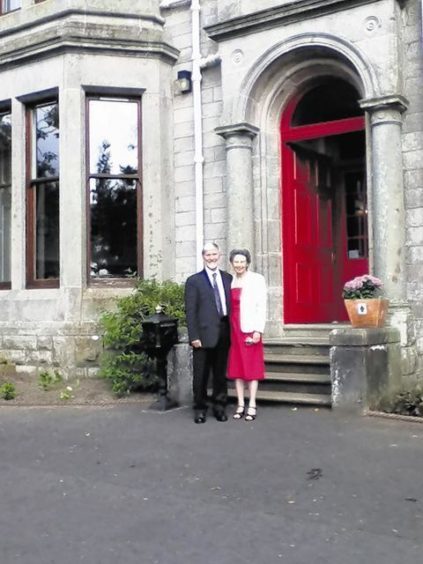 She was the doctor who had community care of the survivors of the Dunblane Primary School shootings in 1996, and the trust was set up in her memory.
Last year, Robin's grandchildren Alex, 10, and Charlotte, 8, were given a tour of the Beano comic offices at the headquarters of DCT Media in Dundee after they visited with their mum Margaret from France.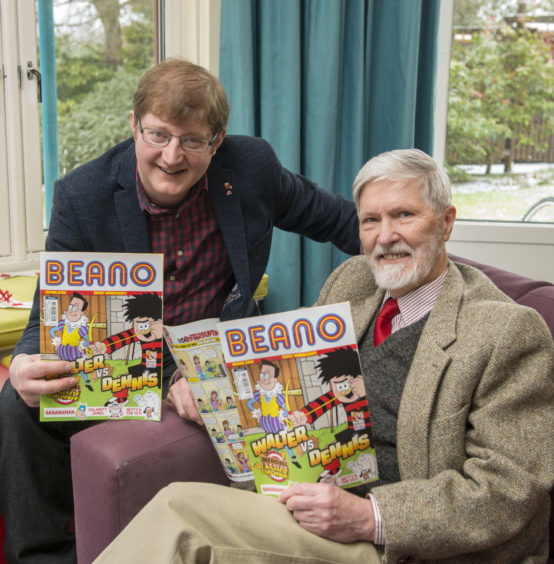 Robin said: "They had such a wonderful time and the Beano staff were so fantastic in taking the time to speak with them.
"I thought what can I do to give something back?
"Because my wife Eirwen was a paediatrician, I thought wouldn't it be nice if we could bring cheer to children in their last stages of life.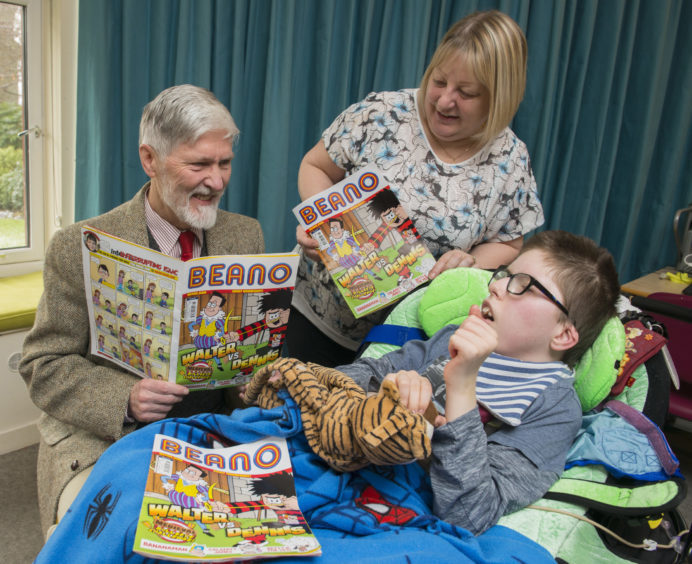 "As a result I've set up three annual subscriptions for each of Rachel House and Balloch.
"DCT Media were so easy to work with and I'm so glad it's now come to fruition."
Victoria Buchanan, Trust Fundraising Manager from CHAS said: "We were delighted to accept Robin's kind gift of Beano subscriptions for our two hospices, Rachel House in Kinross and Robin House in Balloch.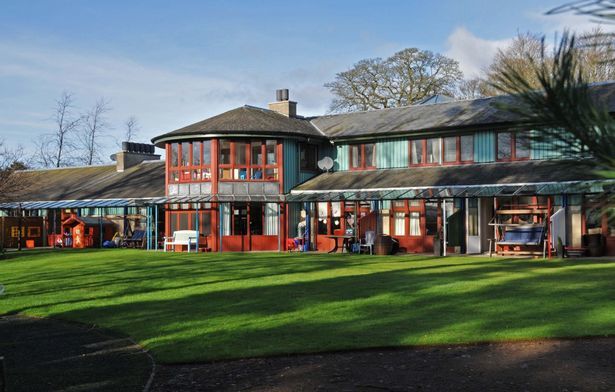 "Here at CHAS, we offer a full family support service for babies, children and young people with life-shortening conditions across the whole of Scotland.
"We love to have fun and create happy memories with the children and families we care for, and what better way to do this than see what mischief Dennis the Menace and his pals have been up to? Many thanks to Robin for his support. "