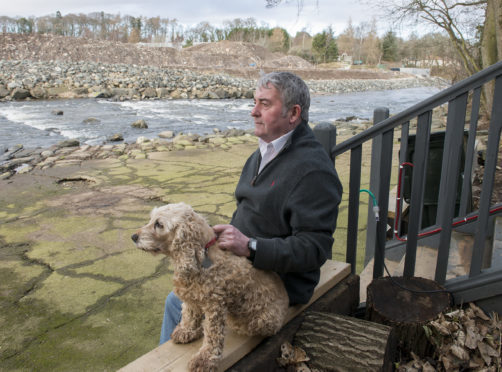 A prominent Perth businessman has vowed to fight a council order to rip up what he terms "safety measures" on a local riverbank.
Mike Paton bought the stretch of land next to the River Almond for a "considerable sum" after it became a haven for anti-social behaviour, including apparent drug use.
On the advice of the sellers Greenbelt Energy Ltd he fenced the land off and created a waterside haven for locals, who were all given a code to the gate.
The 68-year-old, who lives in Huntingtowerfield, also installed a new stairway to replace the existing crumbling stone steps. A right of way running between the disputed site and Mr Paton's home has been maintained.
However after submitting a retrospective planning application to Perth and Kinross Council he was shocked to be told to rip it all out again.
Mr Paton, who is a director at bodywork firm Elder and Paton, said he would fight the ruling as far as Scottish Government level if needed.
He said: "People have said 'you'd think he owns the ground the way he's carrying on', but I do own the ground — I bought it.
"The reason I bought it was because there was people going down there on Saturday evenings and on Sunday morning there would be needles, fouling and rubbish – it was disgusting.
"Greenbelt said to fence it, which I did not knowing I would need planning permission. There is a code on the gate but all my neighbours have the code and use it.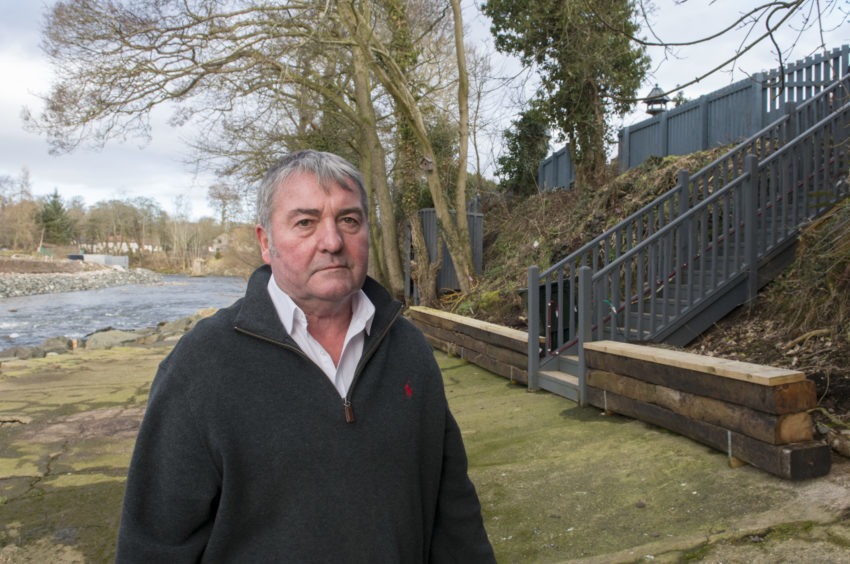 "There was steps there before and I thought I was just putting back in place what was there.
"It's safe, where it wasn't before, and I'm not stopping anyone going down there – the gate just means I can shut it on a Saturday night. I've never said no to anybody who asked to go down.
"It's a smashing facility; we've held charity barbecues down there. I never called it a garden; the planning department called it a garden.
"I will be appealing the refusal. I'll fight it all the way (to the Scottish Government) if I have to."
Mr Paton's alterations have been supported by several neighbours, including Sheila and Bruce Miller.
Sheila said: "I haven't been down there since the big flood in 2011 — I couldn't get down.  We are 100% behind Mike — the complaints are without merit.
"It was pleasant before but it wasn't safe."