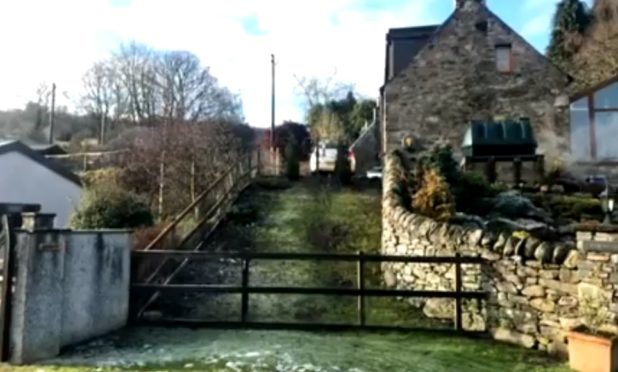 A homeowner in a tiny Perthshire hamlet could be forced to remove a fence he installed at the bottom of his garden, after complaints it had split the community in two.
William Torrance was told the new barrier blocked off a well-trodden path used by residents and dog-walkers in Balnaguard, near Pitlochry.
Now he has been refused retro planning consent for the fence, meaning it will have to come down.
Six locals complained about the development, which they say blocked off a path which had been used by walkers since the 1890s.
Addressing the council's planning and development management committee, objector Barbara Somerville said: "What is being requested by the village is that a narrow wedge is left, so that this pedestrian route can continue to be used as it has been for more than a century."
She said: "The removal of this pathway takes away the only pedestrian route from the east to the west of the village."
Mrs Somerville claimed that Mr Torrance knew the land was a public access path when he bought it.
"The village is not asking for the applicant to give something to the community, but rather not take it away," she said.
"We're happy for his parking space to be developed, but not to the expense of altering the layout of the village forever."
Mr Torrence, who did not attend the planning hearing, could not be reached for comment and his agents did not respond to requests for a statement.
In her report to councillors, interim development quality manager Anne Condliffe said Mr Torrance was asked about leaving room for a path.
"He stated that this is not in his interest as he would be responsible for the maintenance of the pathway and would effectively be giving up some of his privately owned land for public gain," she said.
The case also divided the council committee.
Lib Dem councillor Willie Wilson called for planning consent to be refused.
"This will give the applicant the opportunity to come up with a compromise solution," he said.
But SNP councillor Tom Gray called for the fence to remain.
"I can't see that this is restricting access," he explained.
"It's just stopping people from walking through someone's private property. As far as I can see, this is legitimate."
Councillors voted six to four against the development.