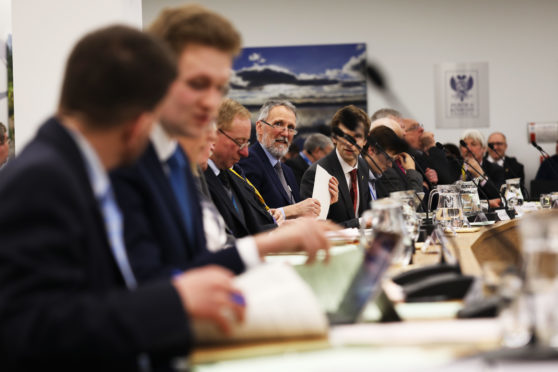 Teachers have won a reprieve in Perth and Kinross Council's "most
challenging" budget.
Number crunchers had recommended axing about 50 teaching jobs as part of £40 million of cutbacks.
It was just one of several highly controversial options in this year's financial plan for the next three years.
But councillors unanimously agreed to avoid making large-scale cuts to teacher jobs.
They further opted to safeguard threatened recycling centres and lollipop patrols.
More than £600,000 of cuts to the winter maintenance were also rejected.
However, the council will go ahead with an increase in car parking fees by 10% in the next year and a further 10% from 2020. Council tax will rise by 3%.
Depute leader Murray Lyle said: "While this rise will only cost residents living in Band D properties 67p per week, it will bring in around £2.4 million a year. To put this amount in perspective, it covers the annual salaries of around 60 teachers."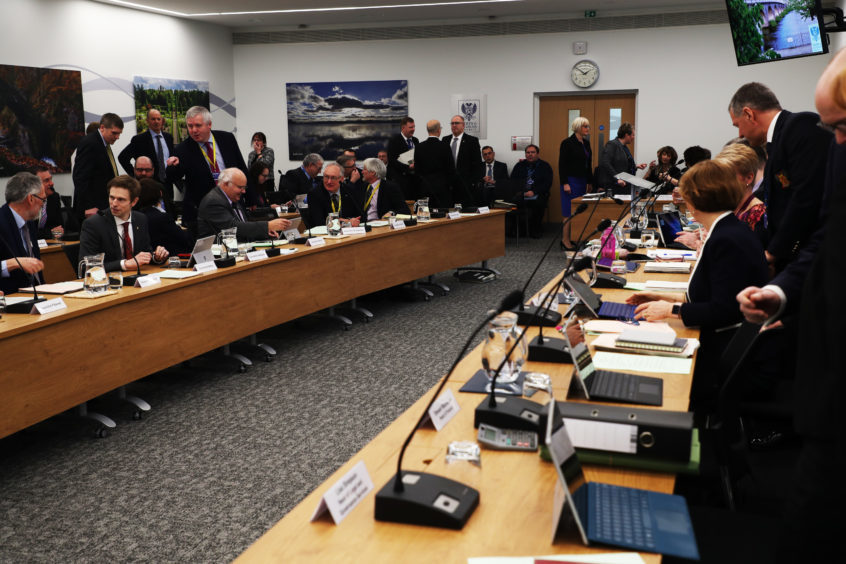 The already controversial so-called brown lidded bin tax is being increased from £25 a year to £35.
The cost of instrumental music lessons will also increase by 60% over the next three years, making a saving of nearly £500,000.
And more than £500,000 will be shaved off the budget for secondary school teachers over the next three years to maintain class sizes of 20 in S1 and S2 English and maths.
However, £105,000 will be spent over three years to promote music tuition services to families in deprived areas.
There will also be £470,000 of cuts to public transport. It follows a review of bus runs in rural areas which found "enormous" subsidies on some routes.
School dinner costs will go up by 5p this year and again in 2020-21, while under-performing breakfast clubs could be closed. There will also be a review of Kids Clubs.
Public toilets in Dunkeld, Pitlochry and Blairgowrie will open all year round, but the remaining four will shut from September to April. The cost of spending a penny will go up to 50p.
About £50,000 will go on new tourist routes in Perth and Kinross.
These will link up with the anticipated Snow Road project, which will start in Blairgowrie and continue into the Highlands.
A review of the 20mph policy – which will make it easier to create go-slow zones in towns and villages across the area – will cost £600,000.
The Perth and Kinross Foodbank, which recently scored a £10,000 lifeline after fears it could close, will get £60,000 over the next three years.
---
SNP bid for PH20 leisure pool money is rejected
An alternative budget plan put forward by the SNP called for an extra £25,000 to progress work on the PH20 swimming pool project.
The money would have gone toward drawing up a series of options for the long-awaited £25 million scheme.
However, the SNP proposal, which included £300,000 of road safety measures, was defeated in a 24-15 vote.
The party's local group leader Dave Doogan said: "A new leisure centre in Perth is an essential component of Perth and Kinross' offer over the next 30 years or more and we need to get this under way."
Mr Doogan also proposed the creation of a dedicated income generation officer. The role would look at ways the council could make money through advertising, energy and other schemes.
He also suggested a trial residential parking permit scheme in Gannochy.
"The SNP will stand up for embattled residents who face indiscriminate parking by commuters and the chaos which can go along with this," Mr Doogan said.
Depute leader Murray Lyle said the PH20 funding proposal was "a bit cynical" because the local SNP members had been "sitting on the project for years".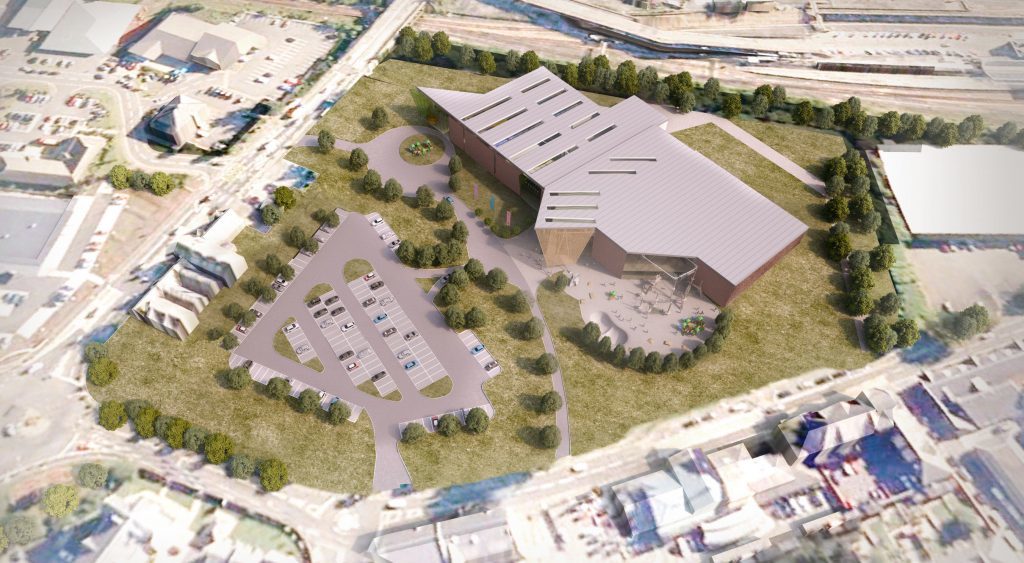 Mr Lyle said Thursday's budget — the first from a Conservative-led administration in two decades — was tinged with sadness.
It is just a week since the funeral of council leader Ian Campbell, who died following a brief cancer battle after just 10 months at the helm.
Mr Lyle said: "I would like to commend the work of my friend Ian in steering this administration through the budget process right up until his untimely death just over two weeks ago.
"His influence on this budget is evident and many of his ideas form the basis of our proposals today."
The Tory-led administration's plan included ploughing an extra £250,00 into enhancing the region's reputation for world class sporting and cultural events such as the Solheim Cup and the Riverside Light Nights.
Lib Dem councillor Pete Barrett welcomed funding for Perth and Kinross Foodbank.
"Fairness and supporting vulnerable people were at the heart of this decision," he said.
Labour councillor Alasdair Bailey added: "I commend the inclusion of items that will help those who are struggling to make ends meet to get back on track.
"The Citizen's Advice Bureau — which would benefit from more than £100,000 over three years — performs a vital role in assisting people in working with our sometimes labyrinthine welfare and benefits system," he said.
---
Comment: Tough lessons in balancing the books
Perth and Kinross Council has always managed to avoid imposing swingeing job losses to balance its books.
But with hushed warnings about this budget being the most difficult since the council formed in 1996, it looked like that policy could finally have to end.
And when details of officers' recommendations were released last Friday, it made for grim reading.
The 158-page document included proposals to axe secondary and primary school teachers, as well as lollipop patrols, street cleaners and recycling centres, among others.
To be able to avoid all those cuts has been something of a coup for the council, and will come as a massive relief to many.
But savings still have to be made and locals are going to be hit with a rise in school meal costs, parking charges and music lessons.
Not to mention, an increase in the unpopular "brown bin tax" before it even gets started.
These issues might not be as headline-grabbing as teachers being sacked, but they will still impact on families across the region.