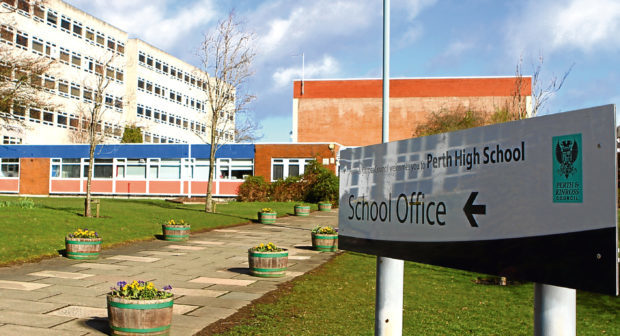 A teacher at a Perth secondary school has been suspended following claims she was drunk while teaching pupils.
Perth High School sources have claimed the woman was drinking alcohol that had been concealed in a hot water bottle, and stated she was so drunk that she did not notice two children leaving the classroom to fetch senior management.
It's been alleged the female teacher was visibly drunk in the school classroom and became "obnoxious" to the pupils.
It is believed the two pupils who left the classroom notified senior staff at Perth High School about her behaviour, with an official visiting the room to watch the teacher before removing her from the room.
The school sources have claimed the teacher was so intoxicated she did not notice the children had left the classroom, nor was she aware of them returning with senior staff.
According to the Daily Record, the teacher was suspended from her duties in the week beginning February 5 due to misconduct.
Perth High School is run by Perth and Kinross Council who have said they couldn't "confirm" or  "deny" the allegations made against the female teacher. However, a council spokesperson said if any allegations of inappropriate behaviour are made, they look into them.
"We do not comment on individual members of staff," he said.
A spokesperson for the General Teaching Council for Scotland said they could not comment on the matter.
The latest allegations follow on from several unsavoury incidents at Perth High School.  In September last year, two children at the school had to be taken to hospital following altercations with fellow pupils.
Police had also carried out investigations into stabbing threats and confiscated a weapon around the same time.
The school also had to deal with a deliberately started fire that caused an estimated £20,000 worth of damage to its gym hall.
"We can neither confirm nor deny any of the statements being made. If any allegations of inappropriate behaviour by staff were raised with us, we would investigate them fully."