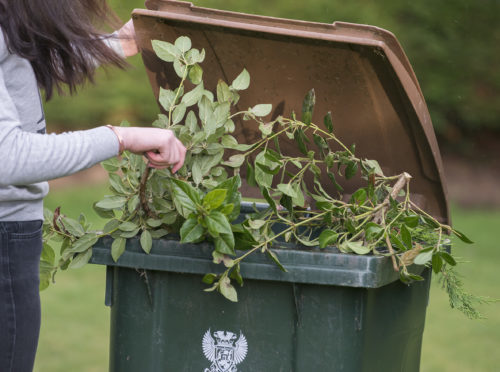 Benjamin Franklin's lament that "nothing can be said to be certain, except death and taxes" holds as good today as it did in the 18th century.
Everywhere you turn there seems to be a tax, but while some are accepted with little more than a whimper, others enrage the public so much that they take on a life of their own like the infamous poll tax.
The brown-lidded bin tax must have appeared innocuous enough when it was suggested in the corridors of Perth and Kinross Council.
A "modest" £25 annual charge would be introduced for bins of garden waste to be collected, raising in the process a handy £1.2 million for the council to spend.
Just the sum that is spent on winter maintenance in Perth and Kinross each year, surely there would be little objection to helping balance the books and help protect vital services?
This proved to be a major under-estimation of the average man in the street's feelings, and he has reacted with revolutionary fervour.
Dubbed a "stealth tax" by the vociferous objectors, the charge has whipped up a storm of protest over the "injustice" of paying for a service previously covered by council tax.
More than 1,200 people have signed a petition voicing their opposition to the charge, with claims that it will lead to fly tipping.
Some mutterings even go as far as saying that they will refuse to pay.
While civil disobedience – if it attracts enough popular backing – is a powerful tool to undermine unpopular legislation, it won't be much of a threat in this particular instance as the council simply won't empty the bins of non-payers.
Looks like in this instance, unpopular or not, the tax will just have to be accepted – and by the way, councillors have already agreed the charge will rise to £30 next year and £35 the year after that.