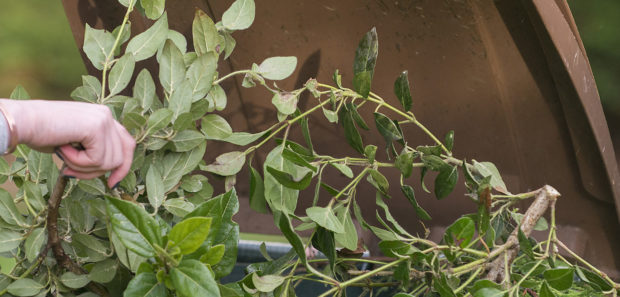 Council bosses are refusing to give a bin tax discount to disgruntled residents in a Perth housing scheme.
People in North Muirton say they deserve a concession because they are forced to mow local authority-owned land outside their homes after the council stopped a fortnightly grass-cutting service.
Residents feel the controversial new £25 charge for garden waste kerbside collections means they will have to pay to dispose of the council's own cuttings.
The move, which comes into effect next month, has attracted widespread opposition. However, more than 13,000 people have already paid for the scheme.
Residents at North Muriton raised their concerns at a meeting with council officers. They were told they won't get a discount, but neighbours were allowed to share a bin to save money. They have also been asked to consider home-composting, or leaving the cut grass on the ground.
Campaigners fear the new charge will lead to more fly tipping.
A local authority spokeswoman said the £25 charge was agreed at last month's budget talks. Councillors have further agreed to increase the cost to £35 over the next three years.
"No budget provision was allocated to allow any discounts or concessions to be applied for this charge," the spokeswoman said.
"The maintenance of open space at the front of the properties in North Muirton falls to the owner or resident of the property. Any resident wishing to dispose of garden waste generated in the brown bin will be required to purchase a Chargeable Garden Waste Collection Service permit."
She continued: "Residents can opt to share a brown bin with neighbouring properties and split the cost. This would be a private arrangement as to who will apply and make payment for the service."
Locals were also told that grass could be cut and left on the verge.
"This will break down and fertilise the growing grass underneath," the spokeswoman said.
"This is in keeping with the council's maintenance standard as we do not cut, lift and dispose of the grass."
A public meeting to look at alternate arrangements was cancelled because of the weather.
SNP MP Pete Wishart, who has called for the council to rethink the charge, said: "I have to say that I find the current stance on this pretty baffling.
"If residents are responsible for the maintenance of open spaces, then it is surely reasonable to expect that some help may be put in place to help dispose of the waste generated."
He said: "I am worried that Perth and Kinross Council's continued refusal to consider any exemptions or discounts will mean that people will resort to fly tipping or burning garden waste.
"The local authority have, until now, had an exemplary record in encouraging recycling and I would really hate to see this take a backward step."