A Perthshire village's history at the heart of an ancient royal kingdom is  being celebrated with the first newly-designed Pictish stone to be carved in the landscape in 1,000 years.
Sculpted by David McGovern of Monikie Rock Art and standing in the centre of Forteviot, the stone recognises the area's important role in the birth of medieval Scotland.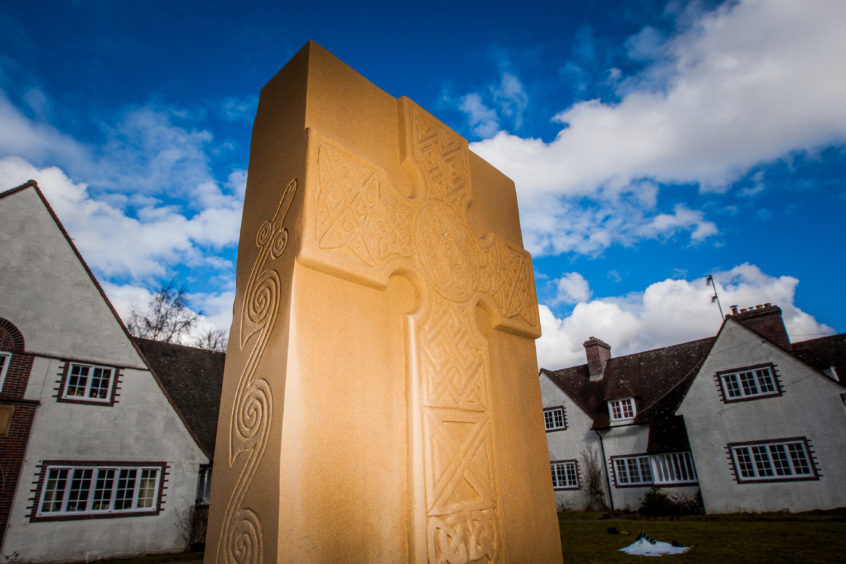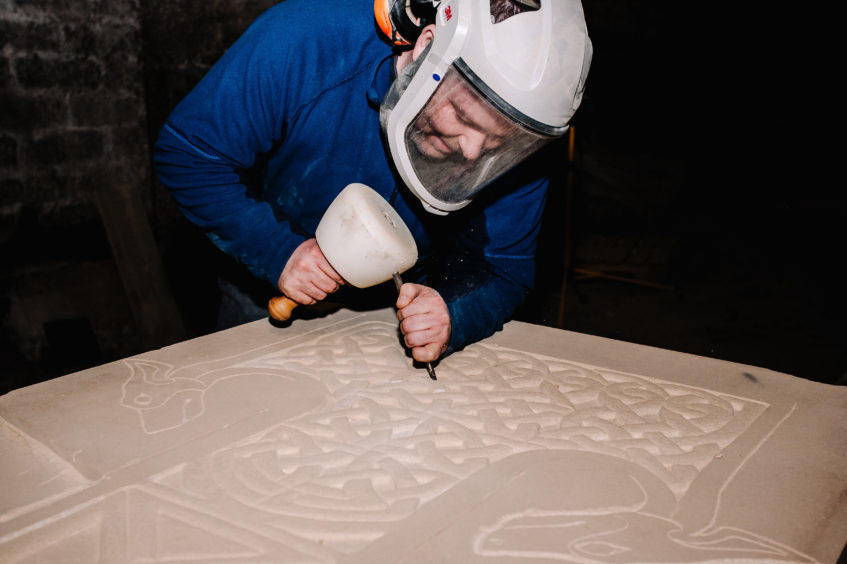 Excavations by the SERF Project (Glasgow University) have highlighted the village as a major Pictish royal centre from the mid-9th Century after it first became important as a regional ceremonial centre from the 8th Century.
At its peak, Forteviot was the seat of Cinaed mac Ailpin (Kenneth, son of Alpin) whose descendants ruled Scotland until the 11th Century.
Southern Pictland – today's Angus, Fife and Perthshire – was the core of the Pictish kingdom, which was to become the medieval kingdom of the Scots.
The Picts are well known for their artwork on large monumental sculptures, many of which, such as the Dupplin or Invermay Cross, are interpreted as commemorative territorial markers for the royal centre at Forteviot, marking the boundaries and main approaches to the palace.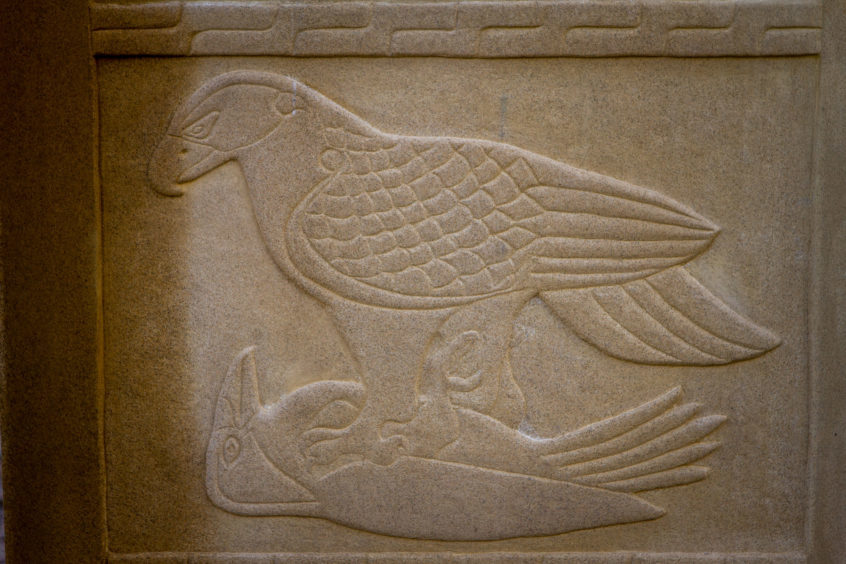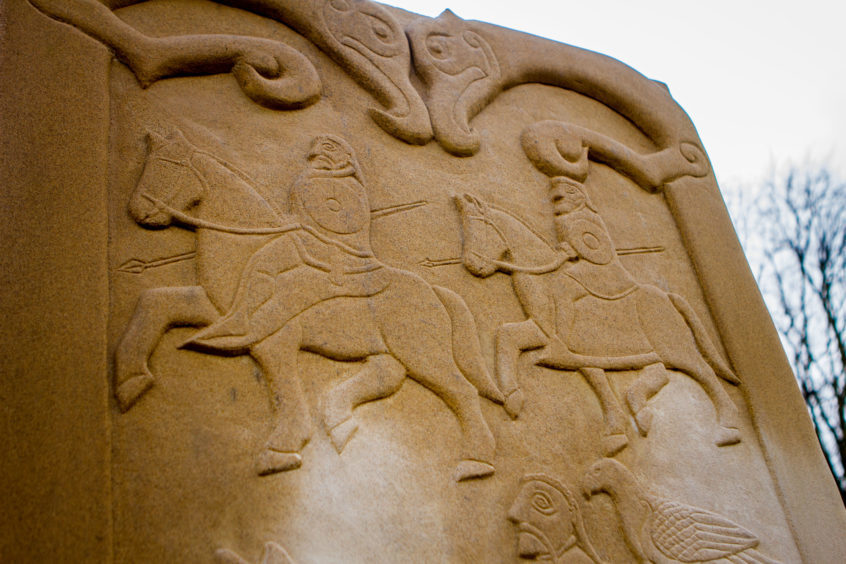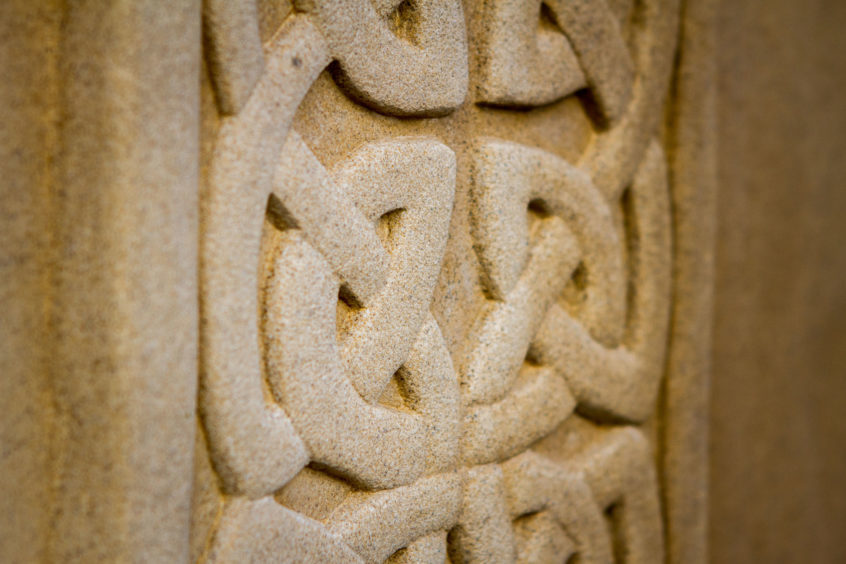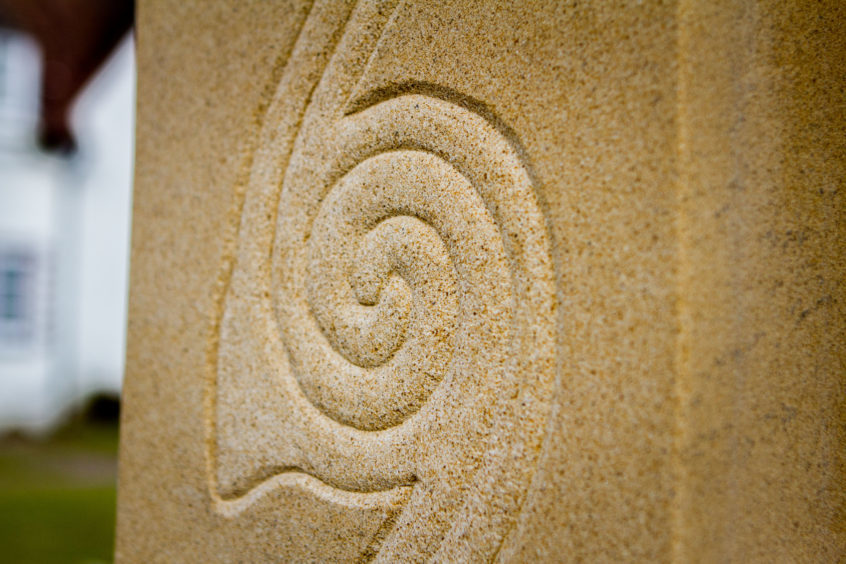 Behind the new stone, which will be officially dedicated on March 17 at noon, is the Tay Landscape Partnership which is a Heritage Lottery Funded scheme led by Perth and Kinross Heritage Trust.
PK Heritage Trust director David Strachan explained: "Much of the our Tay project has been about engaging people in activities relating to the heritage of the area, which has been fantastic, but this new stone, and conserved original fragments within the parish church, are a permanent marker indicating the importance of the site."
Pictish stone carver Mr McGovern took his inspiration from the local sculpture of the area and motifs from Iona.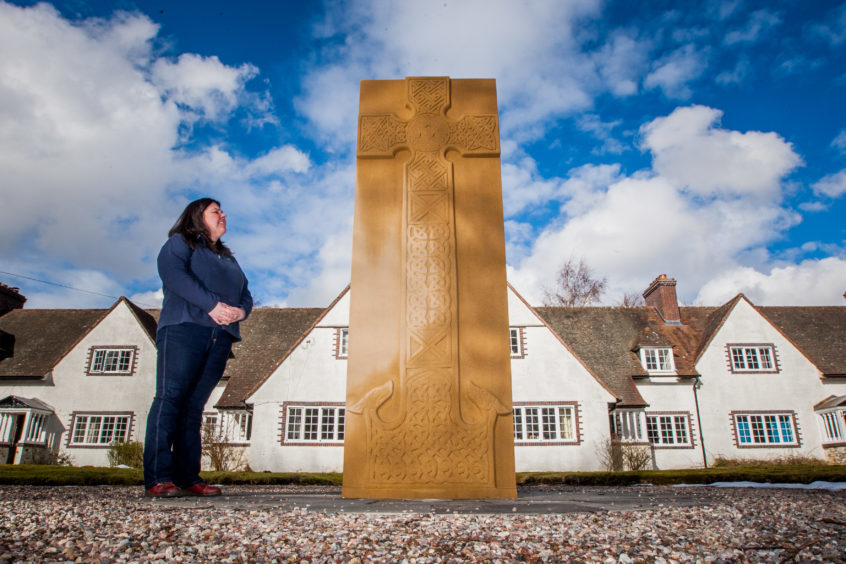 More than 30 local residents took part in stonecarving workshops and around 100 hours of training were also provided for an apprentice working on the stone.
Sophie Nicol, historic environment officer for the TayLP, said: "The community at Forteviot have embraced and taken ownership of their new stone, which marks an important part in the history of Forteviot.
"I am looking forward to the official opening of the cross and its dedication and hope it will be enjoyed by local people and visitors for hundreds of years."