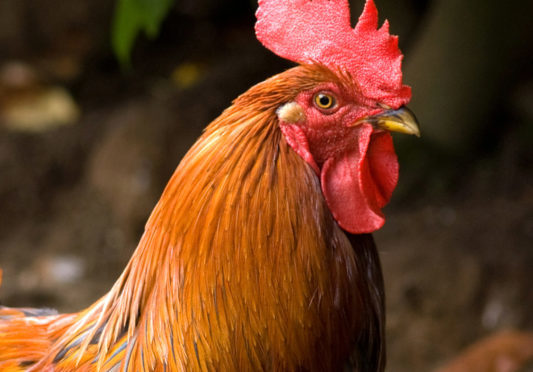 A reclusive nudist has slammed plans for a major housing development on his doorstep — because he says it will prevent him from wandering around naked in his garden.
He also claimed his beloved cockerel could be at risk if pet cats move into the new neighbourhood.
The man, who says he likes to garden naked "or in a frock", is one of a dozen people trying to block proposals for 42 homes on the edge of Abernethy, Perthshire.
Objectors claim the development, off Newburgh Road, will kill their privacy, cause light pollution and increase congestion.
In a letter to Perth and Kinross Council, the resident notes: "I wish to object to the proposed development, which will bring about a loss of privacy for me. I often wander around naked in the garden.
"I don't cope well with people and moved here because I needed to be away from others."
In his letter, posted on the council's online planning portal, he states: "I play music in the garden, which does not affect anyone else… if this goes ahead that will no longer be the case."
Regarding his pet cockerel, he wrote: "He does what he is meant to do.
"I do not want people complaining that they have a nice new house and are woken by our cockerel.
"If we have neighbours with cats, I fear for the…safety of our wild bird."
The resident, who declined to be named, said: "Periodically, I will pootle around either dressed in something loose and flowing, channelling Fanny Craddock or some Edwardian lady, or with no clothes on at all. It's not a big deal.
"I moved here because it is quiet and relaxing and for the most part it is, hence my ability to wander around in very little or no clothing."
Last year, an Angus naturist won his right to sunbathe naked after he complaint to councillors about a new school being built close to his back yard.
Councillors agreed to have a window at the new Muirfield Primary frosted over to protect his privacy.
The Abernethy planning application is also up against opposition from local potato processor Branston.
A spokesman said: "Branston has operated from the Abernethy site for a number of years and… have acquired land to ensure that the business can grow.
"The housing proposals, as submitted, do not give them the confidence that they can realise their aspirations for the site."