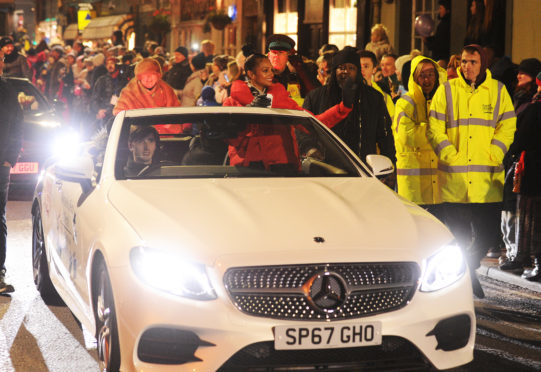 Perth received the economic boost of a record breaking £1.8 million through the city's Christmas event, it has emerged.
Last year's festive programme included the Christmas Lights switch-on featuring Alesha Dixon, Boyzlife, East 17 and Mud, resulting in an estimated 80,000 people descending on Perth.
The figures are detailed in a report drawn up by Barbara Renton, Perth and Kinross Council's executive director. She states the total economic impact generated by pre-Christmas events, which included the Christmas Lights switch-on, Christmas Feast, St Andrew's Day celebrations and a Santa Run, came to £1,753,996 – a record amount for the city.
The equivalent figure for 2016 was £1.62 million.
The report also highlights the popularity of the Riverside Light Nights which attracted a total of 53,518 visits over its 19 nights.
A survey taken at the two Burns Night-themed evenings which opened the Light Nights programme found 90% of people rated their experience of the events as either "very good" or "good." And the survey also found that 49% of respondents stated the event was the only or the main reason for their visit to Perth.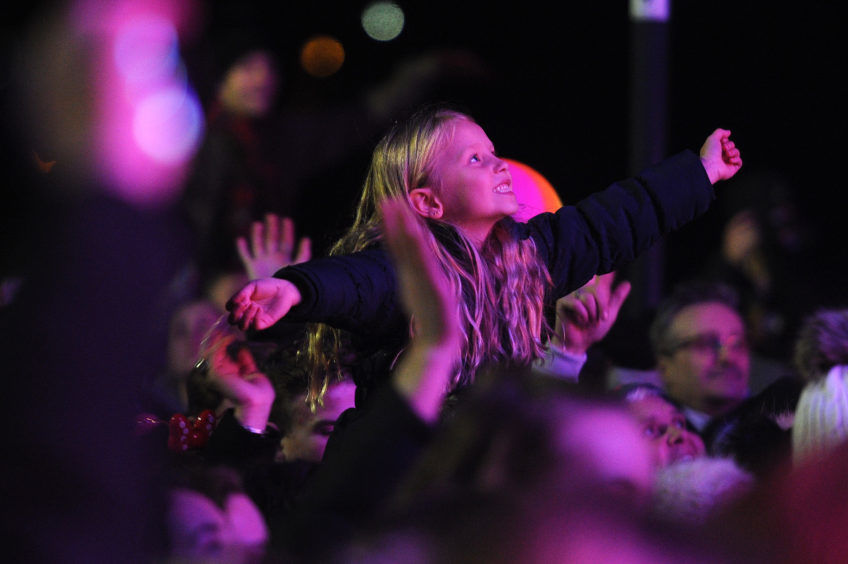 Ms Renton's report also disclosed the local authority spent £393,500 on the whole of the Perth Winter Festival. Of this sum, £217,203 was spent on the Christmas Lights event for Perth. This included £112,204 on entertainment.
The council chief's report also highlights 100% of businesses in Perth city centre stated the 'Free after 2' parking initiative – rolled out during the Winter Festival – encouraged people to stay longer in the city. This scheme involved free parking for motorists in all council-run car parks on Saturdays during the festive season.
Ms Renton claims the Winter Festival, and the Christmas Lights in particular, highlight the "ambition" of the council by programming an "extensive" array of events and entertainments that contribute to Perth's cultural life and profile.  However, she does stress the popular event "can't grow much further."
"It is important to note that the city centre is effectively now at capacity in terms of visitor numbers at the peak of the event," her report says.
It continues: "Since it was established in 2013, the Winter Festival has evolved from a one-day Christmas Lights event to an extensive programme which now extends from Hallowe'en to the new Perth Riverside Light Nights event."
The report will be discussed at a meeting of Perth and Kinross Council's environment and infrastructure committee on Wednesday.