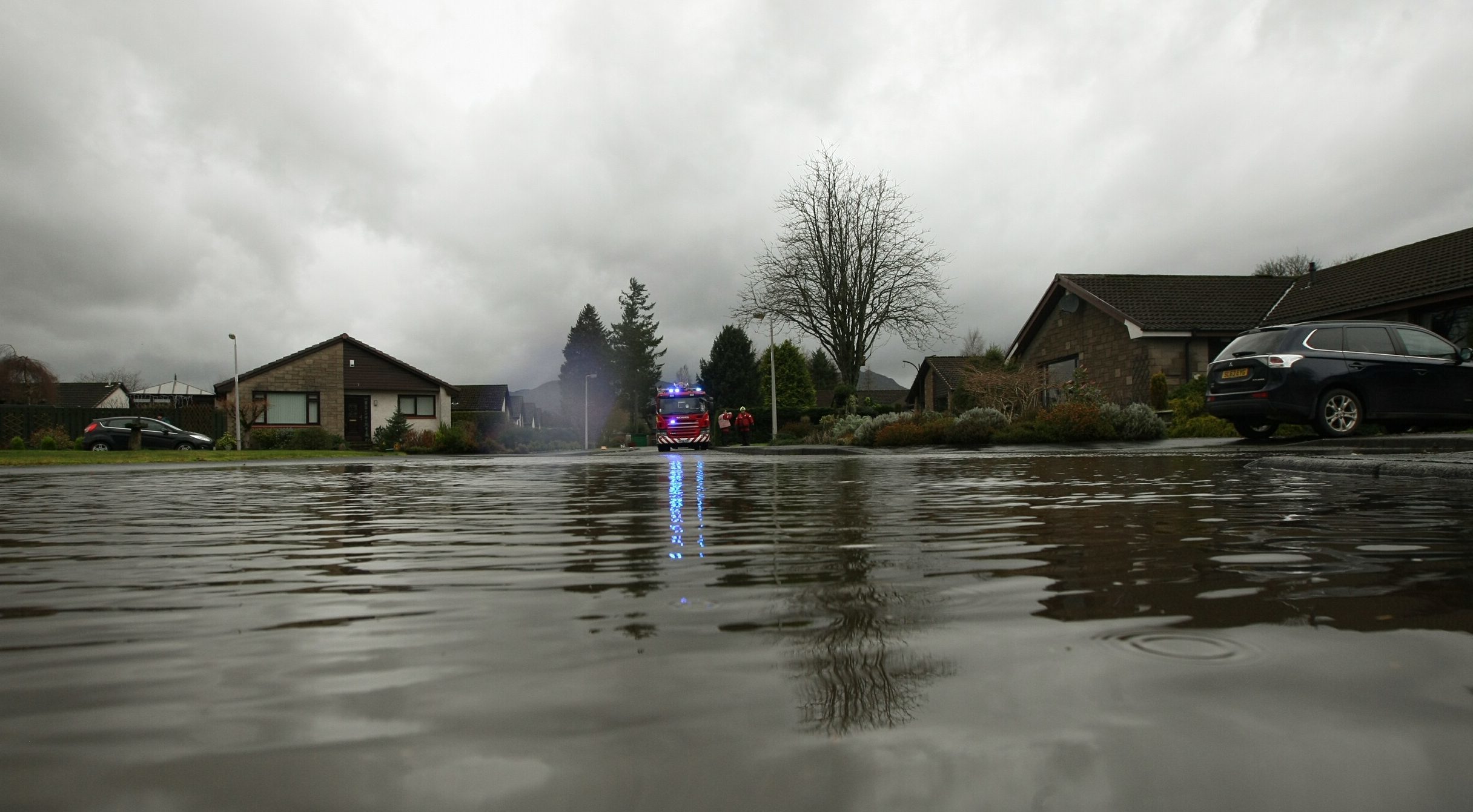 A devastating flood which forced more than 150 Perthshire villagers to flee their homes has inspired a new film.
The short feature, Against the Flow, explores the human impact of the massive deluge which left much of Comrie underwater in 2012.
Since the incident — and following another flood three years later — Perth and Kinross Council announced a £24 million defences plan for the village.
Artist Helen McCrorie, who stays in Comrie, was commissioned to work on a film about the flood for this year's Platform Festival of contemporary arts.
It will premiere at Perth Playhouse on Saturday, March 24 from 5pm. The Earnsong Choir from Comrie will perform songs about rivers and memories during the evening.
The choir will be led by renowned singers and musicians, including folk pioneer Christine Kydd and Georgian song tutor Irene Reilly. Dr Sarah Neely, a senior media professor at Stirling University, will be guest speaker.
After the premiere, the film will play at selected times during the festival in Comrie library.
Helen interviewed locals who lost precious family photographs and other belongings in the flood.
She said the film wasn't designed as a record of the event, but instead a way of exploring how memories are preserved.
"The Comrie floods of 2012 had a profound effect on the whole community, with some families losing irreplaceable archives," she said.
"I wanted to explore the vulnerability of these archives in the digital age, weighing up the challenges of both digital archives and hard copies."
During the project, Helen spoke to locals including a local archivist, a Zimbabwean immigrant, a family who passed a cookbook down through four generations and award-winning photographer David Cormack who has Down's Syndrome.
"Although the film responds to the flood, it doesn't just focus on loss and there are some really positive stories," she said.
"I spoke to David who has a massive digital archive which he curates with help from his brother. David is non-verbal and he uses his photographs to communicate."
Platform, Perthshire's festival of creativity, returns on Saturday, March 24, after a successful inaugural year in 2017.
It encourages artists and audiences to push their creative boundaries through collaboration and participation.
Helen Smout, chief executive of organisers Culture Perth and Kinross, said: "We're delighted to be working this year with Helen McCrorie, along with all the other artists who are taking part in the second annual festival, who are all very passionate about the benefits creativity can bring to communities in Perth and Kinross."