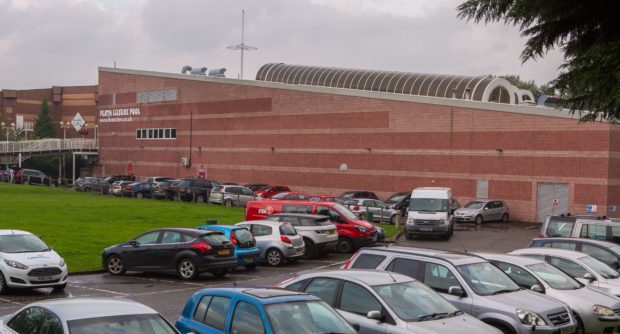 The main leisure provider in Perth and Kinross has frozen prices for all its activities for children despite facing "challenging" financial conditions.
Live Active Leisure (LAL) said it was swayed to do so due partly because 2018 is the Year of Young People.
It has also frozen prices for adult gym membership across its sites.
Jim Moyes, chief executive officer of LAL, said: "The Year of Young People 2018 aims to inspire Scotland through its young people, celebrating their achievements, valuing their contribution to communities and creating new opportunities for them to shine locally, nationally and globally.
"LAL is pleased to confirm that it will not raise prices for any children's activity in 2018-19. We are instead concentrating on a small number of areas such as sports halls and swimming by introducing a minimal increase of less than five per cent in all cases.
"Adult and senior swimming will have a small increase, which is the first such rise in 10 years."
He continued: "I am extremely pleased to see that the outstanding efforts of our directors and staff to deliver efficient and highly valued services have continued to result in positive results.
"That said, we still have incredibly challenging requirements ahead including the extremely demanding economic climate and disappointingly, rising obesity levels in children in Perth and Kinross, not to mention the ever-increasing need for investment in ageing and costly key venues."
He added that car park charges at the Perth Leisure Pool and Dewars Centre will not be increased in the forthcoming financial year.
The price levels for the 2018/19 financial year will see an increase of 10p for adult and senior swimming; 10p for hall use by adults and seniors; and a health suite increase of 5p for adult and senior Live Active card holders.
Standard adult customers will see an increase of 30p to use a health suite.
There will also be a five per cent increase in price for using LAL community halls.