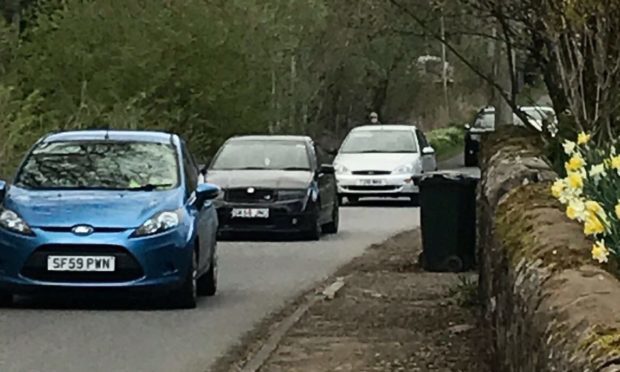 The Scottish Government has been asked to rule on rejected plans for an eco-holiday camp in rural Perthshire.
Landowner Steven Mackie's bid to open a resort at Moneydie was knocked back by councillors in January, after complaints about road safety.
The plan, which was first mooted three years ago, involved a mixture of 15 camping pods and five lodges, along with a reception and maintenance store.
Mr Mackie said he believed the project could inject as much as £500,000 into the local economy.
However, objectors said it was in the wrong location, given the narrowness of the surrounding roads network.
Mr Mackie has lodged an appeal with the Scottish Government, urging ministers to overturn the council decision.
In paperwork lodged on behalf of Mr Mackie, agents said: "It is evident that the planning and development management committee have failed to properly consider the merits of the proposals in the context of their own policies."
Addressing claims there was no need for such a project in this area, the spokesman for Mr Mackie's firm, Eco Camp Scotland, added: "It is illogical why the appellant or anyone else would want to make a significant financial into a business where there is no established demand for the service."
Mr Mackie has supported the planning officers' view that the development was unlikely to generate a detrimental level of traffic.
Objectors told councillors in January there has been three serious accidents at Moneydie in the recent past, as well as numerous minor incidents.
"Crashes and near misses are a daily occurrence," said George Black, chairman of Luncarty, Redgorton and Moneydie community council. The retired police officer said he feared for the impact of extra traffic on the roads system and claimed opposition to the development had "united the community".
The committee heard negotiations with council officers had resulted in the scale of the eco camp being reduced to a size that was deemed acceptable.
However, SNP councillor Eric Drysdale moved refusal on the grounds that the development did not meet specific needs and it hadn't been shown that the local roads network could accommodate the extra traffic.
The motion won the unanimous backing of the committee.
The Scottish Goverment's Planning and Environmental Appeals Division will visit the site in the coming weeks. Officials are expected to publish their findings in June.