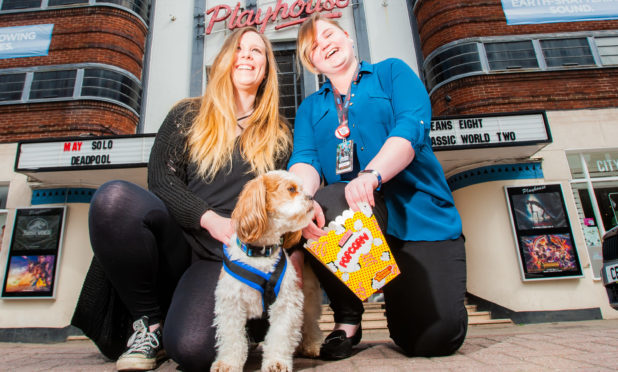 Dog lovers will be able to take their pets to the pictures next month, when Perth hosts its first cinema screening for canine critics.
The Playhouse has announced details of a special matinee showing of hit animated film Isle of Dogs.
The screening is part of new campaign aimed at making Perthshire the dog-friendly capital of Scotland.
Owners are invited to bring along their dogs to the show, but are advised to take a blanket so their pets can sit up on the seats.
Katie McCandless Thomas, who launched the Dog Friendly Perthshire online guide last month, said she has already received plenty of positive feedback to the cinema plan.
"I had gone to the Playhouse to speak to them about maybe donating a prize for a raffle," she said.
"I got talking to the manager and it turned out she was as big a fan of dogs as I was.
"We came up with the idea of having a special dog-friendly viewing. These kind of events have been held elsewhere in Britain, but this is a first for Perth."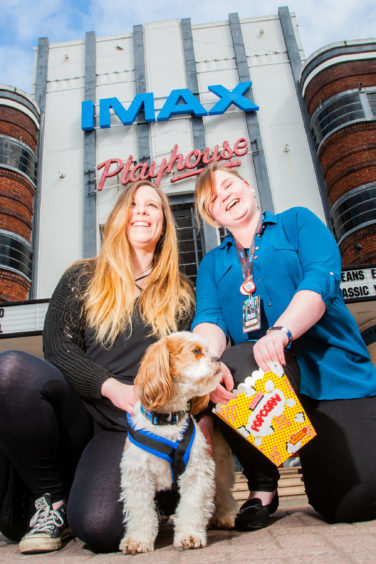 Tickets, which go on sale on Wednesday, will be limited to 50 to allow for more space during the screening.
The lights will be kept up during the film.
Katie said: "We've been reading up on how the events have gone down in other cinemas. These showings always seem to be very popular and a lot of fun. If its successful, it might become a regular thing."
A recent dog-friendly screening at the Cameo in Edinburgh was a sell-out. One reviewer said that when the dogs onscreen howled and barked, the audience responded.
Isle of Dogs, by acclaimed director Wes Anderson, tells the story of a young boy's search for his pet, after all dogs in Japan are quarantined on an island.
The Dog Friendly Perthshire campaign launched with a party at the city's Green Room music venue. The event was attended by more than 100 dogs and featured specially-made treats and a pop-up photo booth.
Their website,  spawned from a popular Facebook page, offers visitors a guide to the best dog-friendly restaurants, pubs, cafes and events across the region.
---
20 films dogs would love
1. Raging Bull-dog
2. Apocalypse Bow-wow
3. Cat on a Hot Tin Woof
4. The Dogfather
5. Donnie Barko
6. Pup Fiction
7. Heat
8. Star Paws
9. Indiana Bones And The Raiders Of The Lost Bark
10. The Postman Always Rings Twice
11. The Bitches Of Eastwick
12. Fifty Shades Of Greyhound
13. The Hound Of Music
14. Legal Beagles
15. The Man With The Golden Retriever
16. Good Boyz In The Hood
17. The Lovely Bones
18. Plan Canine From Outer Space
19. Get Snout
20. The Bark Knight Rises