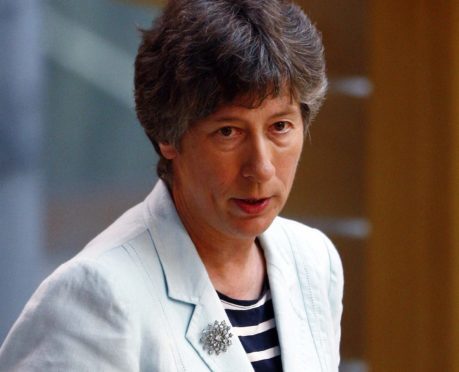 The spiralling costs of employing agency and bank nurses in Tayside and Fife has been laid bare in newly-released figures.
Tayside has seen a 155% rise – the highest in Scotland – according to statistics for the 2012/13 to 2017/18 period obtained by the Scottish Conservatives.
In Fife, the rise was 56%.
The cost increased from £4,011,804 to £10,221,049 for NHS Tayside, and from £5,871,837 to £9,139,735 for NHS Fife.
Liz Smith, Scottish Conservative MSP for Mid Scotland and Fife, described the figures as "alarming" and claimed they show "all is not well" within the nursing profession.
"Reliance on bank and agency nursing staff is increasing at an alarming rate and last week it was revealed that the number of nurses leaving the NHS had reached a new high," she said.
"With nurses looking to switch profession in the wake of mounting workload pressure the Scottish Conservatives are calling for proper workplace planning and support."
She continued: "Nurses are the backbone of our health service and it is clear that all is not well within that profession. With record numbers leaving, NHS Tayside and Fife's reliance on bank and agency staff will only increase.
"It's important that health boards are able to get the agency bill under control and start filling these posts will full-time, permanent practitioners."
However, a spokesperson for NHS Tayside said the health body has a "pro-active" approach to reducing their reliance on using agency and bank nurses.
"In every circumstance the use of external agency or temporary staffing is the final option," she said.
"All our decisions on staffing requirements are led by our commitment to ensure the ongoing provision of safe and effective care for our patients.
"We have opened up the opportunity for all registered nurses, midwives and healthcare support workers to join the NHS Tayside nurse bank to increase capacity and reduce our use of agency staff."
Helen Wright, director of nursing with NHS Fife, said: "In order to continue to ensure our wards remain safely staffed it is occasionally necessary to utilise supplementary staff – this is particularly the case in very specialist areas, where very specific training and skill sets are required, such as critical care and theatres.
"NHS Fife is actively recruiting to fill all of our vacancies and we are working closely with universities and colleges to drive recruitment and encourage nurses who may have left the profession – for a wide variety of reasons – back into practice.
"We also continue to recruit to our nursing bank so we can reduce our use of agency staff."
The 'total spent figures' for the 2012/13 financial year were taken from an Audit Scotland report, with the total spent statistics in the 2017/18 financial year taken from an Information Services Division (ISD), NHS Scotland workforce report.