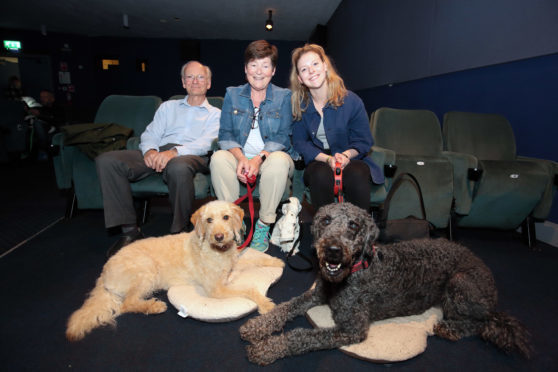 They say a dog is a man's best friend but it's not often they get a chance to share some popcorn and enjoy a film together.
However, yesterday was the exception as 40 pooches had their first trip to Perth Playhouse.
The hounds were treated to their very own screening of Isle of Dogs as part of Dog Friendly Perthshire's bid to bring pets and their owners together.
It was the first time dogs had been allowed into a film show and it went down a treat with pups and humans alike.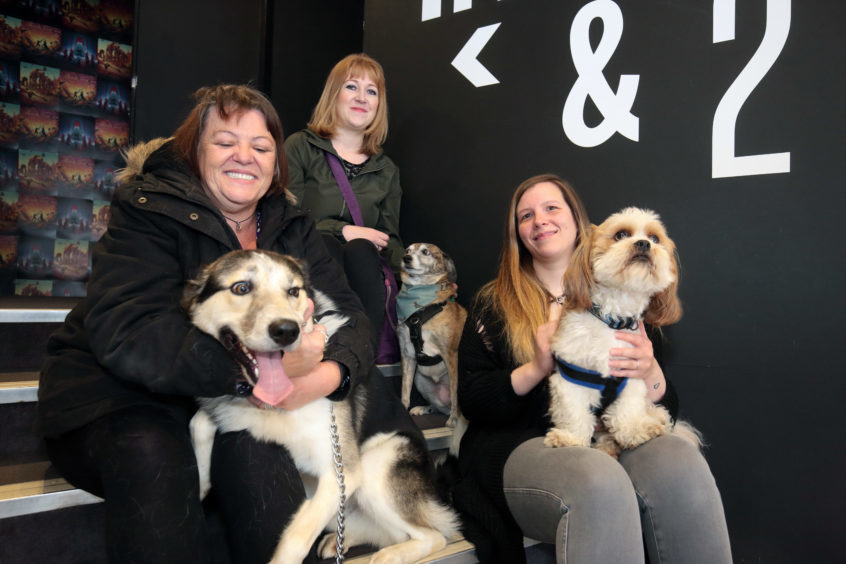 Jo Gostling took her Romanian rescue dog Millie. The mongrel was saved after six months on the streets and can be nervous around other dogs so Jo hoped to ease her in with the indoor event.
"Millie loves people but if we're out walking and a dog runs up to her without a lead she can get a bit scared," she said.
"She was on the streets for six months before she was rescued so she's happier indoors. An event like this will let her spend time with other dogs but in an indoor environment so I'd definitely bring her to more if they have them."
Another owner testing the water was Sandra Forbes, who took her 15-month-old husky and collie cross, Ryder.
"He is still quite young and more like a puppy than an adult dog so this is a good way for him to spend time with other dogs," she said.
"It will be interesting to see how he gets on sitting through a whole film."
Dog Friendly Perthshire was launched last month with a pups and prosecco pary.
Organiser Katie McCandless-Thomas is also planning litter picks, to encourage owners to clean up after their pets.
"We wanted something to bring the dog-friendly community together and thought this would offer something a bit different," she said.
"We limited the tickets to 50 because we wanted a comfortable environment for the dogs but most of the tickets sold. We've had so much support for Dog Friendly Perthshire so we will be planning lots more events."