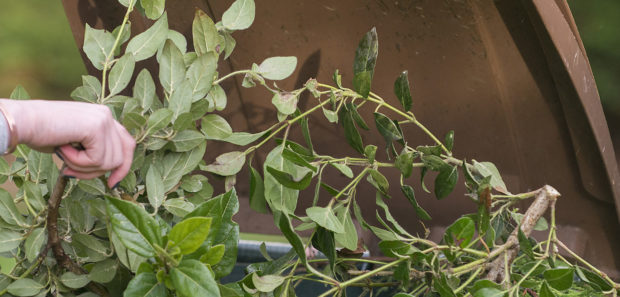 A further £140,000 will be spent expanding Perth and Kinross Council's controversial brown bin tax, it has emerged.
The local authority introduced a £25 charge for garden waste collection earlier this year.
So far, 34,790 homes have bought permits, raking in nearly £870,000.
But more than 1,600 people have signed a petition urging the council to scrap the scheme. They claim that it will actually harm the environment, with people who don't want to pay using their own cars to dispose of the waste.
In February, councillors voted to increase the charge to £35 over three years.
Now the council has issued a contract to extend the scheme.
It is looking for a company to supply and design permits to homes throughout the region.
London firm Euro Label Printers won the £53,000 contract for the first year of the campaign.
According to the contract paper, companies are encouraged to bid for "the supply of garden waste permit, including design, print, packing and mailing to residents across the Perth and Kinross area.
"The contract requirement follows a successful year one roll-out of the scheme."
Companies have until August 9 to apply for the job.
Perth and North Perthshire MP Pete Wishart, a critic of the scheme, said: "I am certain that the taxpayers of Perth and Kinross will not be pleased to see further money being spent administering a bin tax which was so excruciatingly unpopular in the first place.
"To add insult to injury, the Tory administration have already agreed that the fee for garden waste pick up will rise year on year."
The new charge was particularly unpopular among people in North Muirton, who have had to mow mow local authority-owned land outside their homes after the council stopped a fortnightly grass-cutting service.
A council spokesman said: "Perth and Kinross Council follows EU procurement rules and the national procurement regulations for all our procurement activities to ensure that we deliver 'best value' services to our communities. "
Similar schemes have been introduced by local authorities across the country.