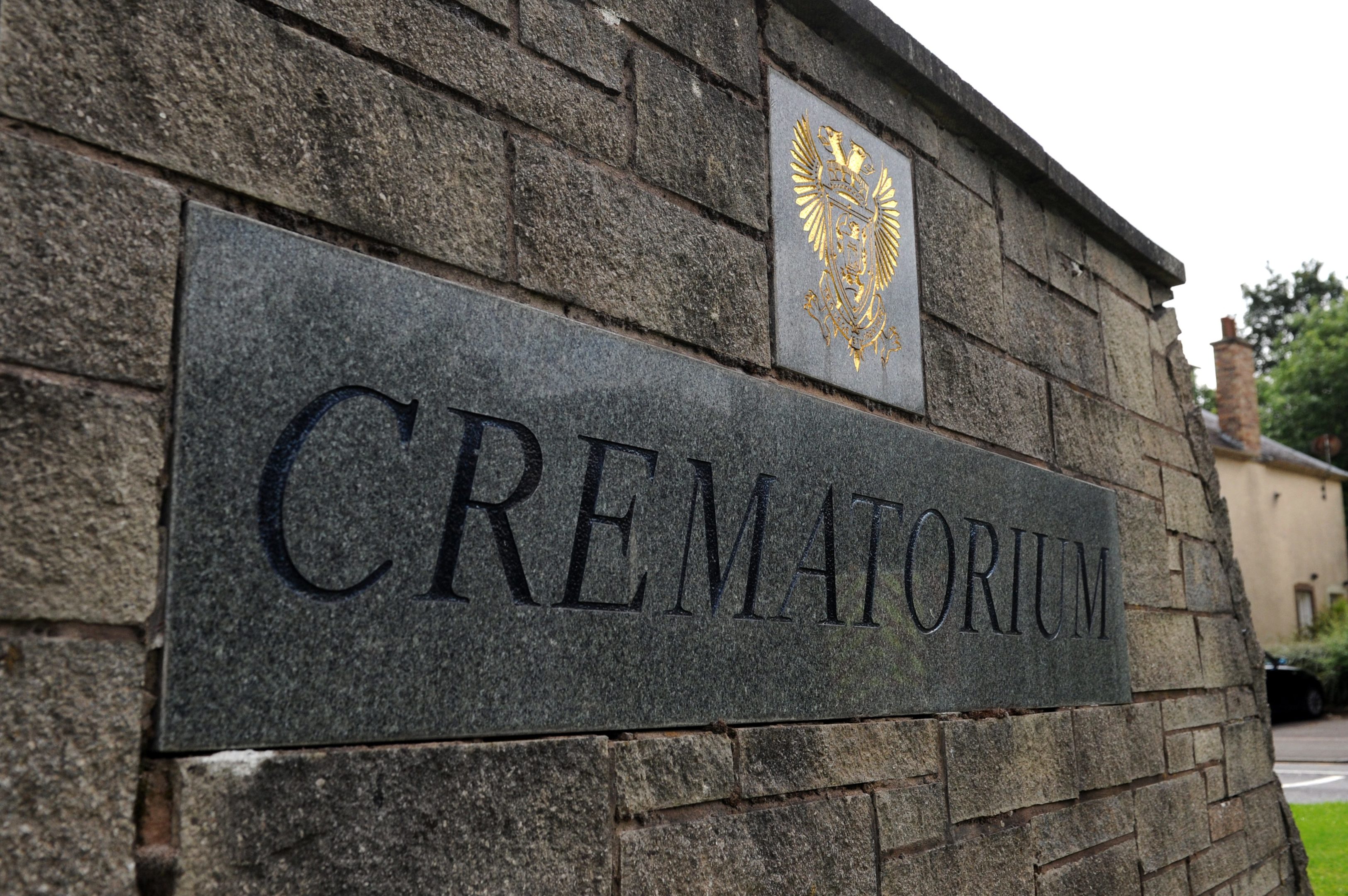 Perth Crematorium, which re-opened in February after major refurbishment work, will be forced to close again this summer.
Council bosses have identified further work needed on the site's exterior wall.
It will mean no chapel services on Mondays and Tuesdays from the middle of next month.
The disruption is expected to last for about 10 weeks.
Perth and Kinross Council, which runs the crematorium, said the recent revamp had highlighted a need for further assessment of mortar on the boundary wall.
During the project, cremations will be carried out as normal and there will be reduced costs to families while the chapel is out of action.
A survey was carried out last month which confirmed the need for more restoration work to "ensure stability and robustness" of the wall structure.
A council spokesman said: "To allow these works to proceed, regrettably a temporary two-day-a-week closure will be required."
He added: "To minimise disruption to the crematorium's services, it is intended that works will be carried out from Friday afternoons – after the last service of the day – through the weekend, until Tuesday evening."
It is proposed the work will begin on Friday, August 10, he said.
"Cremations will continue to be offered at a reduced cost of £589 on these days, the same charge as when the chapel was closed during the building's refurbishment," said the spokesman.
"Tower scaffolding will be needed in some areas, but this will be removed prior to funeral services taking place on Wednesdays, and reinstated on Friday afternoons.
"Some scaffolding will remain in place for the duration of these works. These areas will be screened off and will not impact on the crematorium's operation."
The contractors carrying out the works will occupy a small number of parking spaces in the general car park area, but council bosses hope this will be mitigated by the availability of the new overspill car park.
"Contractors' facilities and materials, including retained scaffolding, will be accommodated within a number of grassed areas, with every effort made to store them as discreetly as possible," added the spokesman.
The council said it was taking steps to alert councillors, funeral directors and residents about the imminent work.
Access to the Book of Remembrance will continue as normal.
New cremators were installed at the site during the winter months. The overhaul was the biggest refurbishment of the crematorium since its launch in 1962.