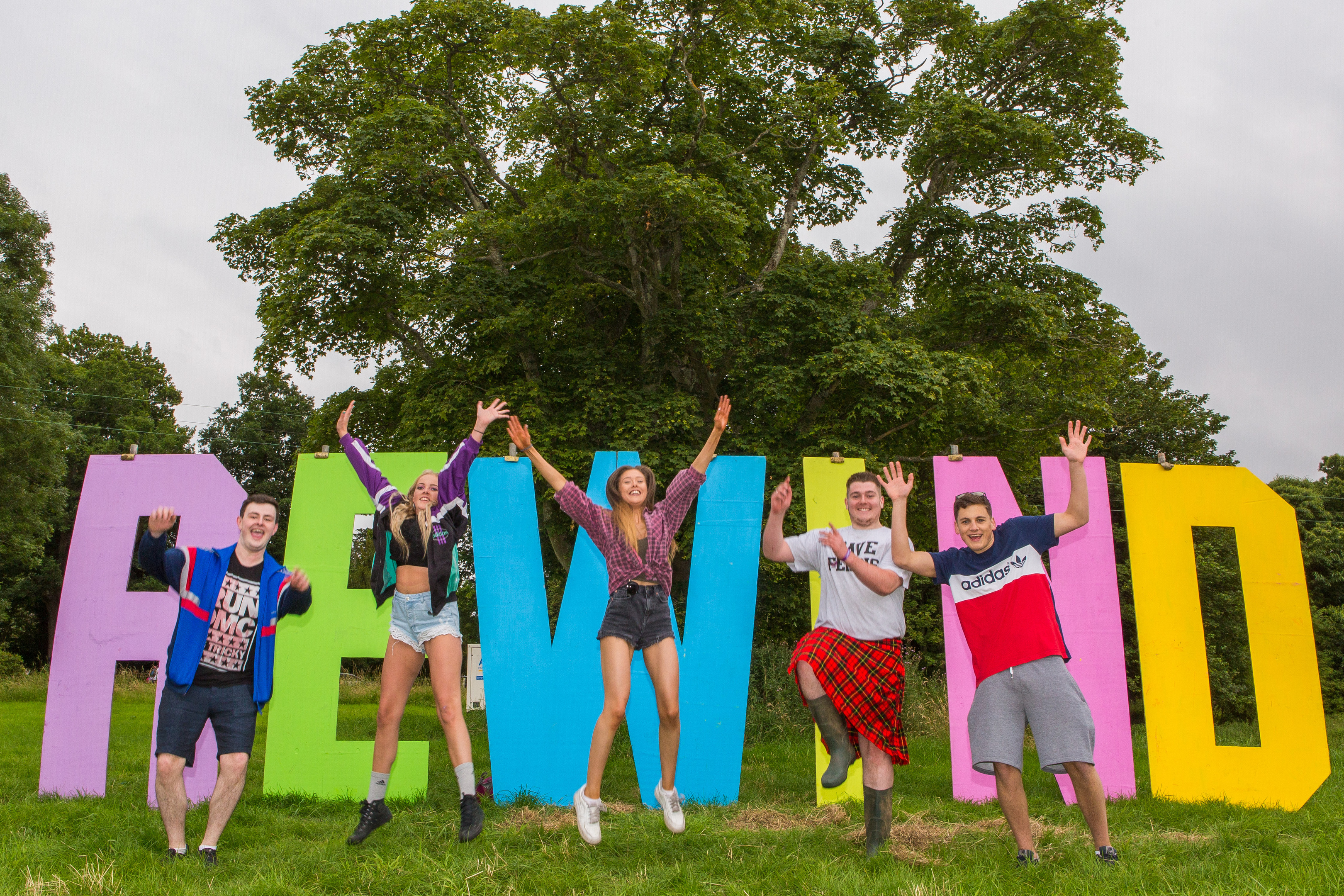 The new owners of the 80s extravaganza Rewind Festival have promised fans a bigger, brighter show this weekend.
Tens of thousands are expected to descend on Scone Palace, near Perth, for the region's largest annual music festival.
Just weeks after Noel Gallagher stole the show at the same venue during the BBC's Biggest Weekend, acts including OMD, Status Quo, Midge Ure and the Boomtown Rats will play for crowds on Saturday and Sunday.
The fun gets under way for campers on Friday evening with music by Glasgow-band Hipsway, a silent disco and a UV ceilidh, where traditional folk dance is given an 80s vibe.
The Rewind Festival has been coming to Scone for nearly a decade, but it will be the first time for new operators Broadwick Live, the award-winning team behind the popular The Prisoner-theme Festival Number Six.
Event manager Katt Lingard said fans will notice some changes to this year's show.
"We've taken the formula that works so well and decided to give everything more treatment and more colour," she said.
"As well as all the music, there's going to be a lot more content to enjoy. We've got new entertainment such as live bingo — with prizes and confetti cannons — and an all inclusive brunch on Saturday morning and karaoke between sets.
"We've also got comedy this year, featuring among others Reginald D Hunter.
"Scone has hosted some big events already this year, including the Biggest Weekend and the Game Fair. Its such an incredible place to hold a festival, we feel really lucky."
Ms Lingard added: "It's really the audience that makes Rewind so successful. The community that is created around the festival is like nothing we've ever seen anywhere else."
Crews have spent the week putting together the festival infrastructure, including the main stage, "Forever Stage" and a disco den.
Rewind, which hosts festivals at two other sites in England, is celebrating its 10th anniversary.
More than 140 acts have played at the festival since its launch. Ultravox star Midge Ure is the act who has performed the most, closely followed by Kim Wilde, Nik Kershaw and Go West.
Highlights for 2018
Orchestral Manoeuvres in the Dark (OMD) will headline the first night of the retro-party.
The group was originally meant to play Rewind Scotland five years ago but was forced to pull out when one of its members fell ill.
Also on Saturday's bill are the Gypsy Kings, Martha Wash (the original Weather Girl) and ex-Fine Young Cannibals frontman Roland Gift.
Former teen icon Tiffany, Howard Jones, Peter Hook and the Light and Roachford are also on the line-up.
The music continues on Sunday with Glasgow favourites Hue and Cry, Ska stars The Selecter and the Boomtown Rats, featuring Bob Dylan.
Headliners Status Quo share the bill with Bonnie Tyler, Midge Ure, Heaven 17, UB40 and Wendy James, formerly of Transvision Vamp.