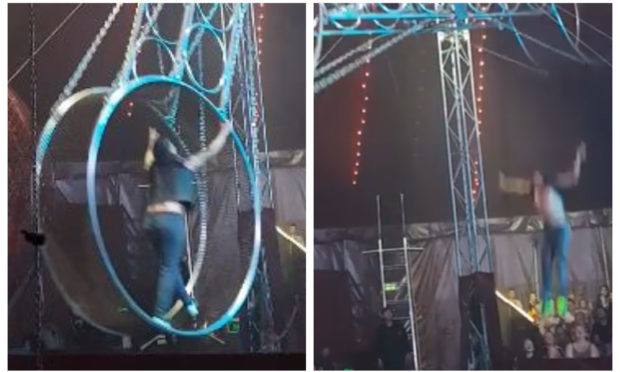 A circus performer had to undergo emergency surgery after a horror accident in Perth.
The stuntman fell several feet while performing the Wheel of Death routine at Circus Zyair at South Inch on Friday night.
The incident, which drew gasps from the crowd, was captured on video by audience member Steph Milne.
She posted on social media: "I'm hoping the guy that hurt himself is ok.
"He clearly jumped too soon and he really hurt his leg."
Emergency services were called to the scene and it is understood the performer has had to have an operation.
A spokesman for the circus said his thoughts were with the injured performer, but declined to comment further.
The circus continued over the weekend, but the Wheel of Death act was removed from the line-up.