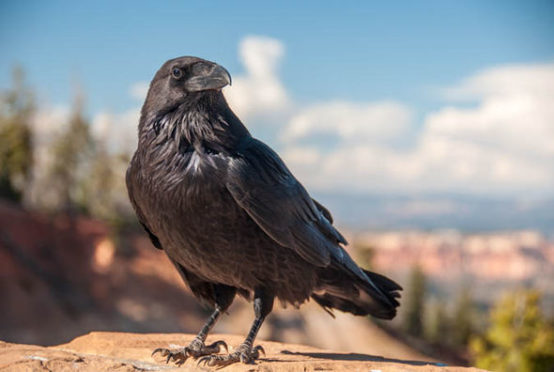 A controversial raven cull in Perthshire has been suspended after an international backlash.
Earlier this year, Scottish Natural Hertiage issued a licence to the Strathbraan Community Collaboration for Waders. The group wanted to control raven numbers in an effort to safeguard the dwindling population of nesting waders.
However, the move sparked fierce criticism from, amongst others, RSPB Scotland and Springwatch host Chris Packham. Tens of thousands of people from across the world signed a petition against the plan.
Now SNH has announced SCCW has voluntarily suspended the cull, after an investigation by SNH's Scientific Advisory Committee branded the scheme "inadequate".
SNH said the process would be halted until revised monitoring arrangements were in place.
A specific Scientific Advisory Group will now be created to assist the project and will include members from the SNH Scientific Advisory Committee, the British Trust for Ornithology and the Game and Wildlife Conservation Trust.
Full story in Tuesday's Courier.